New York City
What does Jeff Bezos want with New York City?
With continued expansions in New York underway, Bezos has made it clear that he has not given up on the city.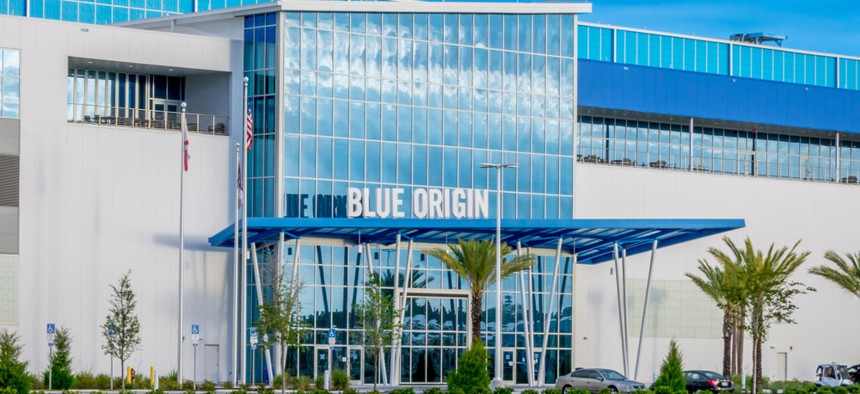 The Amazon CEO's record over the past 25 years has shown the vigor with which he has asserted control over book-selling, movie-making, cloud computing and the various other facets of a company that is much more than simply an e-commerce giant. Most entrepreneurs would be satisfied with building on a fortune now worth in excess of $100 billion, but Bezos appears to have his sights set on a much loftier goal, according to a new profile in The Atlantic. "The reason he's earning so much money is to get to outer space," one former girlfriend told the magazine.
Bezos has made no secret of his love for Star Trek and his ambitions to further mankind's advances into space. NASA wants to go to the Moon again. Elon Musk wants to send people to Mars. Bezos? He wants to lay the basis for future space colonization by redefining human civilization itself with the same philosophy that he has used to build Amazon. To get there, he is moving the company into a wide variety of business interests to lay claim to as many aspects of daily life as possible.
This includes the company's plan to build two new headquarters, one in New York City and the other outside Washington, D.C. It has already been established that while Amazon entertained bids from cities across the country – and collected vast amounts of data from them in the process – New York and D.C. were the leading contenders all along. It is not hard to imagine why. "It's hard to imagine that Amazon wasn't also thinking about its budding business with the government," writes The Atlantic. The company has contracts with the CIA and a growing number of other federal agencies that make it clear why it was so important to set up shop in the nation's capital. Another headquarters in Long Island City, Queens would have helped the company weave its way into the nation's cultural and financial capital in much the same way, transforming America piece by piece into Amazonia. "His company has become the shared national infrastructure," writes The Atlantic.
But to get humans into space, Bezos has to take over the U.S. first. With continued expansions in New York getting underway shortly after the thwarted HQ2 deal fell apart, Bezos made it clear that he has not given up on the city yet. It stands to reason that making his mark on that nation's largest city would go a long way towards realizing his dreams of taking mankind into the heavens.
For the rest of today's tech news, head over to First Read Tech.
Powered By
NEXT STORY: Public hearing to weigh gig worker legislation