New York City
Officials question New York's preparation for automation at Council hearing
More than 456,000 jobs in the city are highly vulnerable to automation.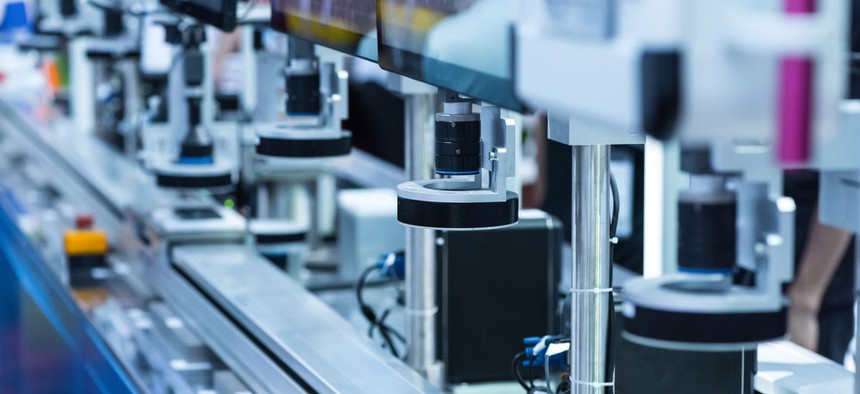 Automation is projected to fundamentally change the future of work and the economy, and while New York City is predicted to be slightly more insulated from the impact of automation than other parts of the country, officials at a Wednesday City Council hearing questioned just how prepared New York's workforce is for that future.
City Councilman I. Daneek Miller, chair of the Committee on Civil Service and Labor, led a hearing on the impact of automation to determine if the city and the private sector are preparing for automation in a way that will complement human labor and not put it at risk. A report by the Center for an Urban Future found that New York City is less susceptible to automation than the nation as a whole. That report also found, however, that more than 456,000 jobs in the city – including low-paying ones like bookkeepers, fast-food workers and cashiers – are highly vulnerable to automation. 
"Technology has been a part of the labor force since as long as both have existed. It's not a new concept," Miller said. "At the end of the day, we want to strike a balance between technology and innovation, and human work."
Gregg Bishop, commissioner of the city Department of Small Business Services, acknowledged the impact of automation on jobs in the city, as well as the fact that there is still work to be done in connecting students within The City University of New York system, for example, to available jobs with tech companies in the city.
Miller added that he was disappointed in the limited presence of Mayor Bill de Blasio's administration at the hearing, noting that neither the Mayor's Office of Workforce Development nor the Department of Consumer and Worker Protection attended. Earlier this year, de Blasio unveiled a "robot tax" and automation plan as part of his presidential campaign platform. Some experts, like those at the Center for an Urban Future, have criticized the mayor for not having a strategy for preparing the city's workforce for automation. 
Eli Dvorkin, editorial and policy director for the Center for an Urban Future, suggested measures the city could take, including infusing more resources into the city's tech and other training programs, as well as instituting city-sponsored "Lifelong Learning Accounts" that function like retirement accounts to encourage workers to save money to afford future job training needs. Miller did not comment on the latter idea but promised conversations on the topic of automation would continue in the future.
For the rest of today's tech news, head over to First Read Tech.