New York City
New York City's next push for MWBEs
City officials hope that a new law will get more contracts to minority- and women-owned businesses.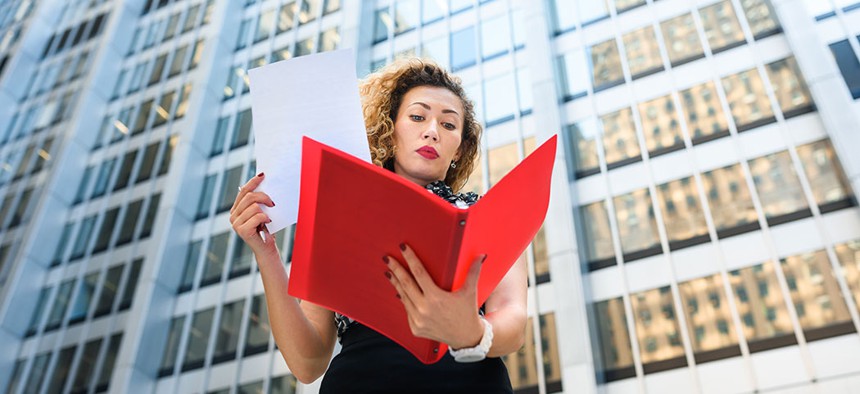 After years of falling behind on its goals to award more contracts to minority- and women-owned business enterprises, New York City may finally be poised to make some real progress.
Starting in January, city agencies will be able to award MWBEs contracts of up to $500,000 outside the formal procurement process, more than triple what they could previously spend. 
The boost comes as the city has grown more optimistic about its efforts to support MWBEs. This past fiscal year, 24% of the city's contracts went to MWBEs, a significant hike from the 19% spent the year before (though still short of its goal of 30% by 2021). At the start of November, the city raised its target for awarding contracts to MWBEs to $25 billion by 2025, up from $20 billion, after reaching $13.2 billion ahead of schedule. Mayor Bill de Blasio's administration had touted that it reached its goal of certifying 9,000 MWBEs by the end of June. And city Comptroller Scott Stringer released a report last month that bumped the city's grade on MWBE spending up to a "C" after four straight years earning a "D+." 
This latest change was made possible by a state law signed in July, which put the city's discretionary purchasing power in line with the state's, which also expanded to to $500,000. Previously, city agencies could offer noncompetitive contracts up to $150,000 to MWBEs, which collectively received 747 contracts totaling about $42.2 million this past fiscal year. 
"Raising the discretionary number is about cutting through some of that red tape, and getting awards out faster, and getting more significant awards out faster," said state Sen. Kevin Parker, who sponsored the bill on behalf of the city. 
Alongside the implementation of the new policy, the Mayor's Office of Contract Services also plans to provide real-time analytics to agencies on awards to MWBEs, broken down by ethnic and gender categories. That project is still under development. 
Other growing pains remain for the city's MWBE program, however. The comptroller's report noted that the vast majority of MWBEs surveyed – whether prime vendors or subcontractors – said they faced problems receiving payments on time, and more than half also said communicating with city agencies was a challenge.
"I think that process is far too bureaucratic, a lot of red tape," Parker said.
Powered By
NEXT STORY: City Councilman Koo introduces algorithm transparency bill