Technology
Albany airport authority suffers ransomware attack
The county airport experienced an under six figure ransom over the holidays.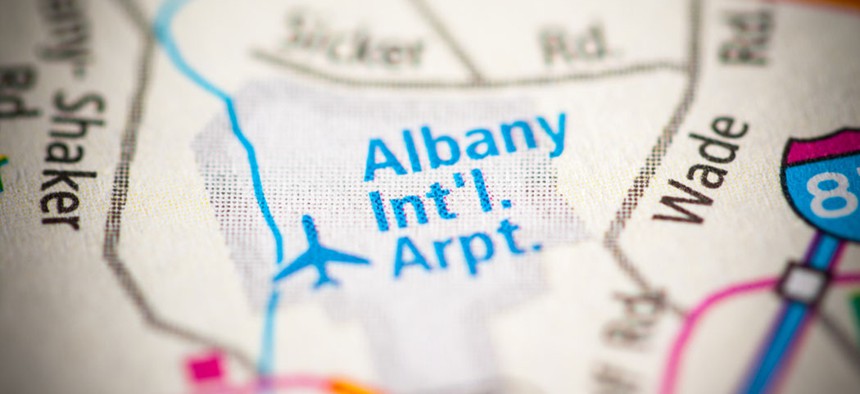 The Albany County Airport Authority was affected by a ransomware attack over the Christmas holiday that encrypted files on the authority's servers, resulting in an undisclosed sum being paid to the attackers, some of which was reimbursed by the authority's insurance carrier. The Times Union reported that the ransom was "under six figures," and was paid in Bitcoin. 
Ransomware, a type of malicious software that's used to lock companies, agencies and all kinds of organizations out of their servers until a ransom is paid, has in recent years plagued schools, hospitals, and even municipalities, including the city of Albany. 
The strength of ransomware, experts say, is that attackers are often able to infiltrate entities with underfunded, lax security protocols or no backup servers, making ransom payments all but inevitable if the victimized entity wants to recover crucial data.
This most recent hit affected the Albany County Airport Authority through its computer management provider, LogicalNet. While the authority had backup servers, the malware spread to those as well. Albany County Airport Authority CEO Philip Calderone told the Times Union that it had ended its relationship with LogicalNet, and while customer files weren't encrypted through the breach, administrative items like archived files and budget spreadsheets were.
To date, there have been few reports of ransomware successfully breaching New York City services – the NYPD experienced a virus through its fingerprint system late last year, but police said the ransomware was never "executed." But a number of school districts across the state have been attacked, with some resulting in ransomware payments and others not. In the latter cases, those school districts – like the Lansing Central School District – managed to avoid paying attackers because they had unaffected backup servers they were able to put into place.
For the rest of today's tech news, head over to First Read Tech.
Powered By
NEXT STORY: Long Island Democrats pushing for bail reform