Technology
De Blasio joins other lawmakers on messaging app Signal
NYC mayor joins ranks of lawmakers using a disappearing messaging service.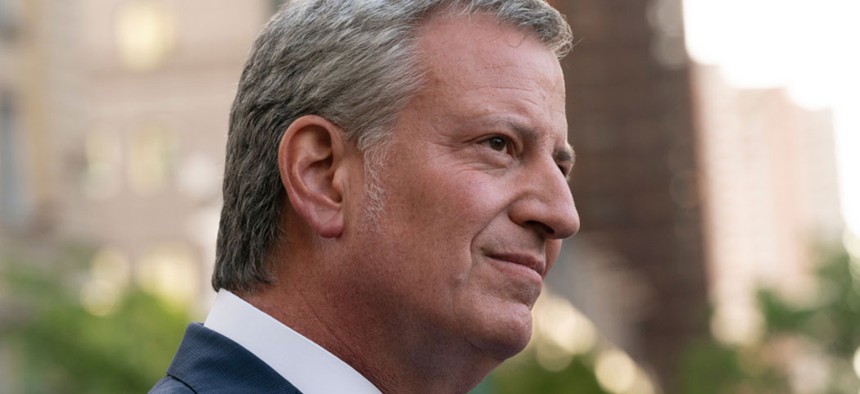 When New York City Mayor Bill de Blasio joined the encrypted messaging app Signal this weekend, it didn't take long for reporters to take notice, thanks to a feature of the app that notifies other users when someone in their contact list has created an account. The Daily News first reported on Sunday that de Blasio had created an account on Signal, which also allows users to send disappearing messages to each other.
The use of this type of service by elected officials has raised concerns that communications subject to Freedom of Information Law requests and records archiving laws will be unrecoverable. Alex Camarda, senior policy advisor for the good government group Reinvent Albany, was among those raising concerns that elected officials may not be in compliance with FOIL or archiving laws while using Signal. Camarda also told City & State that while there's been some conflict over whether government officials should use private email accounts like Gmail, even those messages have been recoverable in FOIL processes. "There's a significant difference between an account that retains the communications and one that does not," he said, referring to the fact that Signal users can set their messages to disappear after sending.
A spokeswoman for the mayor, however, said that City Hall abides by record retention rule and that use of a particular app doesn't change that, and added that De Blasio will not conduct government business on the app.
This isn't the first time critics have raised concerns about the use of this particular encrypted messaging app in de Blasio's administration. Last December, The Wall Street Journal reported that top aides to the mayor had used Signal to communicate about the mayor's schedule and whether he would visit the site of major sewage flooding in Queens.
But while de Blasio's joining Signal raised concerns in some circles, he's hardly alone in being on the app. A number of state lawmakers also have created Signal accounts, according to the app. State lawmakers who are shown to have phone numbers linked to Signal include Democrats like Senate Deputy Majority Leader Michael Gianaris and Sen. Jessica Ramos, as well as Republicans like Assemblyman Colin Schmitt.
Lawmakers did not immediately comment on Sunday about having a Signal account or whether they had ever used it for messaging. While Signal shows that these people do have accounts, the app doesn't show whether or how much they actually use it for messaging. It's possible, of course, that someone has created an account on the app but has never used it or uses it rarely, like Assemblyman Brian Kolb, who said he downloaded the app but never used it. Kolb added that he has since deleted the app.
For the rest of today's tech news, head over to First Read Tech.
Powered By
NEXT STORY: Are feds holding congestion pricing hostage?