Technology
Talking urban innovation with Urban-X's Micah Kotch
First Read Tech talks to Micah Kotch, managing director at Urban-X.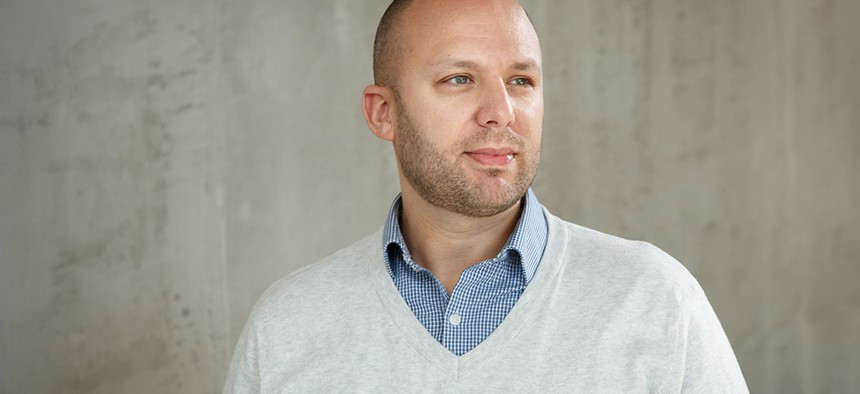 In a new recurring feature, First Read Tech will be talking to leaders in government and technology about the intersection of the two fields and how New York can lead through innovation. This week's installment features Micah Kotch, managing director at Urban-X. This interview has been edited for length and clarity.
You've had a long career in New York, going from the NYU Tandon School of Engineering, to serving as strategic adviser for innovation at NYSERDA, the state research and development authority working on clean energy initiatives. How did you end up at Urban-X?
I joined Urban-X about three-and-a-half years ago, I was recruited by a colleague who was running a program called BMW Impact Ventures. She had a mandate at Mini, which is the automotive brand owned by BMW, to create a program where we can invest in startups that are all focused on reimagining city life. So mobility and electric mobility is a big focus, but we look at that as one part of this larger ecosystem around cities. We also look at it through a climate lens: If we're going to solve the climate crisis, we have to tackle these interrelated areas of mobility and energy and infrastructure and buildings. 
And how is Urban-X – the venture startup accelerator created by Mini – doing that?
There are 50 companies in the portfolio today, and we've invested in teams like Lunewave, for example, which was an Urban-X Cohort 3 company that is really focused on building better sensors for autonomous vehicles. They're now working with BMW Group and they received some investment capital from BMW i Ventures, which is the corporate venture arm of BMW. There are a number of teams in the portfolio where there's a strategic connection back to the group. But we've also invested in other teams – for example, Blueprint Power, which is turning buildings into clean energy power plants – where there's not that direct link back to the product roadmap of Mini or the BMW Group. 
The thing that differentiates us is that it's a really immersive program that we run. So the team gets 1,000 hours of hands-on help with product development from some really world-class design and engineering experts from BMW and Mini, software developers, UX/UI people, mechanical electrical engineers. And about 80% of our teams over the last three-and-a-half-years have gone on to raise their next round of capital.
During Mayor Michael Bloomberg's administration, you helped launch the firstcity-sponsored tech incubator. Since then, how have you seen New York City's relationship to tech change?
That was more than 10 years ago. I think New York has emerged as a really viable place for tech. I think part of that has to do with policy – open data policy, climate and energy policy. It creates conditions for market pull. We have world-class design and engineering talent here, we have more serial entrepreneurs – certainly more than we had 10 years ago. We have really smart investors, we have a high quality of life. I also firmly believe that diversity is one of the things that makes New York City great.
For the rest of today's tech news, head over to First Read Tech.
Powered By
NEXT STORY: A taxing strategy for moderate Senate Democrats