Technology
Tech Winner & Loser of the week
Who's up and who's down in tech this week?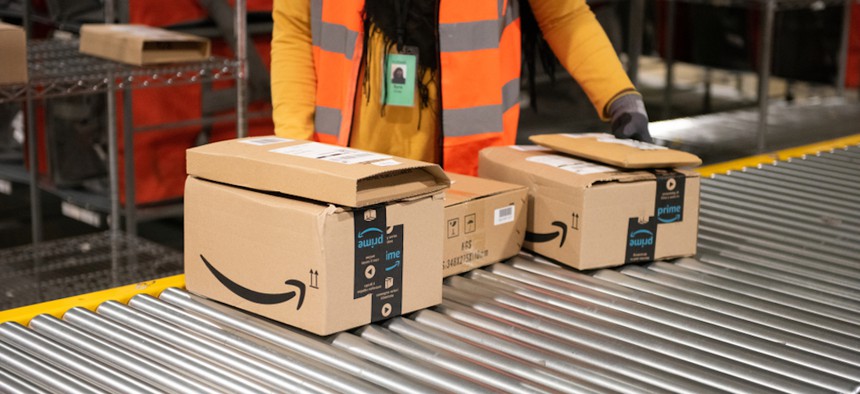 It's COVID-19's world now; we're just living in it. New York saw the coronavirus pandemic go from very bad to far worse this week, as the number of confirmed cases surpassed 30,000 and warnings about shortages of medical supplies were grimly realized in area hospitals. But in times of crisis, some political players garner praise for prudent decisions – and others fall short. That's no different in tech – as evidenced by some of the tech-related wins and losses that secured mentions in City & State's regular Winners & Losers feature. Here's who's up and who's down in tech this week. 
WINNER: Jen Hensley & Josh Gold
Some companies have a way of rallying to do good amid disaster, like the Four Seasons New York offering beds to medical workers or Scholastic offering free online education courses to students learning remotely. But Lyft's Jen Hensley and Uber's Josh Gold get a special shout-out this week. Lyft is partnering with the National Supermarket Association to offer discounted rides for seniors to affiliated supermarkets in the Bronx, Queens, Brooklyn and Upper Manhattan. Meanwhile, Uber has partnered with 1199SEIU to offer free meals and cheaper rides to health care workers in New York and other states. Less altruistically, Hensley and Gold got the news that the state budget will no longer include a task force to recommend reforms to how gig workers are treated and classified, meaning they'll get a bit of a break in their fight against reclassifying gig workers as employees in New York. 
LOSER: Jeff Bezos
The coronavirus is likely to show up in all kinds of workplaces, but after workers from at least 10 Amazon warehouses tested positive for the virus – including at the company's Staten Island and Queens warehouses – some are calling on CEO Jeff Bezos to better protect public health at his facilities. Among the concerns workers have raised is that warehouses are too crowded to maintain six feet of space between people. That's not to say Bezos hasn't made any changes in response to the crisis. Amazon is hiring 100,000 more workers to keep up with demand for online deliveries and the company has said that it will pay workers an extra $2 per hour. But even that announcement was trounced by the news that WeWork would offer some employees $100 extra per day for coming in during the outbreak. 
For the rest of today's tech news, head over to First Read Tech.
Powered By
NEXT STORY: Did New York get screwed by the stimulus bill?