Budget
Cuomo pulls back on proposed donor disclosures for nonprofits
The state budget expands the Department of State's oversight of nonprofits.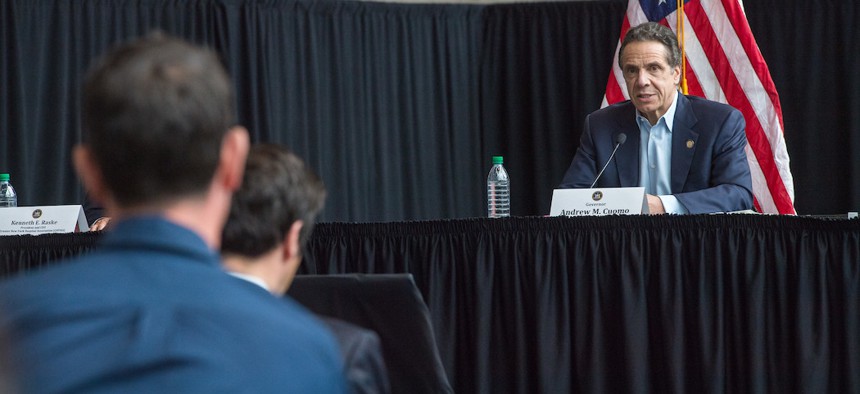 Last-minute changes to the state budget roll back most of its provisions that would publicize donor information from all charities and other nonprofits, though it still allows their financial reports to be published under certain circumstances. 
The latest state budget language also includes new provisions expanding oversight of nonprofits through the Department of State. Certain nonprofits, such as those who have spent more than $10,000 in communication endorsing or opposing legislation, will have to submit annual financial disclosure reports to the state agency. The agency will then examine the relationship between charitable nonprofits and political advocacy organizations, filed as 501(c)(4) tax-exempt nonprofits, who share staff, office space or supplies.
The Department of State will also have the authority to publish the financial reports of these nonprofits online if the contributions given to the political advocacy groups "is inconsistent with (their) charitable purposes," though they will not divulge the names and addresses of individual donors. The department also will have the authority to decide not to publish the report if the disclosure results in "harm, threats, harassment" to donors. It's not clear why this authority was entrusted to the Department of State instead of the state Attorney General's Charities Bureau, which is responsible for nonprofit oversight, or the Joint Commission on Public Ethics, which regulates lobbying. 
Adjustments to the state budget have addressed the overarching concern regarding disclosure of donor information, however, which nonprofits argued would discourage charitable giving and violate free speech protections. Those provisions also may not have withstood a court challenge. 
Gov. Andrew Cuomo has pushed legislation related to increased transparency about the relationship between nonprofits working with political advocacy arms for years. These tax-exempt 501(c)(4) organizations have been criticized as a way for people and corporations to funnel unlimited amounts of "dark money" into politics without donor transparency. 
He signed a law in 2016 that required public donor disclosures from charities giving more than $2,500 to 501(c)(4) political advocacy groups engaged in lobbying, and mandated disclosures from political advocacy organizations spending more than $10,000 on political communications. Good government advocates and other nonprofits criticized the law for discouraging free speech and filed a lawsuit against the state. A federal court sided with their argument, striking down that law last year for violating free speech protections.