Coronavirus
Unemployment benefits loom large before reopening
Expanding eligibility could help redefine the balance of power in the workplace.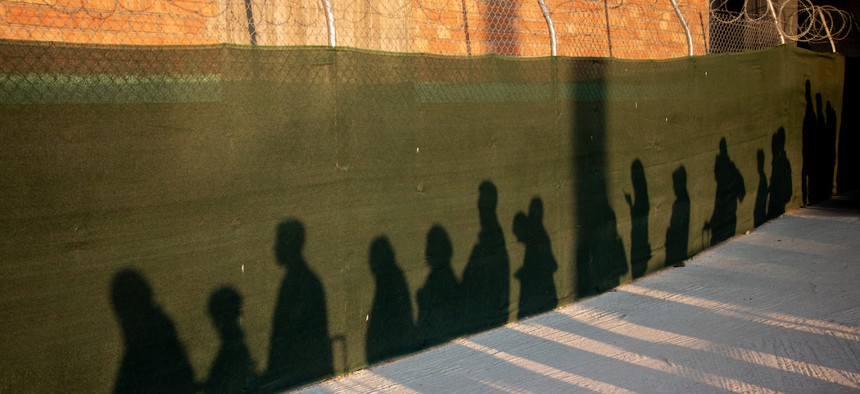 For the more than 2 million New Yorkers who have filed for unemployment benefits since March 14, including nearly 200,000 new claims in the past week, the money has been a source of salvation during what could be the worst economic downturn since the Great Depression. The unemployment benefit system, however, is clearly not working for everyone.
People have had to endure long waits for benefits to come through – one Buffalo salon owner has been waiting eight weeks. Many workers are discovering that just a few hours of week disqualify them. Others could not get benefits because of penalties imposed by the state (a new emergency order will temporarily rectify this problem) while more and more disputes between workers and management are popping up.
State lawmakers are proposing a package of bills to address such issues, but workplace safety is a top concern as some regions of the state will begin reopening on Friday. "It's coming up everywhere," said Richard Blum, a staff attorney at The Legal Aid Society. "There's a real need to clarify and strengthen those standards."
An expansion of unemployment eligibility would do more than get checks to more workers. It would arguably tip the balance of power in workplaces toward employees at a time when many have to choose between getting a paycheck and risking their health.
A bill proposed by state Sen. Brad Hoylman would allow workers to be eligible for unemployment benefits if they left a job because "the employer maintained or refused or failed to cure a health or safety condition that made the environment unsuitable." Such a standard would allow workers to better assert their rights to having a safe workplace.
"The Trump administration refuses to impose basic safety guidelines," Hoylman said. "Employees need to know that their employer is looking out for them."
Gov. Andrew Cuomo's office is currently reviewing the legislation, whose backers include the New York State AFL-CIO, The Legal Aid Society and the National Employment Law Project.
Federal law does allow older people and those with certain health conditions to access pandemic unemployment benefits if they have reason to fear catching the coronavirus at work, but Colorado, Connecticut, and Texas have highlighted how blue and red states alike can do more to expand eligibility for unemployment in ways that are similar to Hoylman's bill.
The legislative package on unemployment is part of a larger push to not only address the sweeping effects of the pandemic – but also to reassert the power of the state Legislature. While the Assembly and state Senate have yet to announce when they will meet for the first time since early April, rank-and-file Democrats are making it clear that they are eager to define the new normal legislatively, rather than continuing to lean on Cuomo's emergency powers.
Those efforts continued on Thursday as The Legal Aid Society and lawmakers briefed reporters on how unemployment issues fit in with housing, juvenile rights and other top issues.
Lawmakers say there is a lot of work to be done, especially when it comes to addressing long-standing labor issues that the pandemic continues to highlight.
"Before this moment, we were in a state of crisis where the employee-employer relationship was out of balance," said state Sen. Andrew Gounardes, who is sponsoring several bills that aim to streamline the unemployment benefits process. "I fully expect us to rewrite the rules … of the economic game."