Coronavirus
Gig workers rights inch forward during pandemic
Uber, Lyft drivers score victory to be paid unemployment benefits.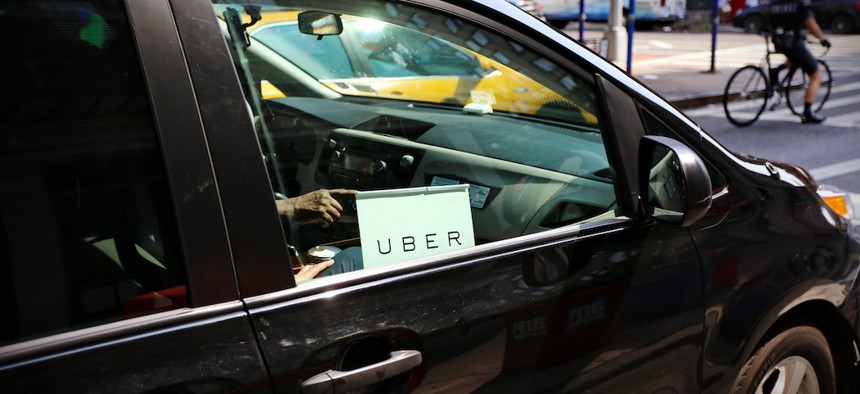 The process of applying for and receiving unemployment benefits in New York during the coronavirus pandemic hasn't exactly been a breeze for anyone, but for gig workers – whose employment status is widely contested – it's been especially trying.
That may change thanks to a federal judge's ruling on Tuesday that ordered the state Department of Labor to begin providing unemployment benefits to Uber and Lyft drivers. The ruling followed a May lawsuit by the New York Taxi Workers Alliance against Gov. Andrew Cuomo and the department claiming that the state was taking months to pay benefits to ride-hailing drivers, compared to the several weeks it took to process claims from traditional employees. The lawsuit also claimed that a cause of the delay was the fact that the state wasn't forcing Uber and Lyft to turn over data on drivers' incomes, putting the burden on each driver to substantiate their claim.
In response to the ruling – a preliminary injunction requiring that benefits be paid to drivers immediately while the case continues to be litigated – a spokesperson for Uber told The New York Times that it had provided all the data requested by the state.
Though app-based ride-hailing drivers and other gig workers have traditionally been considered independent contractors, a movement to reclassify them as traditional employees – affording them benefits like unemployment insurance, paid sick leave and health insurance – has grown in recent years. Most notably, California enacted a controversial law referred to as AB5 that broadly categorized most gig workers as employees.
And while New York so far hasn't taken any steps that big, there's some hope among advocates that efforts to grant gig workers additional benefits will move forward because of the pandemic. After all, in the worst days of the crisis, it was on-demand food shoppers and delivery workers who were serving on the front lines.
There have been some piecemeal advances for gig workers in New York, however, including a 2018 ruling by a state labor review board that said that for the purposes of unemployment insurance, Uber drivers and other "similarly situated" workers should be treated as employees. It's that ruling that formed the basis of the New York Taxi Workers Alliance lawsuit in May.
Even before the pandemic, multiple state lawmakers had introduced legislation that would alter how gig workers are classified. And Cuomo even included the issue in his budget address back in January, proposing a state task force to study classifying gig workers as employees. But those efforts have yet to advance – not even during the budget process in late March, when the pandemic had already begun and shed light on just how much New Yorkers rely on Postmates cyclists, Instacart shoppers and other gig workers.
Tuesday's ruling is a preliminary win for Uber and Lyft drivers, but the broader issue of how those workers – not to mention delivery cyclists, on-demand task workers and other kinds of gig workers – are classified remains on the table. That's not to say other lawmakers aren't thinking about it. New York City Council Members Brad Lander and Ben Kallos introduced legislation in April that would extend paid sick leave to gig workers – an especially pressing question in the middle of the coronavirus pandemic. So far, though, that legislation hasn't moved forward.