Education
7 ways NY students are heading back to school
Each district is trying its own unique way to safely reopen.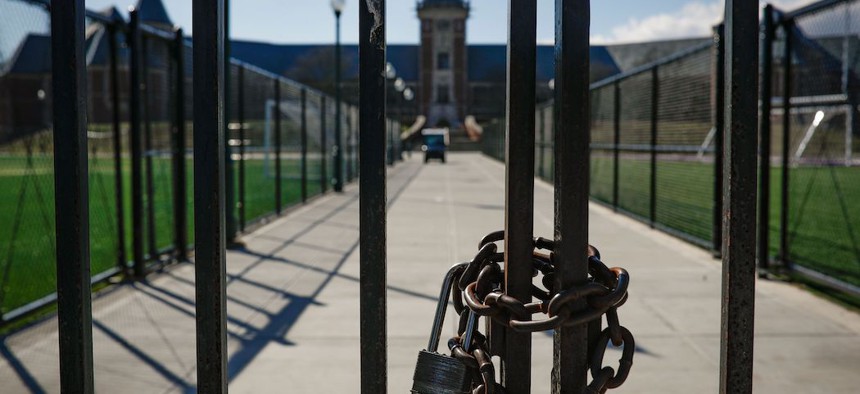 Plenty of focus has been dedicated to plans for reopening schools safely in New York City, which operates the largest school system in the country. But school districts throughout the state have been faced with similar challenges and have proposed myriad approaches to education this year. Most of the plans are still being vetted by parents and officials, but here are some of the different suggestions districts throughout New York have put forward.
LaFayette Central School District
The smaller school district in Onondaga County had been aiming to have all students from pre-K through high school back for in-person learning, five days a week – depending on the availability of transportation and staffing. But it would start phasing students back in through a mixture of in-person and remote learning in September before considering that next step. 
Syracuse City School District
Students in eighth grade or below attending schools in Syracuse would be engaged in hybrid learning: two days in person and three days remote. School buildings would be closed on Wednesdays to allow for "deep cleaning and sanitation." High schoolers would continue remote learning, however, with some exceptions for in-person instruction for science labs. 
Buffalo City School District
Buffalo – home to the state's second-largest school district – has decided to go remote for the start of the school year. It had initially proposed a hybrid learning model that would've had students attend in-person classes on Monday, Wednesday and Friday one week, and switch to classes on Tuesday and Thursday the next week. The state also rejected school officials' request to delay the start of classes into October. 
Rochester City School District
After the Rochester Teachers Association pushed back against plans to implement hybrid learning, the school district will now go fully remote for at least the first 10 weeks of school. It had initially planned for a mix of in-person and remote learning for students in pre-K through fourth grade, while all older students would be remote. 
New Rochelle City School District 
All students enrolled in New Rochelle public schools will be attending remotely – at least through September, after which local school officials may reevaluate and consider a hybrid model. The district has committed to give Chromebooks to all students, and may offer exemptions for in-person learning for special education students, students learning English and families with child care issues. 
Three Village Central School District
School officials initially proposed in-person classes for students every day, and while masks were "strongly encouraged," they were not required. Parents in the Suffolk County school district immediately pushed back over health concerns. Now, a remote learning option will be available and masks will be required.
Heuvelton Central School District
The rural school district in the North Country has proposed different approaches for students in various grades. Students in pre-K or kindergarten would come to school four days a week but only for half the day. Children between first and fifth would come in the same number of days but for the full class time. All other students in higher grades could participate in hybrid learning, with two consecutive days in person.