Health Care
Amid pandemic, mental health services needed more than ever
Continued investment and flexibility will be important despite city and state budgetary constraints.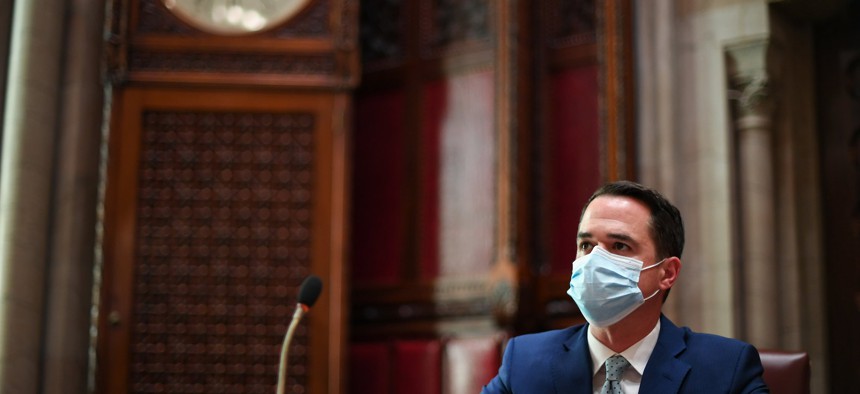 Communities of color, youth, seniors and front-line workers remain among the populations most vulnerable to increasing depression, anxiety and suicidal thoughts during the coronavirus pandemic.
Black and Hispanic people were more likely to report negative mental health symptoms during the pandemic, according to June data from the Centers for Disease Control and Prevention. These effects were also more prevalent among essential workers who faced an increased risk of contracting COVID-19 and young adults, with 1 in 4 respondents between the ages of 18 to 24 having seriously considered suicide in the previous 30 days. The loss of support systems for young people and seniors due to school closures, limited access to nursing homes and other measures also led to an increased feeling of isolation.
But addressing worsening mental health metrics has become more challenging in the face of an ongoing fiscal crisis in New York. Providers offering mental health services and addiction services were among the first to see their state funding withheld or cut because of New York's $14.5 billion budget gap.
"We know we have looming cuts across the board for every part of the state budget in New York state," state Sen. David Carlucci, who chairs the Mental Health and Developmental Disabilities Committee, said during City & State's Virtual Healthy New York Summit on Thursday. "That's why the federal advocacy is going to be so important."
New York City has largely managed to avoid drastic cuts to its mental health programs, said Council Member Mark Levine, who heads the Health Committee. But New York City will likely still have to consider reductions to mental health initiatives in the near future as incoming federal aid remains a slim hope.
But the elected officials emphasized pending legislation to support New Yorkers struggling with mental health and substance use issues. Carlucci sponsored a bill to organize a group of mental health experts to improve access to care for front-line workers. Other city legislation would expand mental health initiatives for youth-serving nonprofits and collect data on mental health incidents throughout the pandemic.
Ongoing flexibility for providers offering mental health and addiction services will also be important. The state and federal governments, for example, have loosened regulations on using methadone, which is used to treat opioid addiction. That has allowed New York City organizations to offer more take-home doses, said Hillary Kunins, executive deputy commissioner of mental hygiene at the New York City Department of Health and Mental Hygiene. Anecdotal evidence and county-level data in New York indicate that drug overdose deaths have been increasing.
"There's an automatic mistrust of people who have a history of substance use disorders and we really have to break through that," said Charlotte Ostman, CEO of the Mental Health Association of Westchester.