New York City
Can subway buskers survive the pandemic?
Performers have lost a lot of income, but there are programs available to help them.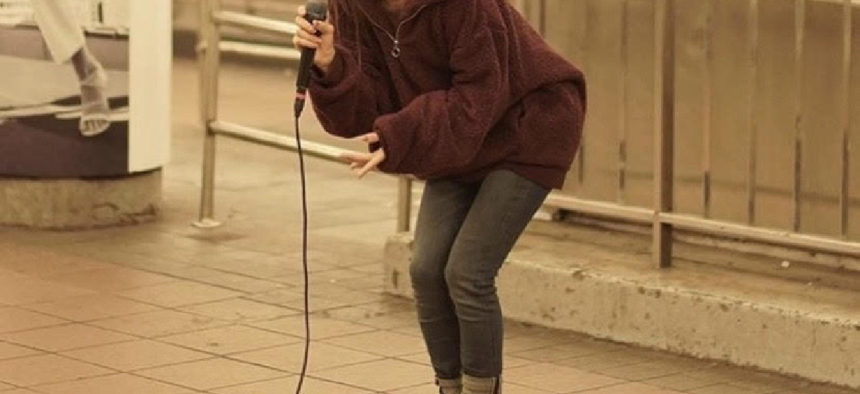 It's 6 pm on Friday evening. The clock reads 13 more minutes until the downtown F train arrives. Exhausted commuters crowd around a violinist who melodiously plays Frank Sinatra's "New York, New York." A round of applause followed by tips tossed into her overflowing violin case. Suddenly, the wait doesn't seem as tedious.
Any regular subway rider in New York City knows the feeling. Besides connecting commuters, the subway is a stage to showcase the talent and diversity of New York's musicians, artists, singers, dancers and other performers. Where else in the world is it possible to see famed Natalia"'Saw Lady"'® Paruz play angelic melodies on a carpenter's saw, a mariachi band performing Mexican music or a group of hip hop dancers breaking it down to Michael Jackson's classics?
But over the last six months, since the coronavirus pandemic caused subway ridership to plummet, subway performers – a signature sound of the city – have been inaudible. Many New Yorkers have abandoned their daily commutes to work from home. Others are currently jobless and have no need for the subway. For performers, also known as buskers, low ridership – coupled with limitations on where and when they can perform – translates to loss of tips and unemployment.
Pre-pandemic, many buskers enjoyed the stability of having a set location and time block in which to perform. Since 1985, the Metropolitan Transportation Authority's Music Under New York program has scheduled participants to perform in prime locations in stations and transit hubs. Over the last 35 years, more than 350 soloists and groups have been part of its roster.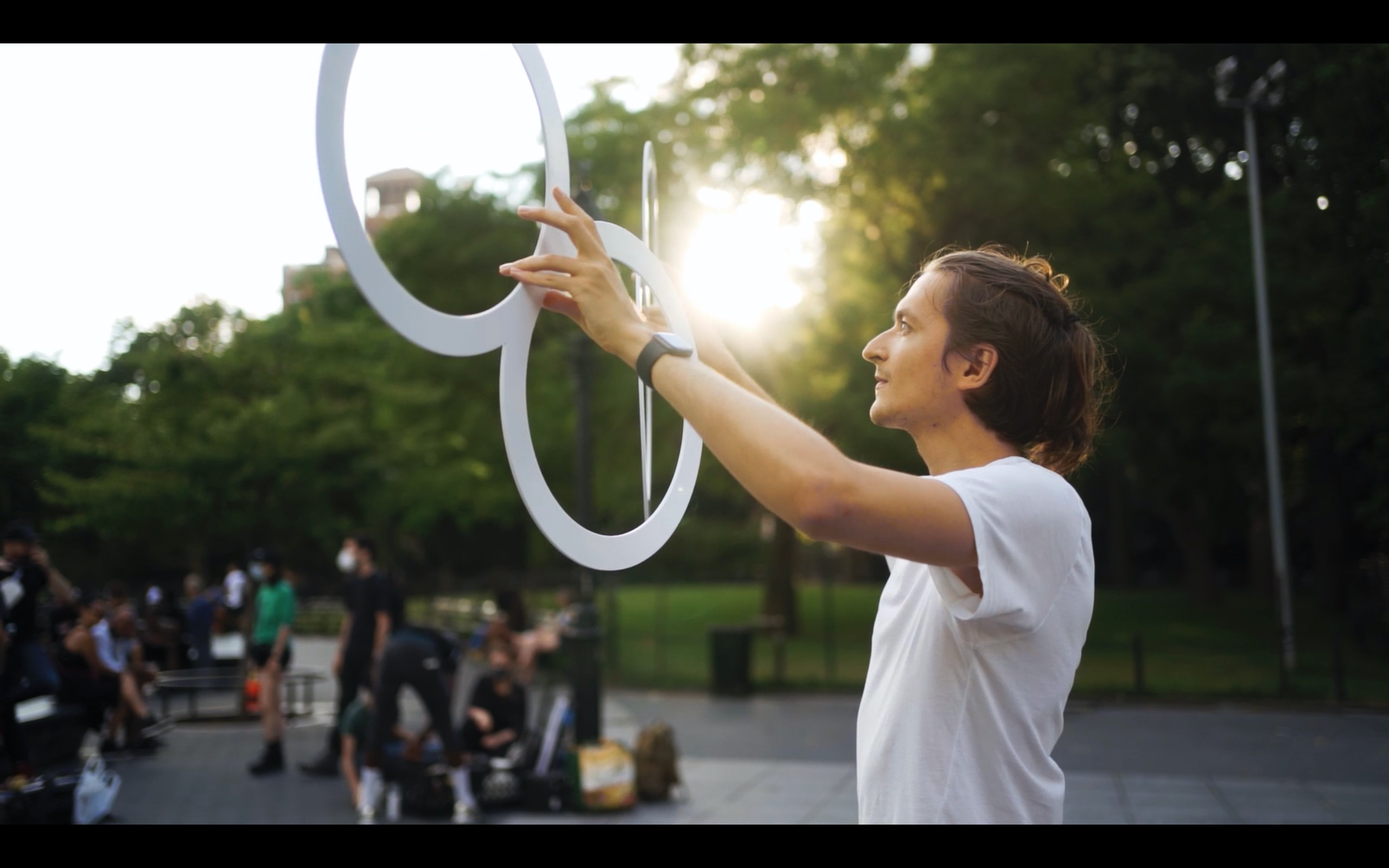 However, like other performance venues around New York City, the Music Under New York program is currently postponed in accordance with state guidance on entertainment. While New Yorkers miss their daily free concerts, performers whose "offices" are among the subway platforms are desperate to find replacement locations. 
With the temporary pause of MUNY, participants of the program, as well as other freelance performers, must now compete to find a location if they choose to perform. Although a permit is not technically required to perform on the platforms, the first-come first-serve allocation doesn't provide the consistency and security that MUNY usually offers. 
There are other impediments to subway performance during the COVID-19 pandemic. Many musicians are reluctant to travel from their homes to utilize the subway right now for fear of contracting the virus. Others are afraid of the currently increased crime rate in the subway. Some find performing while wearing a mask for extended periods of time difficult.
In light of these changes, buskers who relied on the subways not only because of their passion for their craft, but also for income, are struggling.
Before the pandemic, Russian-born performer Danila Kharlamov sold discounted tickets at Broadway Pass, a ticket company. After losing that job due to theater shut downs, the so-called "Ring Jedi," transformed his craft of creating hypnotizing illusions with rings into a profession on the subway. "I would perform for more than 500 people a day in five hours," he said. "I prefer being in train cars that are only half full, so that more people are able to see the tricks I can do with my 8-rings." His live subway car tricks currently yield him about $100 a day when he performs on the subway, and only $30-$40 a day if he performs in public parks. Kharlamov told City & State NY that these tips would be significantly greater if tourism was not halted. Left without a big part of his income since COVID-19 hit, Kharlamov faced dwindling savings and proceeded to collect unemployment and minimize unnecessary expenses to stay afloat. 
For Dominican-American singer Marley, busking was her primary source of income, raking in nearly $200 an hour on a good day. In 2017, when she first started busking, she quit her job as a hostess and was motivated to earn money through performing cover songs and the original music she created. Her hustle gained her exposure and even landed her an audition on NBC's "America's Got Talent."
Now, she is seeking consistent weekly gigs and private events at restaurants or public spaces where she can perform her original music to supplement her part-time manual labor job.
It's not only money that performers have lost. West Village singer-songwriter Natalie Gelman misses the bond she shared with her audience. "There are so many people who take the subway who wouldn't normally have the time or resources to go see a concert," said Gelman. "I take pride in bringing music to people and kids that is outside their normal experiences."
For Gelman, music is a unifying cross-cultural experience. "I have performed for tourists from all over the world," Gelman said. "I once connected with a sick girl, diagnosed with leukemia, visiting from Texas. Another time, a homeless man came up to me at the end of my shift and poured his entire cup of change into my guitar case. These experiences set the tone for the spirit of New York City."
MTA Arts & Design Director Sandra Bloodworth told City & State, "the Music Under New York program – live performances to experience as you travel the MTA system – is the essence of New York. We look forward to the day when it is safe to resume so New Yorkers can once again be treated to the talented performers who bring joy to our day when least expected."
Buskers now need to resort to other options to promote their talents and make money. Some have migrated above ground and online to continue performing in venues such as parks and wineries, or on live streaming platforms such as Twitter, Instagram, Facebook and Twitch. Other buskers turn to services like Venmo and PayPal for donations, especially musicians' who face an added difficulty of being unable to sell their tracks in a world where Spotify and YouTube has made CD sales obsolete. 
There are currently a limited number of organizations that provide funding for musicians, artists and performers that are applicable to buskers if they meet the application criteria.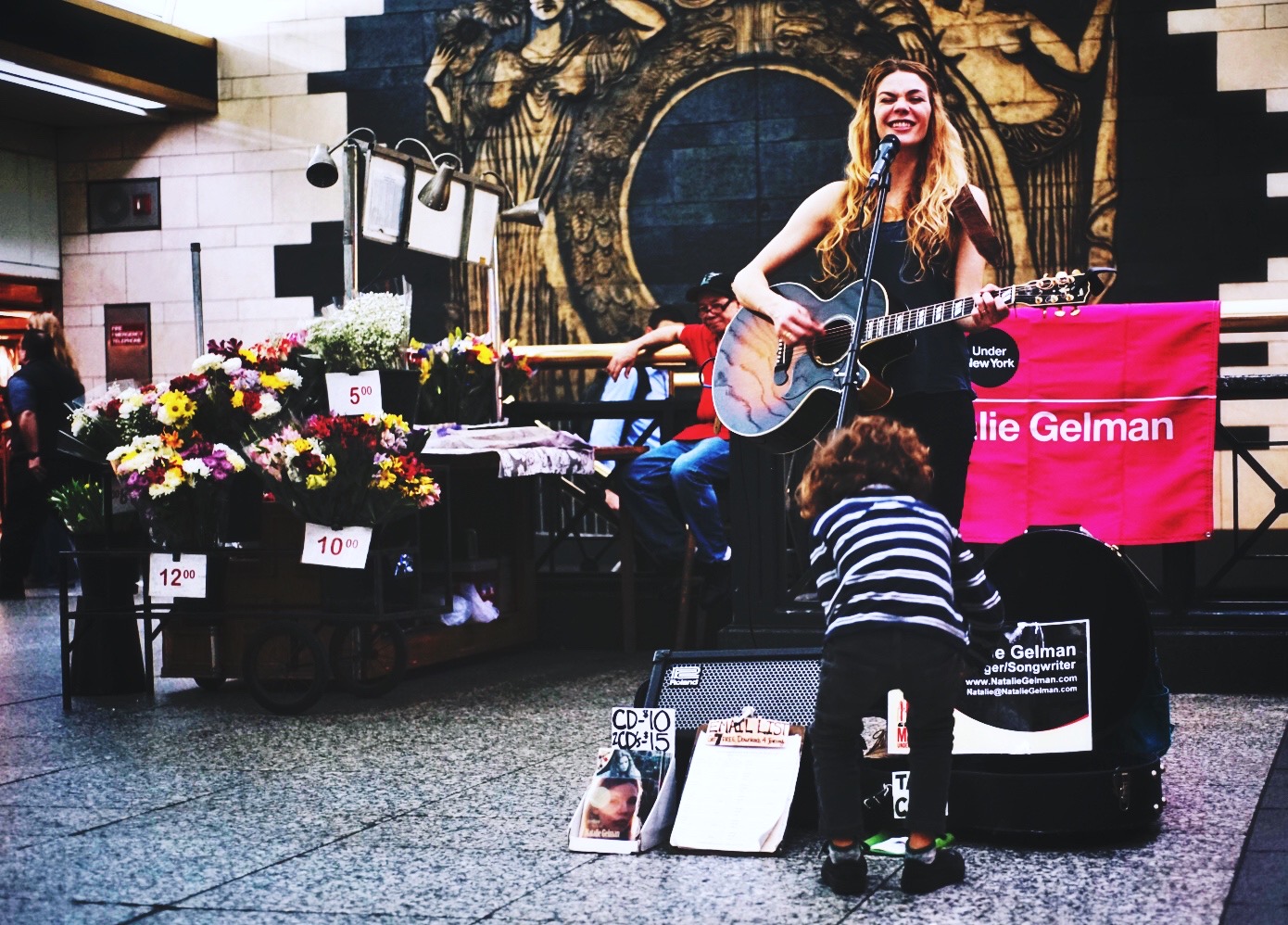 Max's Kansas City Project, established in the memory of famed patron of the arts Mickey Ruskin, has been in existence for the past 19 years and has been offering one-time grants of $500-1,000 to assist self-employed artists in New York state alleviate temporary financial setbacks. Max's Kansas City Project has received more funding that will allow them to accept a second round of applications and offer additional grants to those who meet the comprehensive application requirements.
Similarly, the Artist Relief Fund (an emergency initiative consisting of a number of national arts grantmakers), is offering $5,000 grants to practicing artists residing and working in any of the 50 U.S. states or surrounding territories for the past two years that are 18 or older and can demonstrate financial need due to the pandemic. A number of disciplines are eligible for this grant, including musicians, dancers, and performers. To meet increasing need, the Artist Relief Fund has nearly doubled its initial $10 million initiative and will continue grantmaking through December 2020.
Although these finite economic lifelines are available to buskers, many do not apply, due to lack of awareness that they even exist or confusion on whether they fit the application criteria. Max's Kansas City Project Founder Yvonne Sewall-Ruskin said she has seen the highest number of applications this year, though virtually none from buskers. Financial assistance is offered to individuals in every art form, as long as they can show that they make a substantial part of their income in the arts.
So buskers need to be made aware of these programs, and they need policies and fundraising to continue to support them once these one time financial grants and donations run out. 
Rafael Espinal, executive director of the Freelancers' Union, a nonprofit and political organization that offers grants and services including health, liability and disability insurance to independent workers, said that forming a collective organization that lobbies for their interests could help buskers. "The Freelancers' Union represents and advocates for all independent workers that include performers, artists, or people in media," Espinal told City & State. "Regardless of the industry, buskers are a population of folks we work to support. However, there is not anyone out there organizing them. There is an opportunity and need for subway buskers to think about how to create a collective voice and advocate for themselves."
Such an organization's programming could involve volunteer-type efforts to create new safe spaces for performers before subway ridership returns, or utilize crowdfunding platforms like GoFundMe to collect and distribute donations for performers. 
Additionally, buskers say they need policies to protect them from being ejected or ticketed by law enforcement who are unaware of subway performance rules. 
But for now, the familiar aural landscape of New York City is incomplete without the diverse talents of musicians and subway performers.
Correction: This program initially mischaracterized the nature of the Music Under New York program.