Health Care
Where does NY's mental health stand?
The state's residents are dealing with heightened levels of anxiety, depression and substance abuse – with too few resources available to them.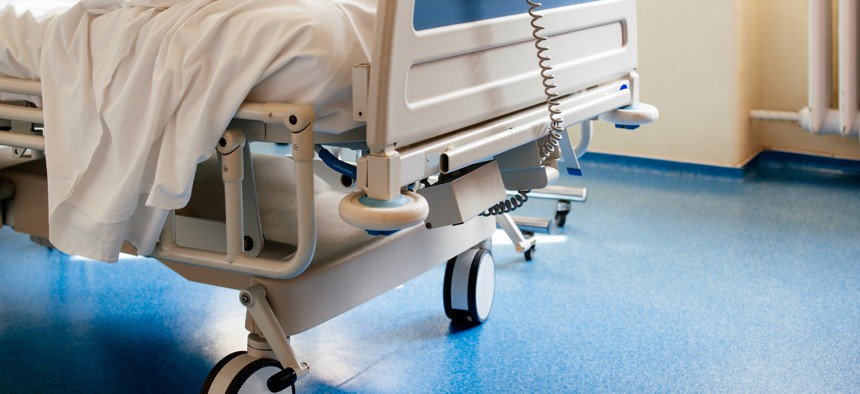 Many New Yorkers have hit their "pandemic wall."
While the state's vaccine rollout offers the state's residents the promise of an eventual return to normalcy, COVID-19 remains an active threat – not just to individuals' bodies, but to their minds as well. Nearly a year since the onset of the pandemic, numerous individuals remain jobless, homebound and unable to socialize as they once would have, which has taken a toll on many people's mental state. 
The rates of people suffering from depression, anxiety, substance abuse and other mental health issues increased steadily across the state last year. In December, the New York State Office of Mental Health released its "COVID-19 and the Public Mental Health System" report, which revealed that the 70% of the 6,000 participants it surveyed, between May and June, reported an increase in stress and anxiety. According to a study gauging the impact of the COVID-19 on New Yorker's mental health conducted by the New York State Health Foundation, 37% of New Yorkers surveyed consistently reported that they had poor mental health. The study also found that people of color and individuals with low-incomes reported higher rates of poor mental health than other groups surveyed. 
The state offers services to combat mental health issues caused by the pandemic, such as mental health hotlines, coping circles for those struggling after battling COVID-19 and others who may be struggling currently, as well as funding for suicide prevention training. Unfortunately, mental health services appear to be dwindling across the country as more people seek help and treatment.
However, for those facing more severe mental health issues, more intensive care is required. In late March, many hospitals began converting their psychiatric wards into intensive care units to tend to the growing number of patients suffering from COVID-19. It was reported in November that the state had lost 400 psychiatric beds across the state, 100 of which were in New York City. Some health care workers who served these psychiatric units found some of their patients who were discharged to make room for sick patients ended up on the street, without access to the care they needed.
Gothamist reported over the summer, as COVID-19 cases began to lower considerably, that many units across the state failed to return to operating at their pre-COVID-19 capacities. In November, nurses called for the reopening of psychiatric units in New York-Presbyterian Brooklyn Methodist Hospital, which they claim has been dormant and unused since it was repurposed for COVID-19 patients. It remains unclear whether these units have returned to somewhat normal levels since then. However, this points to an ongoing issue in the state that was already having a difficult time providing beds to patients in need of psychiatric care.
Dr. Emily Goldmann, a clinical associate professor of epidemiology at New York University's School of Global Public Health, who formerly worked for the New York City Department of Health and Mental Hygiene, told City & State that while she applauds the city's efforts to combat mental health issues, individuals with more serious mental health issues are still in need of resources. "(For) those with severe mental illnesses already or those with preexisting mental health conditions, everything's been exacerbated," she said. While I think that it's really helpful to address issues (affecting) a very large part of the population there still is that smaller but relatively large population of severely mentally ill people. I do think it is the state and city's responsibility to find creative ways to maintain continuity of care.``
Goldmann argues that without proper resources and beds available for those suffering from psychiatric illnesses things will only continue to worsen for them. She also suggests that there are structural things that the city and state could do to lessen anxiety and depression for its residents with underlying or newly emerging mental health issues, such as clearer communication about COVID-19 and financial support. 
"Getting to the root of what's really causing the additional stress, depression and anxiety is potentially more important (than the support currently being provided by the city and state)," she said.
If you or someone you know is struggling with thoughts of suicide, you can call the National Suicide Prevention Lifeline at 1-800-273-8255. Those in New York City with mental health struggles can contact NYC Well.