Policy
California passed guaranteed income for aged-out foster youth. Will New York follow?
The chair of the state Senate's Committee on Children and Families supports establishing a similar program in New York.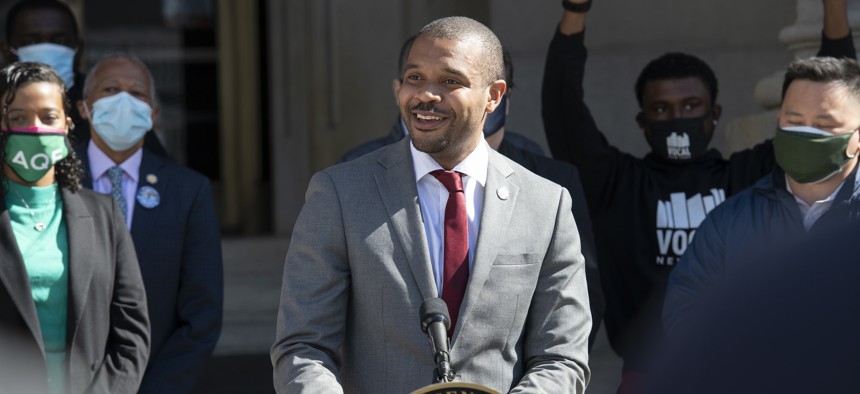 Two weeks ago, California's state legislature unanimously passed a program to send up to $1,000 monthly to California foster youth once they leave the state's custody, making it the first state to do so. New York's Office of Children and Family Services opened a program for one-time pandemic cash assistance for foster youth this past year, but the one-time limitation on the program calls into question what New York state can offer to foster youth in the future. 
State Sen. Jabari Brisport, the chair of the Senate Committee on Children and Families, expressed excitement about California's program. He said that New York's leadership on foster care could allow it to take on a similar program statewide. He also said that taking a proactive approach to supporting foster youth can help them avoid incarceration. "Youth who are aging out that are more likely to get tied up in the criminal legal system than youth who have not gone to the foster care system," Brisport said. "It's better for everybody to prevent that. It's better from a moral imperative. But for people who care about how much government is spending on stuff, it's a fiscal imperative. It's cheaper to practically make sure that people are on the right foot than incarcerating them."  
New Yorkers who were in foster care after their 14th birthday are currently eligible to apply to the state's one-time payment program using an online portal. Funds will vary from as $50 to $750 for those making less than $15,000, and those above 21 will have until Sept. 30, 2021 to apply. Though some child welfare advocates expressed appreciation for the decision, others were concerned that the assistance could affect recipients' eligibility for other benefits, such as food stamps.
A bill sponsored by Brisport and Assembly Member Linda Rosenthal that would protect the eligibility of people in pilot programs to continue receiving other benefits passed the state Senate during the last legislative session, but the bill didn't pass the Assembly.