Health Care
Minnesota man who attended NYC anime event tests positive for the omicron variant
The new strain of the virus, which was first detected in the U.S. on Wednesday, has still not been found in any New Yorkers.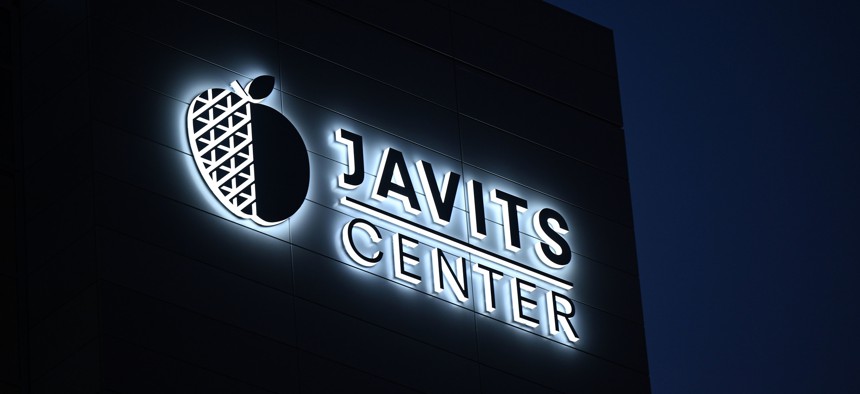 A Minnesota man who has tested positive for the omicron variant of the coronavirus recently attended a conference at the Javits Center in Manhattan – but the new strain has still not been detected in any New Yorker, Gov. Kathy Hochul said.
"We understand this individual, while they were vaccinated, they have very mild symptoms, in fact, those symptoms have already been resolved," Hochul said at a Thursday morning press briefing as COVID-19 cases continue to rise across the state. "What we want to make sure we know is that there is one way to address this – New Yorkers, get vaccinated, get boosted and get ready."
The individual was among the 50,000-plus participants at the AnimeNYC conference held between Nov. 18 and 22 at the Hudson Yards convention center. Hochul said that contact tracing is currently underway to reach all attendees, who were required to be vaccinated to participate. 
The variant, which originated in South Africa and has since spread to more than a dozen countries, was first detected in the U.S. on Wednesday by scientists at the University of California at San Francisco. The person, who was fully vaccinated, traveled to the U.S. from South Africa on Nov. 22 and was experiencing mild symptoms as of Wednesday, Dr. Anthony Fauci, director of the National Institute of Allergy and Infectious Diseases said.
While little is known about the severity and transmission rate of the omicron strain, it has been identified by the World Health Organization as a "variant of concern" that poses a "very high" global risk.
Hochul has warned for days that its arrival in New York is all but certain.
"We are very cognizant of the fact that it is very likely soon someone is going to test positive for this," Hochul said. "We've been ready, we're prepared, we're not sounding the alarms, we're not overreacting to this, but I want New Yorkers to have the confidence to know that we are ready to deal with this.
"I don't want anyone to panic over this."
The Thursday briefing marked her first appearance with newly appointed State Health Commissioner Mary Bassett, who officially took over the role on Wednesday. Bassett succeeds Dr. Howard Zucker, who played an instrumental role in former Gov. Andrew Cuomo's highly criticized response to the COVID-19 crisis. Bassett served as New York City health commissioner from 2014 to 2018.
Bassett also struck a reassuring tone when discussing the uptick in cases and emergence of omicron, but warned that "it does seem to be highly contagious."
"In South Africa, there has been a rapid increase in positive tests, but it seems to have resulted in milder illness. But nobody really knows for sure," she said. "The advice to get vaccinated, wear your mask, remains the best advice we can give the general public."
Bassett, when asked by City & State what the Department of Health's Wadsworth Lab is doing to identify the omicron variant – considering it is one of the premier public health labs in the world and that other states have already made positive detections – said "it is not a problem of Wadsworth not performing its job. It is simply that it has not yet been detected.
"We will find this. There's no question it will be detected in New York state and New York City," she said.
Currently, 16% of those 18 and over in New York state have received a booster, along with 37% of those 65 and up, she said.
To promote enhanced testing and vaccination rates, Hochul announced that a new six-figure "Boost Up, New York" education and outreach campaign will be rolled out digitally and at grocery stores, malls and transit stations. The state has also sent more than 600,000 text messages to New Yorkers who have not gotten their second dose of the COVID-19 Pfizer and Moderna vaccinations, Hochul said.
On Friday, an emergency order that Hochul announced on Nov. 26 will go into effect at hospitals that have less than 10% capacity. The mandate will allow them to halt elective and non-emergency procedures until at least Jan. 15.
The state is also offering new incentives for New Yorkers who get booster shots, Hochul said, including free ski passes for kids. Forty additional new vaccination pop-up sites will be set up by the end of the year, she said. 
The governor also reiterated her previous statements that restrictive measures are currently not being considered. 
"I'm not prepared to shut down schools or the economy at the time," she said. "That would be considered an overreaction to the fact that this is not our first, second, or third or fourth variant."