New York State
After 'astonishing' rollout, mobile betting in NY faces a budget season challenge
Gambling companies have indicated they will continue fighting for a lower tax rate.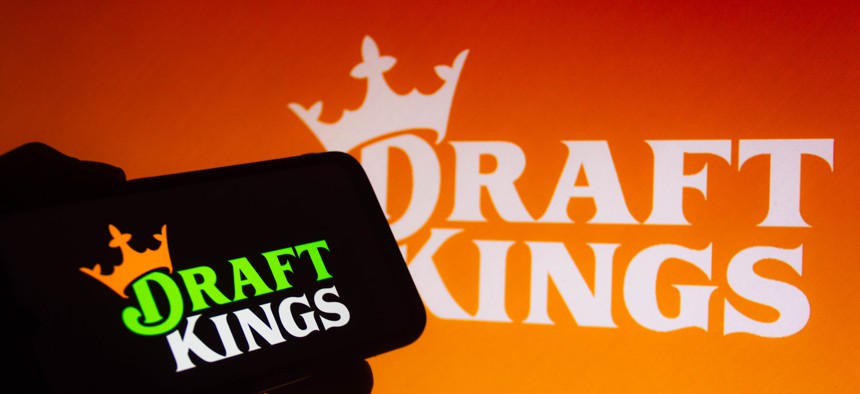 New York officials celebrated a $70 million tax windfall from mobile sports betting this week, and revenue figures released Friday show the newly legalized games continued to rake it in during Super Bowl week. While Gov. Kathy Hochul's office touted the figures as a "record-breaking success," a battle with gambling companies over the 51% tax rate on betting revenue looms over the upcoming state budget negotiations. 
State Sen. Joseph Addabbo Jr., chair of the Senate Committee on Racing, Gaming and Wagering, said he has received calls in recent weeks from some of the nine mobile sports betting operators licensed by the state expressing their discontent with the tax rate, requests he called "premature." 
"You can't negotiate something and then 30 days later say 'you know what I'm not crazy about it,'" Addabbo told City & State. "This 51% is something the state was very clear about from the outset … there is no secret, no surprise here." Addabbo said he plans to introduce a bill in the Senate to freeze the tax rate once operators have been issued contracts. Assemblymember Gary Pretlow, who chairs the body's gaming committee, introduced a similar bill just days after mobile sports gambling was allowed to legally begin on Jan. 8.
Since then, mobile sports betting companies collected $154 million in revenue through Feb. 13, the New York State Gaming Commission reported Friday, equating to $78 million in taxes for the state and far exceeding the state's $48 million projection for the fiscal year ending March 31, according to the state comptroller's office. Addabbo called the numbers "astonishing" and "a great foundation to build upon."
Most of that money will go toward education, per a constitutional amendment adopted by voters in 1967 that established the New York State Lottery and requires a portion of lottery proceeds to fund schools. One percent of the funds collected in the current fiscal year will also be used for programs to help problem gamblers, and 1% will go to youth education programs. In subsequent years, $6 million will go to problem gambling programs and $5 will go to youth sports. The rest will be distributed to the state's education budget. 
The initial success of mobile sports gambling may not be as earth-shattering as state lawmakers have portrayed, experts cautioned. The early revenue is likely inflated by promotional wagers being offered aggressively by gambling companies vying to attract customers and market share. 
"It's a little early to tell because I think there is a huge amount of promotions, and at some point these companies are going to have to look at their bottom lines, because I don't know how much money they're actually making right now," Peter Warren, director of research for the conservative think tank, the Empire Center for Public Policy, told City & State, adding that "New York is clearly a huge market for mobile sports betting and at least for now, even a 51% tax rate doesn't appear to be stunting its development much."
New York has the highest tax rate of any state that offers mobile sports betting, other than New Hampshire, which also taxes at 51%. Unlike in some other states where mobile sports gambling is legal, the promotional wagers in New York are also subject to the 51% tax rate. 
"Every business needs a chance to make a profit," Jason Robins, CEO of DraftKings, one of the mobile gambling operators in New York, told Action Network on Friday following the release of an unflattering earnings report. "New York's tax rates make it hard to make money versus other markets with lower tax rates."
While Addabbo said he is firmly committed to the 51% tax rate on gross revenue for the existing nine operators, there could be flexibility regarding the tax rate on promotional wagers. He also said his bill could include a provision to reduce the tax rate for gross revenues if more operators are added.
"The governor's administration, along with the Gaming Commission and the legislature, need to stand ready to do whatever we can to make sure New Yorkers have the best product possible in a very competitive market. So I'm ready to listen, certainly ready to entertain any ideas. So let's see where this budget negotiation goes," he said.