New York City
City Council grills education officials on support for students in foster care
A new division for students in foster care was announced last year but won't be staffed up until this summer, education officials said.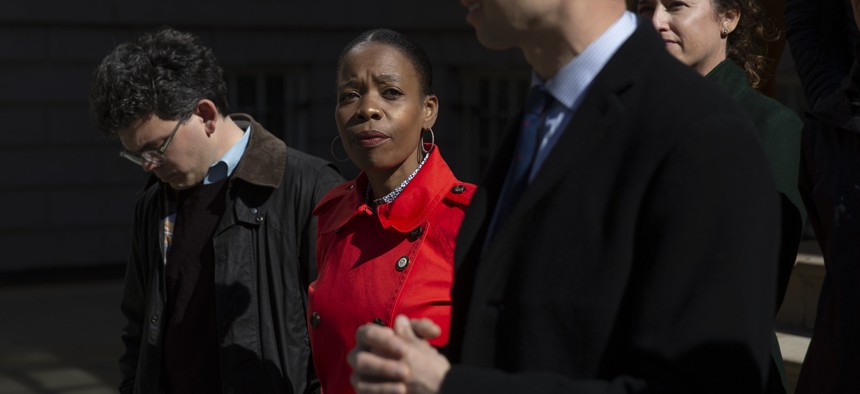 A new division in the New York City Department of Education to support the thousands of students in foster care has yet to hire any staffers four months after it was announced. 
There were 7,416 students in foster care last school year, the majority of whom were Black and Latino. The division would for the first time hire full-time staff focused just on those students.. "This office will have the ability to develop policy changes to better support students in foster care, create school based professional learning opportunities and guidance," Dr. Jawana Johnson, the education department's chief of school culture, climate and well-being, said on Wednesday. 
The aim was to hire half of the staff by the end of January, according to the Daily News, which first reported on the creation of the new division last year. That timeline has been pushed back, however. "I think we're confident that we will have these positions brought in over the summer," Michael Hickey, executive director for Students in Temporary Housing at the education department, told City Council members on Wednesday.
The New York City Council Education Committee oversight hearing on Wednesday about students in foster care covered a range of issues – including lower than average attendance rates and disproportionately high suspension rates among students in foster care. But it put a particular focus on the slow rollout of this new division, as well as on transportation issues that can make it difficult for students to stay in their same schools after moving into a foster home. 
"Children in foster care often move to different foster homes and placements, sometimes resulting in transfers to new schools," City Council Education Committee Chair Rita Joseph said on Wednesday. "With each school change, foster care students can lose up to six months of academic progress." Joseph, a former teacher, added that as a foster parent and adoptive parent, she's seen firsthand the trauma that students in care can carry with them.
So far this year, school attendance among foster care students stands at about 79%, officials said Wednesday. Last Thursday, DOE data showed 83% attendance systemwide. In 2021, students in foster care saw four-year graduation rates of just 43% compared to 81% for students not in foster care. And students in foster care are also suspended at a disproportionately high rate. 
The four positions that the department is now hiring for include a senior manager of foster care support, an interagency coordinator, a policy associate, and a data manager. But education advocates noted that only the first position is described as focusing solely on students in foster care. "The other three positions seem to combine responsibilities for students in foster care and a much larger population of students experiencing homelessness," Erika Palmer, supervising attorney at Advocates for Children, said on Wednesday. "That's not sufficient to address the needs," Melinda Andra, an attorney at the Legal Aid Society, added.
Council members and advocates also pressed department officials to commit to guaranteeing yellow bus service to students in foster care to help avoid students having to switch schools when they move homes. "While there are some challenges, DOE provides busing or comparable alternative transportation for all students in foster care who are in grades K through six and placed within the five boroughs," Johnson said, adding that the department also provides transportation to students with disabilities whose education plans mandate it. "If we are unable to find a bus route initially, we provide public transportation and transportation reimbursement until we can find a bus route." 
Education advocates said, however, that public transportation is not a viable alternative for young kids, because it requires an adult to travel with them. "Foster parents who have a job or other children in the home simply cannot commit to spending four hours each day bringing their child to and from school, at least not long term," Palmer said.
Earlier in the hearing, Joseph asked Johnson to self-assess the department's performance on supporting kids in foster care. "What I would say is that we are approaching the standard," Johnson said. "When we think about the outcomes and the impact on the lives of young people, we do recognize that there's more that can be done."