New York City
Strategies for solving homelessness in New York City and across the U.S.
A look at how communities are making progress helping people who are homeless.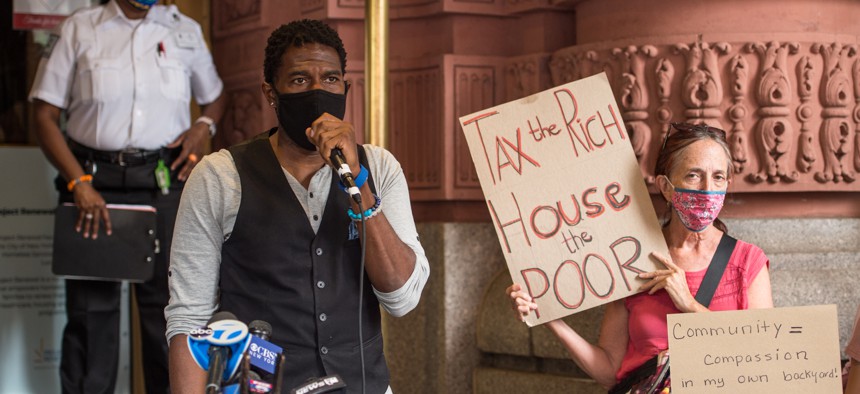 Communities are grappling with how to best assist people experiencing homelessness, including with tiny homes, hotel conversions, rental assistance and supportive services. Some of those methods have proven effective in some parts of the country but have been more difficult to implement in some of the largest cities, including New York City.
The challenge
On any given night in 2021, more than 326,000 people were reported to be in an emergency shelter, transitional housing or other temporary housing situations, according to the U.S. Department of Housing and Urban Development. An underlying cause of homelessness is a shortage of affordable housing, said Steven Berg, vice president for programs and policy for the National Alliance to End Homelessness. In an April report, the National Low Income Housing Coalition found that there was a shortage of 7 million affordable rental homes for extremely low-income renters.
Berg said that while the problem is dire and there needs to be more housing built, there were effective strategies that could reduce the most immediate and harmful effects of homelessness.
"This has been many years in the making for many of these cities that just didn't allow their housing – or didn't force their housing – supply to keep up with increasing demand," Berg said in a recent interview with City & State and Route Fifty. "Homelessness is one result of that and (there are) tools available to resolve it. But people have got to have the patience and the willingness to stick to it over time in order to solve the problem that took that long to get this bad."
Permanent supportive housing
Permanent supportive housing provides low-cost housing in tandem with supportive services, such as health care and counseling. It's an effective tool for combating homelessness – especially if it were to be scaled up, according to Berg.
Research shows permanent housing is ultimately the most cost-effective approach to addressing homelessness, even in a place like New York City, Berg said.
"The public saves money by getting homeless people, particularly people with the most severe issues, off the streets and into housing. Even though the housing costs money, they save in emergency rooms, jails and homeless shelters," Berg said.
King County, Washington, home to Seattle, has an initiative called Health Through Housing, which aims to create 1,600 emergency housing and supportive housing units by the end of the year for people who are experiencing or are at risk of homelessness. As of April, the initiative included 10 properties, five of which are in Seattle.
Since the beginning of 2021, more than 600 people who were previously experiencing homelessness have been housed, according to Seattle Weekly.
According to a 2019 report from Third Door Coalition – a nonprofit alliance of business leaders, service providers and researchers aiming to end chronic homelessness in King County – 98% of people who are chronically homeless in the county said they would participate in the program if offered the opportunity.
In addition to the housing shortage, NIMBYism—and acronym for "not in my backyard" that describes local opposition to projects—is one of the challenges when it comes to scaling up permanent supportive housing, said Mark Galvin, one of Third Door Coalition's founding board members. Residents are sometimes resistant to developments for people who were formerly homeless because of concerns about safety and how it might affect the community. 
To move past that opposition, advocacy and education are key, Galvin said. 
"There's less resistance in our community, I think because in part we've been successful at bringing people to the table."
"When you bring a business leader to the table and say, "The cost to keep someone homeless cost taxpayers roughly $50,000 a year, whereas providing wraparound services in a dedicated PSH facility costs on average $20,000 a year.' The response is, "Well, why aren't we building more PSHs?"
Berg noted permanent housing programs in expensive places like New York City were doable and effective but would take increased resources to scale up. And those extra costs can make the programs more difficult to implement.
"High rents are correlated with homelessness everywhere in the country. Places with the most homelessness are the places with the highest rents," Berg said. "A place like Houston has housing policies that cause rents to be lower. It's just going to be easier to get homeless people housed than it is in New York City or Los Angeles."
Using one-time funds
Since the onset of the COVID-19 pandemic, the federal government has released trillions of dollars in emergency funding. These allocations were well suited for "rapid rehousing," a model that involves short-term rent paired with services, Berg said. Participants are housed and after a few months, once they're settled and employed, they'll be expected to cover rent themselves without the subsidy.
In July 2020, Houston announced its Community COVID Housing Program, a $65 million plan coordinated by the city, Harris County and Coalition for the Homeless, a local nonprofit that aims to move people experiencing homelessness into permanent housing. That initiative was in part funded by the Coronavirus Aid, Relief and Economic Security Act, or the CARES Act.
In addition to offering permanent supportive housing, the Community COVID Housing Program helped support rapid rehousing. Under the plan's rapid rehousing program, people were expected to be able to support themselves after a 12-month period of rental assistance and light case management. Between Oct. 1, 2020, and July 12, 2022, 3,683 people had been housed under the rapid rehousing program, according to the Coalition for the Homeless.
Several municipalities have gotten creative with their use of COVID-19 relief funds. In Madison, Wisconsin, the city allocated nearly $9 million in American Rescue Plan funds for addressing homelessness. Of that, $2 million went toward creating a tiny house village. Denver, meanwhile, approved $3.9 million to expand temporary housing areas – called "safe outdoor spaces"– where people experiencing homelessness could connect with support services.
Noncongregate housing
During the pandemic, many communities reconsidered the layout of their homeless shelters, which often relied on large shared rooms for sleeping, Berg said. But as that became a significant health risk during the pandemic, many places began exploring noncongregate options, such as using hotels as temporary housing.
"I think the idea is that shelters need to be designed by talking to homeless people and figuring out what will make the shelter feel like a safe and helpful place to them," Berg said. "And I think that the noncongregate model often met that objective."
It's an approach that has been utilized across the country, from Los Angeles to Vermont. In some communities, the strategy has been successful enough to justify continuing it beyond the pandemic.
In 2020, Oregon allocated $65 million for Project Turnkey, an initiative that involved purchasing hotels and motels for people experiencing homelessness or who had been displaced by wildfires. In less than a year, Project Turnkey secured 19 properties across 13 counties, resulting in a 20% increase in that state's supply of shelter beds. In March, the state Legislature allocated another $50 million for Project Turnkey 2.0.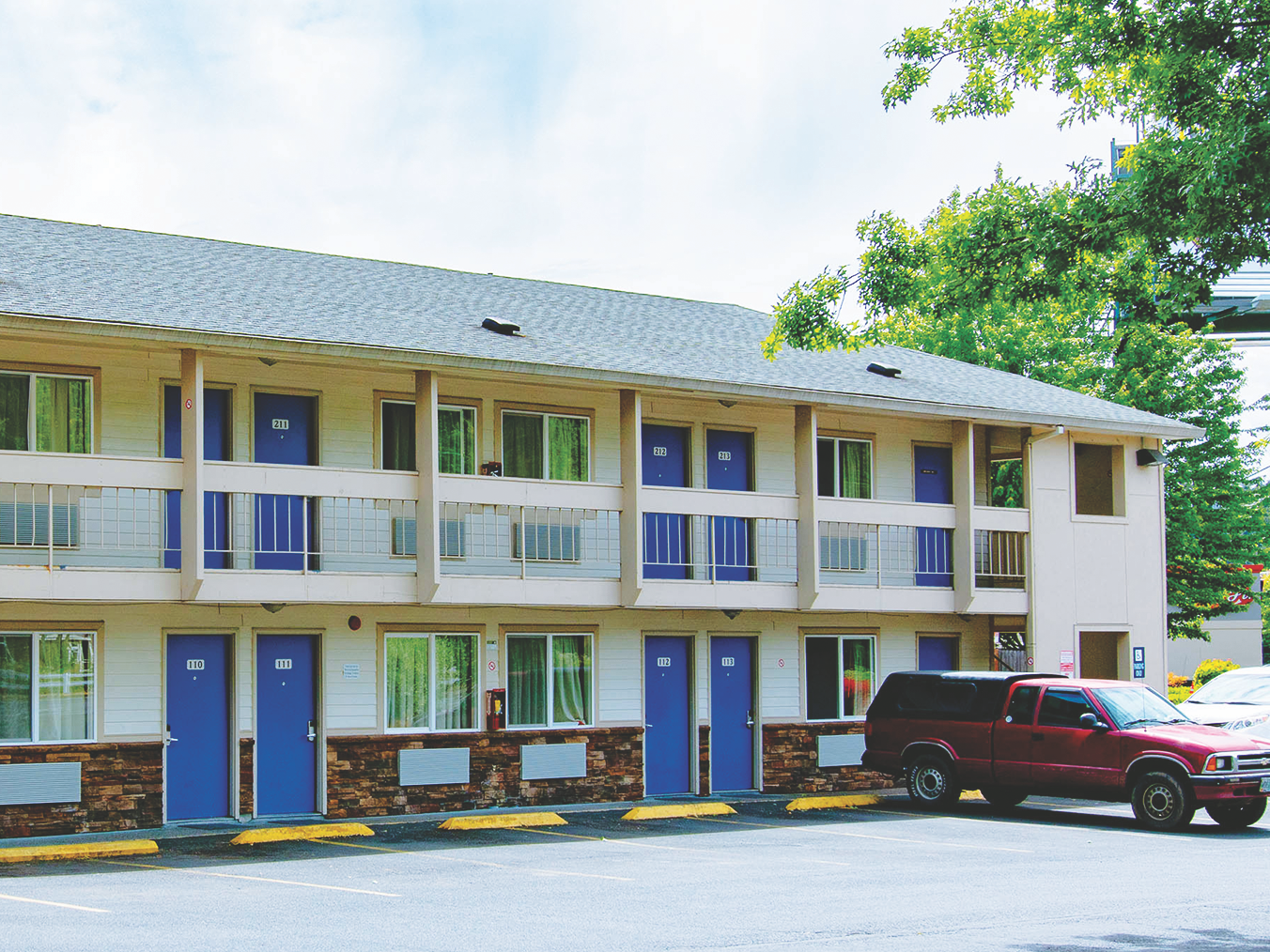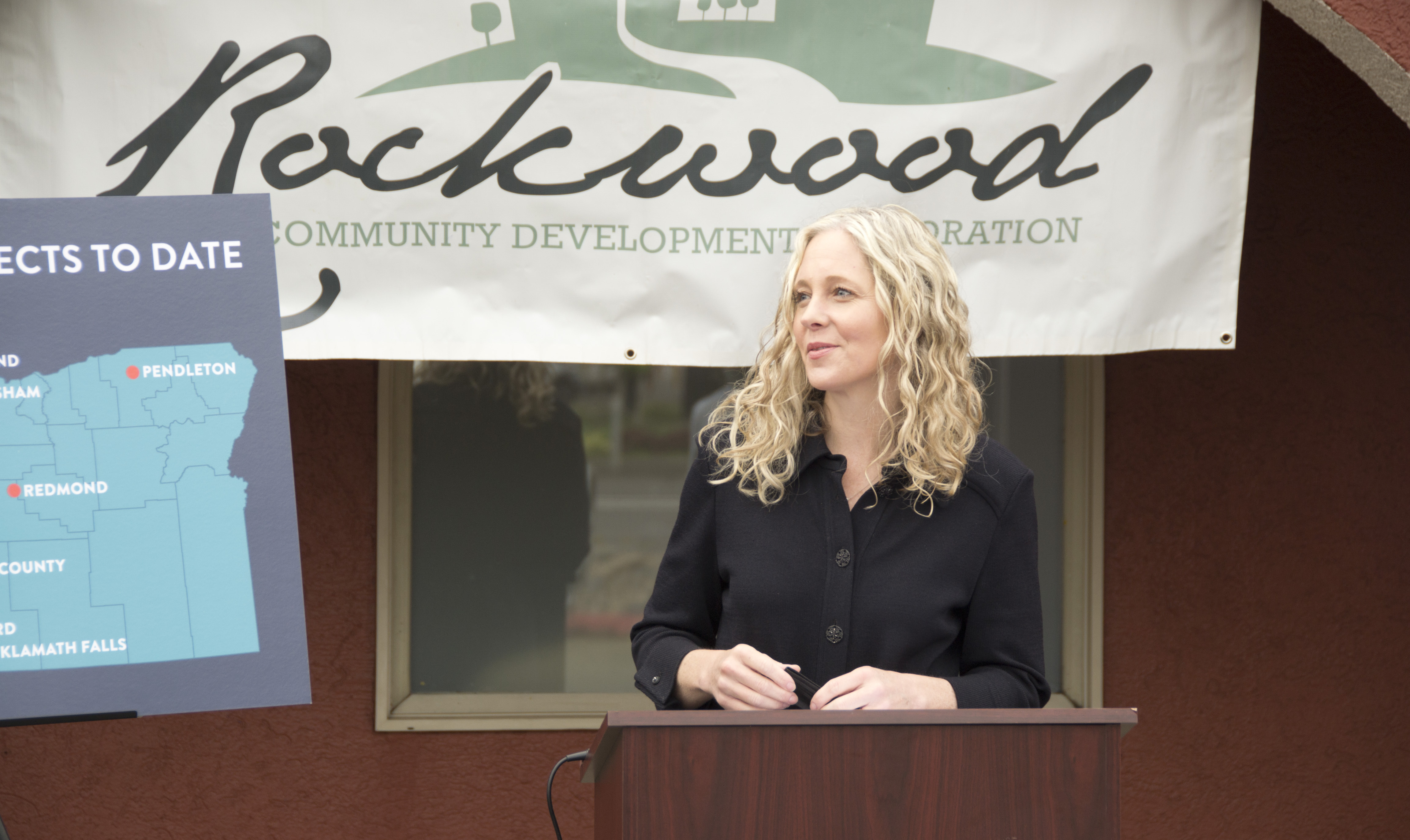 How does New York compare?
In New York City as homelessness increases and the red-hot pandemic housing market makes affordable housing even more scarce, policymakers have attacked the problem with varying degrees of success. And unlike in other jurisdictions, residents have a legal right to shelter.
When the pandemic began, single adults who were homeless were moved into hotels and noncongregate shelters. But last summer, then-New York City Mayor Bill de Blasio ended the program after pushback from wealthy neighbors, which disappointed advocates who believed the program showed promise.
"In terms of how New York City is doing when it comes to noncongregate options, like hotels and motels, I would say it's very mixed," said Jacquelyn Simone, policy director at Coalition for the Homeless. "The continued spread of the virus has underscored the inherent vulnerabilities that people who are without safe, private indoor places to sleep at night face."
New York state utilized federal stimulus money to create the Emergency Rental Assistance Program, which has distributed $2 billion in aid to renters. Lawmakers hoped the emergency aid – in addition to a temporary eviction moratorium – would help keep residents in their homes. Despite a bumpy start, the program was able to distribute the funds to nearly 190,000 New Yorkers. And the high demand for the program underscored the need for more robust housing aid.
In addition to the emergency aid, Simone noted that both the city and state have housing voucher programs for people experiencing homelessness, but the programs have encountered administrative hurdles.
"The eligibility categories for people to use those vouchers as homelessness prevention is relatively narrow," Simone said, adding that there's often waiting periods in shelters before residents are eligible for aid.
In an attempt to cut through the red tape, New York City Mayor Eric Adams recently eased rules that prevented homeless people outside of the city's shelter system from accessing aid. Additionally, the mayor has committed to a host of other initiatives to ease homelessness, from accelerating the delivery of 15,000 units of supportive housing to reforming zoning laws and preserving existing below-market-rate units.
Advocates applauded the mayor's steps to eliminate administrative burdens but cautioned that the devil was in the details.
"It sounds promising, we just need to see the fine print," Simone said. "I think it's great that this administration does seem focused on reducing bureaucratic hurdles. But we don't see the impact yet of how any reforms are being implemented on the ground."