New York City
Narcan in every bar? Many on the New York City Council hope so.
Doses of the opioid overdose reversal drug could be available for free for more nightlife establishments with passage of new legislation.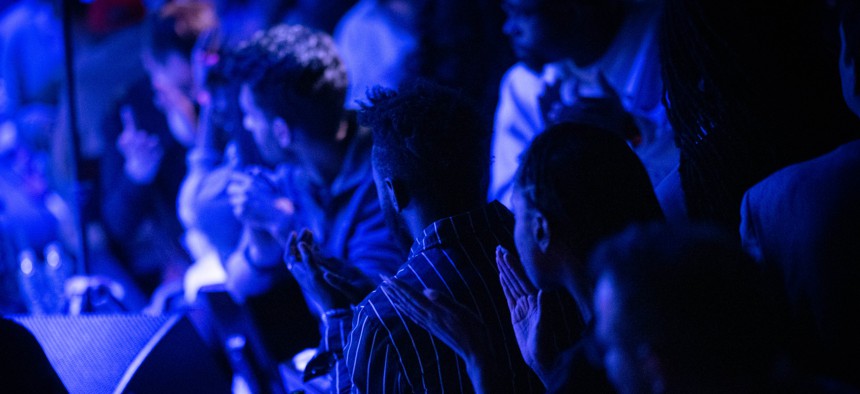 The New York City Council passed legislation Wednesday that would provide naloxone, a drug that reverses opioid overdoses, and fentanyl test strips to bars across the city at no cost to businesses. 
Brooklyn Council Member Chi Ossé is the lead sponsor on a bill with 36 other co-sponsors that would establish the "Nightlife Opioid Antagonist Program." The bill, in addition to supplying naloxone, will also provide training for employees of bars and nightclubs to use the drug. It passed out of the council's committee on addiction and mental health on Tuesday.
In the fourth quarter (from October to December) of 2021, the latest installment for the state Department of Health's opioid report, the city registered 1,074 opioid overdoses. About half of the overdoses were heroin induced, with the rest caused by other opioids including fentanyl.
In the first three months of 2022, city emergency services first responders administered naloxone 2,240 times. Naloxone, a commercial version of which is called Narcan, can come in the form of a nasal spray or an injection. It works by sticking to opioid receptors in the brain to stop the effects that cause a person to lose consciousness and stop breathing. Naloxone usually works within minutes.
"This is a clear opportunity for local government to recognize a problem and save lives," Ossé said in a September press release. He was not made available for an interview for this story. "Each overdose death is a preventable tragedy." 
Jamie Felber, the co-founder of Lower East Side bar Pretty Ricky's, said that while he has not had someone overdose at one his establishments, others near him have.
"You work in bars and restaurants, nobody is eager to know that drugs are out and about," Felber said.
However, Felber was initially worried about the legal ramifications of carrying Narcan at the bar, saying he was not sure if he is able to have Narcan on his premises or if he's allowed to administer the drug.
The proposed law considers any use of supplied naloxone to be first aid or emergency treatment. With that classification, failure to administer naloxone when a person is having an opioid overdose will not be held against a business.
Even with his reservations, Felber said he supports having Narcan in nightlife establishments, which the city's Office of Nightlife has already pushed for with their "Narcan Behind Every Bar" campaign.
"If I was able to have a lifesaving drug that was readily available that we could use to possibly save somebody's life," Felber said. "Why wouldn't I?"
With the new legislation, an employee of any nightlife establishment may request up to five kits of an "opioid antagonist."
Mayor Eric Adams has experimented with other initiatives to combat drug overdoses in the city, such as helping establish one of the first supervised injection sites in the United States. Adams even tweeted that the action was not enough and that the sites should be accessible 24 hours a day.
"A crisis doesn't wait and neither should we," he added.
The legislation also includes its own oversight. If the council passes the bill, the Office of Nightlife will publish a yearly report to the mayor and speaker of the council about how many kits have been dispersed and the amount of training completed by the office. The office is not required to publish information regarding how often clubs and bars use the provided kits.
The legislation will go into effect on January 11, 2023.