Nonprofits
Symposium discusses solutions to homelessness and mental illness in New York
Experts gathered at the event sponsored by HELP USA and hosted by City & State to discuss policies and practices to improve housing and mental health services for the unhoused.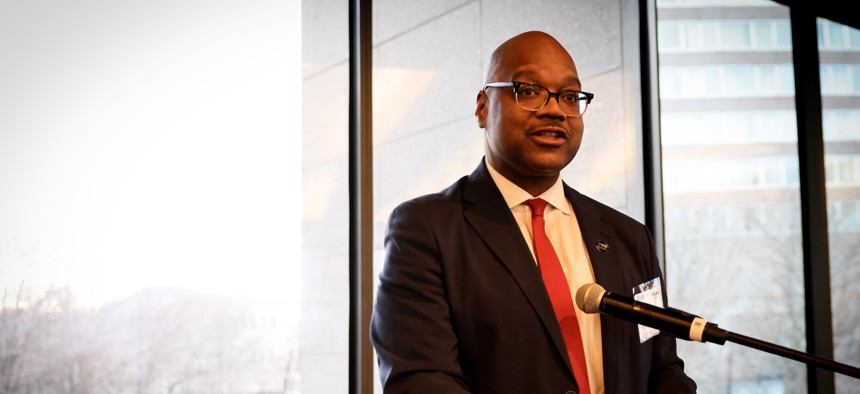 Housing advocates, academics experts and top government officials gathered at UPSTREAM 2023 Solutions to Homelessness and the Mental Health Crisis, a symposium hosted by City & State and sponsored by HELP USA Thursday, to discuss potential solutions for homelessness and mental illness in New York City. 
Department of Social Services Commissioner Gary Jenkins delivered opening remarks at the event held at the Museum of Jewish Heritage in Lower Manhattan, beginning with the importance of solving homelessness through his experience and continuing on by discussing the current state of homelessness in New York City. 
"The history of poverty and homelessness in New York isn't just what I find myself confronting in my current role. I've lived it" said Jenkins, who as a child lived in a city shelter with his family for a little more than a year. 
The commissioner explained that the city was "confronting the unprecedented challenges brought on by COVID 19 pandemic," noting that the influx of asylum seekers to New York City had left more than 27,000 migrants in the city's shelters, and that the number was "growing and highlighting existing national and global inequities, and a disproportionate impact on families and individuals in need." He added that the "landscape of social services" was not predictable.
"In addition to these challenges, DSS also needs to be prepared for future emergencies," he told the audience. "We value and look to partners like HELP USA, to continue to work with us and be prepared for whatever the future may hold. We are working towards the shared mission of fighting poverty, homelessness and income inequality in our city, problems that have been addressed with indifference or short term solutions for far too long."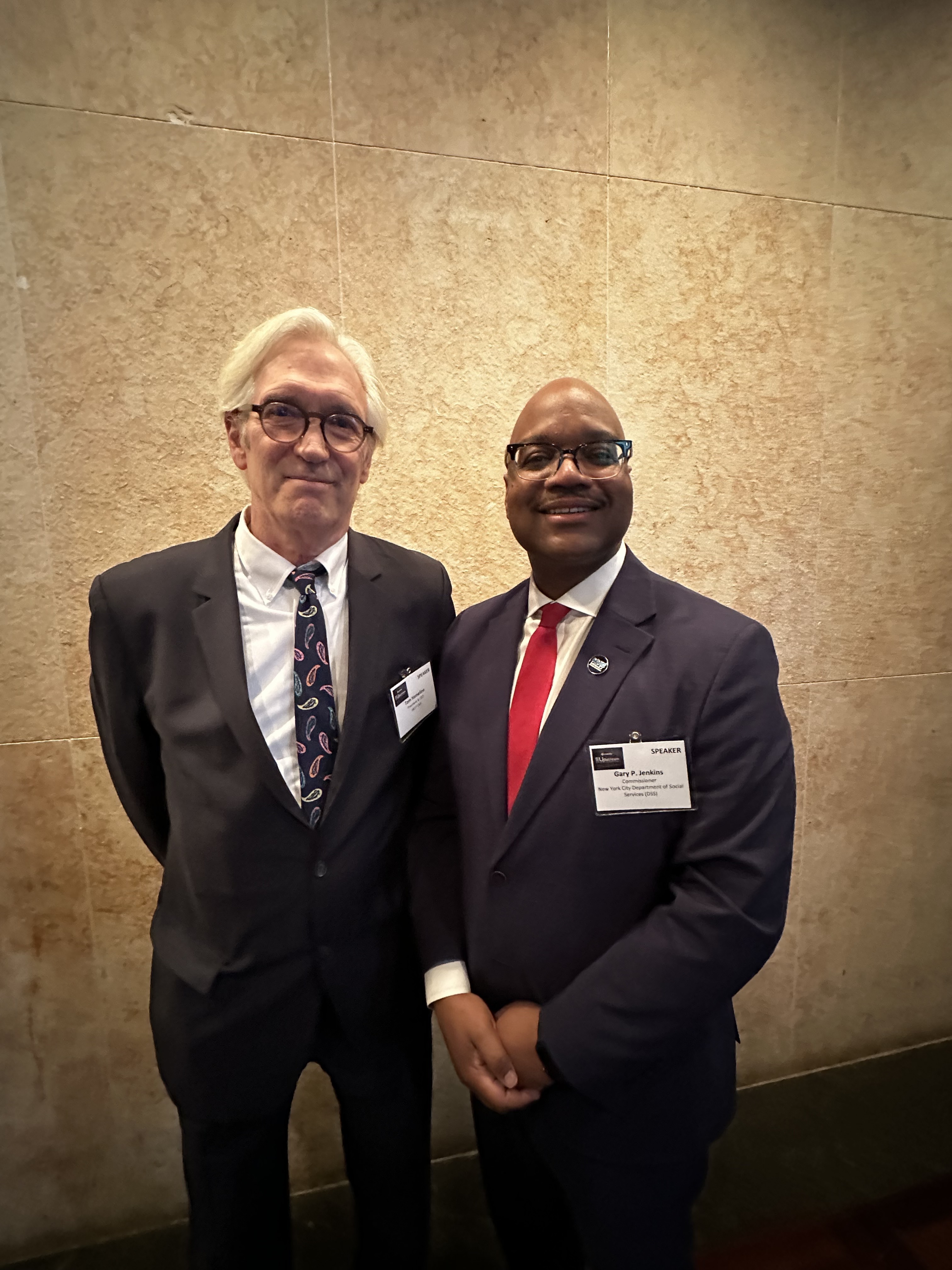 The commissioner went on to discuss the importance of supporting those with a mental health condition and who are experiencing homelessness. Among single adults in the city's shelter system, 40% have a mental or behavioral health condition and 40% also report a medical condition. "We are committed to supporting the health of New Yorkers experiencing homelessness by providing better access to health care, services and support" Jenkins said.
Tom Hamline, president and CEO of HELP USA, followed the commissioner's remarks by speaking of his experiences in homeless services and discussing Homebase, the city's homelessness prevention program. Homebase has grown from six sites with a budget of $12 million to 26 offices and a budget nearing $60 million. 
"Your futures may not be easy," he told attendees. "It also means that there will be lots of productive and meaningful work for everyone here to do in the years ahead. And it means that we can expect the more important developments in Homebase …  will continue to come out of New York City. So thanks to all of you for everything you've done."
A panel discussion later focused on policy and how building public and private collaborations with a focus on access to housing and supportive services can be a primary intervention for New Yorkers with mental illness who are experiencing homelessness. First Deputy Public Advocate Nick Smith, in that discussion, warned against treating homelessness and mental health in separate silos. Instead, both should be seen as interrelated, he said. 
Homelessness has reached a record-breaking number in New York City, according to the Coalition for Homeless Services, with the average number of people sleeping in a shelter every night climbing to nearly 66,000 in October.