Policy
New York is cashing in on mobile sports betting
The industry has already surpassed tax revenue projections as state lawmakers debate lowering the tax rate.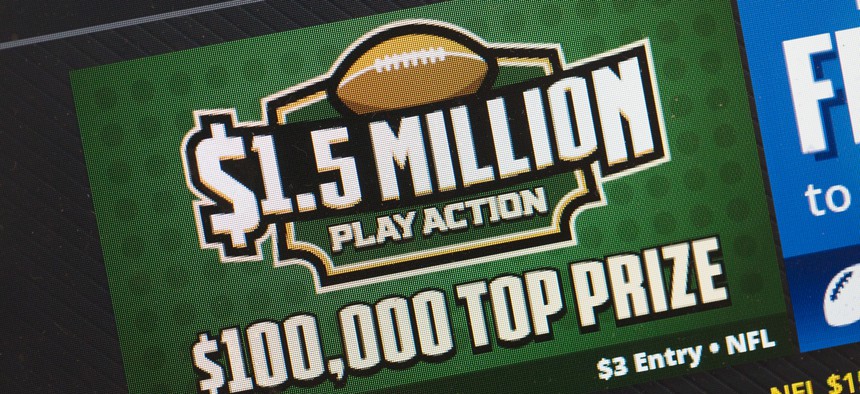 In January, state lawmakers commemorated a year of legal mobile sports betting with a legislative hearing on how the industry has performed since its launch. In a couple words, pretty well. "What amazed me, what I marveled at, was the fact that we did these numbers – these record-setting, No. 1 in the nation kind of numbers – within the first year and with only nine operators," state Sen. Joe Addabbo, chair of the Racing, Gaming and Wagering  Committee, said at the January hearing. Those numbers: over $16 billion wagered and $709 million in taxes.
That's a big chunk of change for the state as officials hash out the details of the state budget for the upcoming fiscal year. And Gov. Kathy Hochul is expecting even more in the year to come. But with only a year under its belt, lawmakers see room for growth or changes as the budding industry continues to develop. "The Legislature can never stand on the sidelines and say, 'We're done,'" Addabbo said at the hearing. "We need to stand at the ready to make sure that we give New Yorkers of this state the best product possible, the best product in the nation."
In 2021, when officials legalized mobile sports betting, then-Gov. Andrew Cuomo predicted in his budget that the new industry would bring in $500 million in taxes annually. New York quickly surpassed that estimation. In just the first six months, it generated over $300 million in taxes, a number that more than doubled by the 12-month mark. In the upcoming fiscal year, Hochul now projects that mobile sports betting will provide the state with nearly $900 million in new taxes, far exceeding the original predictions made by Cuomo. The numbers also dwarf those of neighboring states, with New York collecting significantly more cash in just one year than places like Pennsylvania and New Jersey generated in years of operation.