Policy
NY lawmakers propose ditching daylight saving changes
Several New York lawmakers would like to see clocks spring forward for the last time this weekend.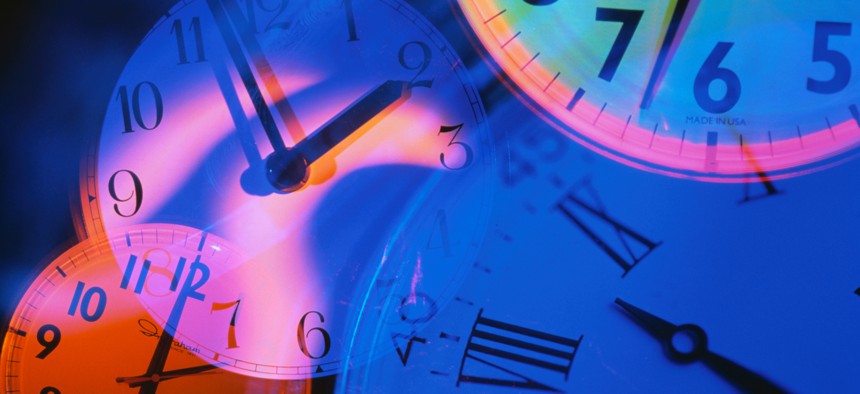 Tired of falling back and springing forward every year? Several New York politicians are renewing legislative pushes to have the state opt out of the twice-yearly time changes.
Democratic Assembly Member Angelo Santabarbara and Republican state Sen. Joe Griffo have reintroduced a bill to make daylight saving time permanent. If passed, the one hour "spring forward" set to occur this Sunday would be the last time change – there'd be no "falling back" in November. "We've been changing our clocks twice a year for more than a century, and it's an outdated practice," Santabarbara told City & State on Thursday. Proponents of ending the twice yearly clock changes point to disrupted sleep schedules, increased traffic accidents and lost productivity. But others suggests that doing away with standard time – which allows for earlier sunrises in the winter – could mess with sleep schedules too, or, in a frequently used example, have students waiting for the school bus in the dark.
The bill, which aims to get a "northeastern bloc" of states on board – including Vermont, Massachusetts, Connecticut, New Jersey and Pennsylvania – would still require congressional approval to go into effect, Santabarbara said. Nineteen states have already passed permanent daylight saving legislation, according to the National Conference of State Legislatures, but await congressional approval.
So-called "Sun King" Ed Markey, the Massachusetts Democratic senator who has pushed for permanent daylight saving time in Congress, is working on advancing the "Sunshine Protection Act" alongside Republican Sen. Marco Rubio this year. The bill, which would make daylight saving time permanent, passed in the Senate last year but died in the House despite bipartisan support. 
While states cannot make daylight saving time permanent on their own, the U.S. Department of Transportation notes, they can choose not to observe daylight saving time at all and remain on permanent standard time, as Hawaii and most of Arizona do. Santabarbara said that when he's asked why not just stick with standard time, he points to the extra hour of sunlight in the evening that daylight saving time affords. 
Democratic state Sen. James Skoufis reintroduced a separate bill this year that would require New York to request to move to Atlantic Standard Time, which is observed in eastern provinces in Canada as well as Puerto Rico and the U.S. Virgin Islands. It appears to have the same practical effect as making daylight saving time permanent – moving clocks forward an hour – but by a different regulatory route, the legislation notes. Santabarbara said he was not familiar with that bill and Skoufis' office did not immediately respond to a request for comment. 
A third bill from Democratic Assembly Member Clyde Vanel would establish a task force to study the effects of New York opting out of daylight saving time.