New York City
Which areas in NYC could turn into pedestrian plazas?
From Cooper Square to Wall Street – experts say cars could, and should, go.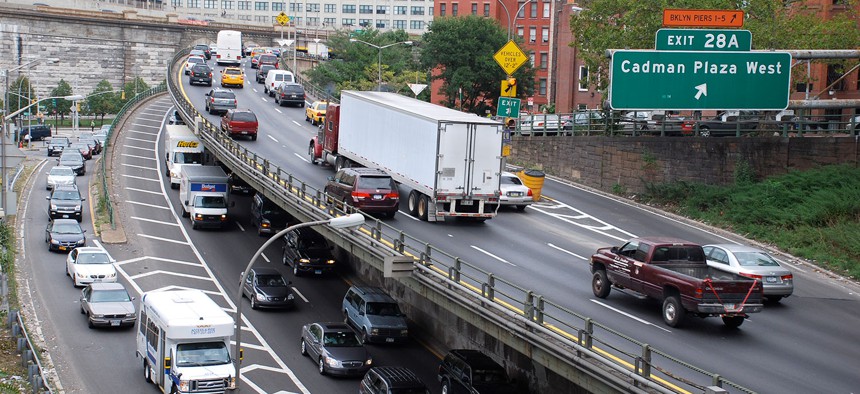 While the recent news of the plan to transform a portion of Broadway for pedestrian use has been met with a wide array of fanfare and criticism, the area may not be the only place ripe for pedestrianization. 
Supporters of turning streets into pedestrian malls say the concept improves air quality, lowers noise and promotes social activities. Oftentimes, doing so requires great buy-in from stakeholders, including advocates, elected officials and residents. Owen Gutfreund, a Hunter College professor of urban policy and planning, said transforming places into pedestrian-use only can positively impact neighborhoods that are already on the up and up. "Pedestrianization can be a great tool for improving and enhancing an area that already has a fair amount of retail, economic and social activities going," Gutfreund said.
Pedestrian-only spaces also start with the consideration of several factors. Experts agree the best areas to consider are places that have high levels of pedestrian activity, low vehicular traffic and the presence of commercial businesses. Community opposition may sometimes thwart the efforts to transform an area into a pedestrian-only space. Sarah Kaufman, associate director of the NYU Rudin Center for Transportation, pointed to neighbors being concerned with where to park their cars. 
City & State spoke with city neighborhood planning experts to identify the places across New York City that may be next on the list to be transformed for pedestrian use: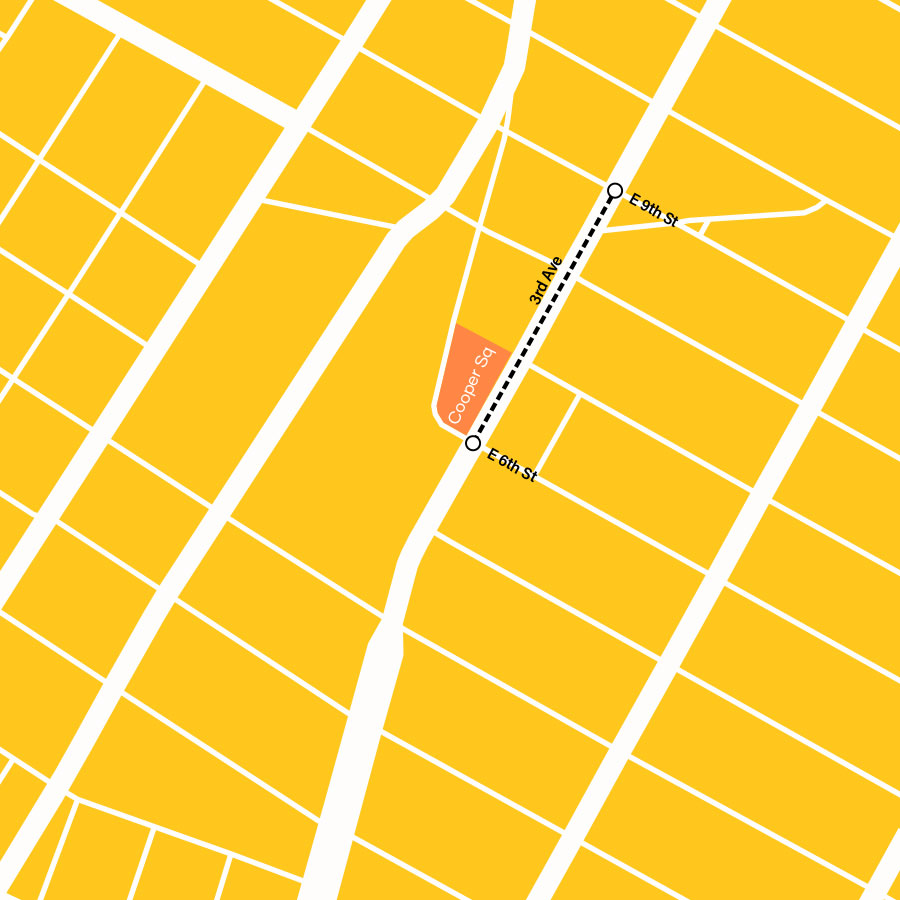 Cooper Square in Manhattan 
Experts say Cooper Square in the NoHo neighborhood of Manhattan is prime for pedestrianization. The streets surrounding Cooper Square – starting from Bowery and East Sixth Street and extending to East 9th Street – are home to several historic attractions, restaurants and bars for visitors. Drivers face difficulty trying to maneuver the roads surrounding the square – opting to use the streets parallel instead to make it to their destination faster. "It's an area where there's a lot of activity on the street. Pedestrians feel crowded, and cars can't actually make much headway in that area," Gutfreund said.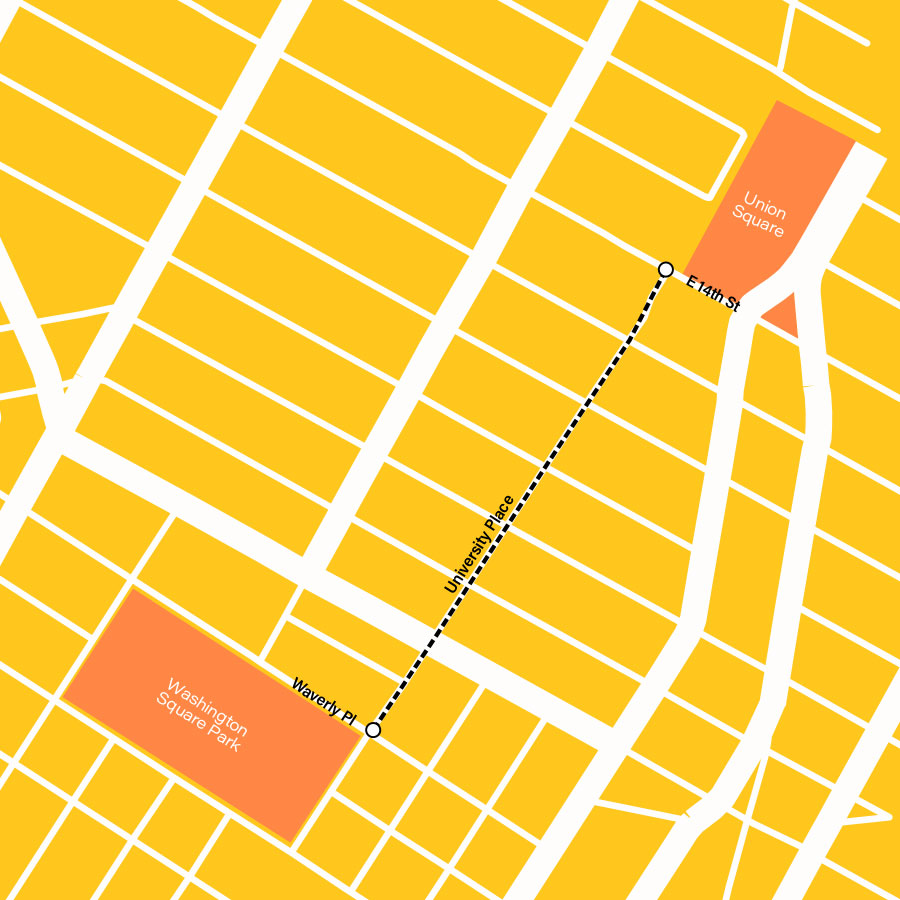 University Place in Manhattan 
The blocks spanning University Place in Greenwich Village, Manhattan – from Washington Square Park to Union Square – are essential to campus and nightlife for the students attending New York University. Experts who spoke with City & State said it's a wonder the area hasn't been transformed into a pedestrian mall yet considering the high level of foot traffic from students, faculty and visitors who frequent the university buildings in the area. Transforming it into a space reserved strictly for pedestrians could also contribute to ensuring the safety of students.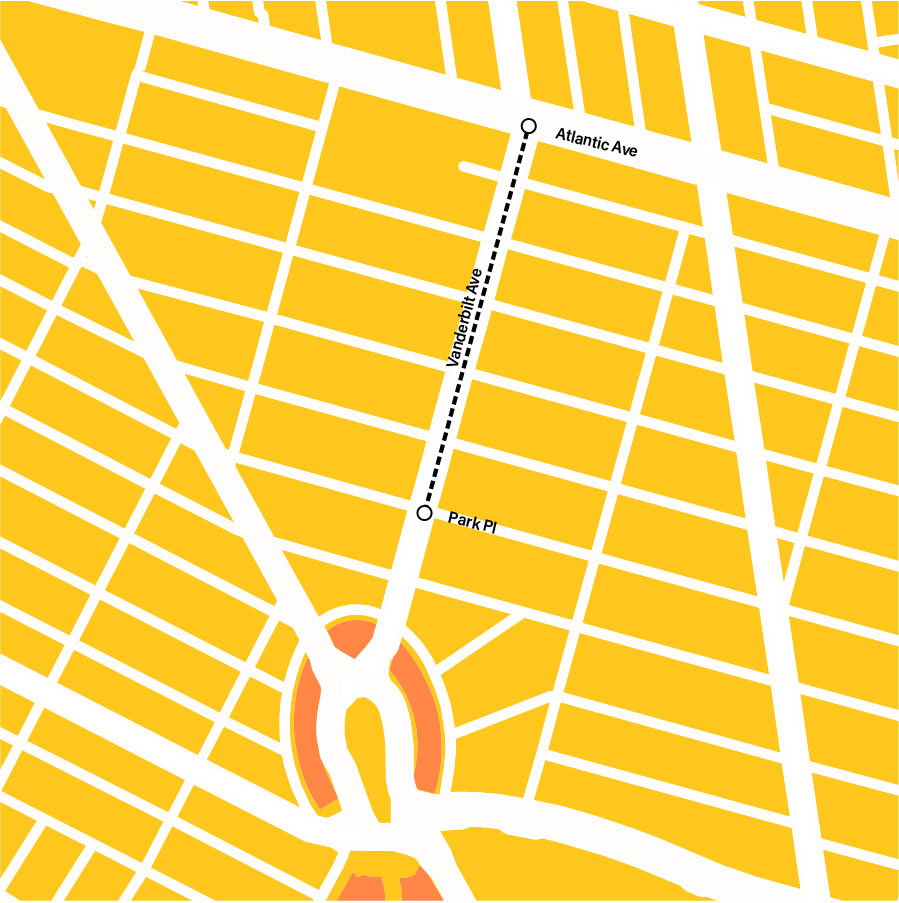 Vanderbilt Avenue in Brooklyn 
At the height of the COVID-19 pandemic in 2020, Vanderbilt Avenue in Brooklyn was transformed into a pedestrian zone as part of the open streets program. Stretching from Park Place to Atlantic Avenue, residents who live in the area – along with those who travel from far – enjoy street food, live entertainment and community programming every weekend for a few months out of the year.  Experts also pointed to the commercial presence on Vanderbilt as another reason why the area attracts pedestrians. "People who visit restaurants and shops along pedestrianized corridors visit more frequently. That's what can keep these shops going. It's important to the vitality of the city having people visit regularly," Kaufman said. "It's good for commercial activities. It's good for New Yorkers."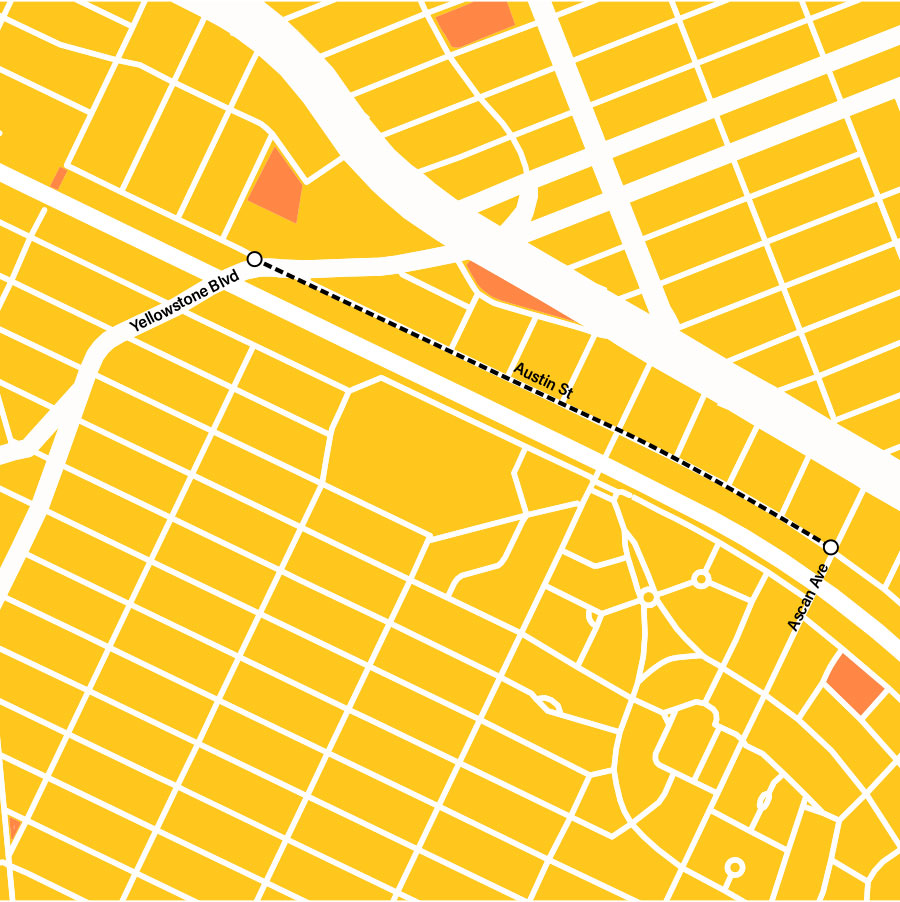 Austin Street in Queens  
Austin Street – between Yellowstone Boulevard and Ascan Street in Forest Hills, Queens – is an area with several shops, a bustling transit hub and great pedestrian foot traffic. In the last several years, there have been close to 100 car accidents involving pedestrians and cyclists in this area. Advocates began calling on the New York City Department of Transportation to fully transform Austin Street making parts of the area a pedestrian-only zone. Pedro Rodriguez, a volunteer with the nonprofit community group Neighbors for a Safer Austin Street, told City & State residents in the area are very concerned about vehicular traffic. "It's very crowded and drivers are doing dangerous maneuvers to escape the congestion. There's daily gridlock every single day," Rodriguez said.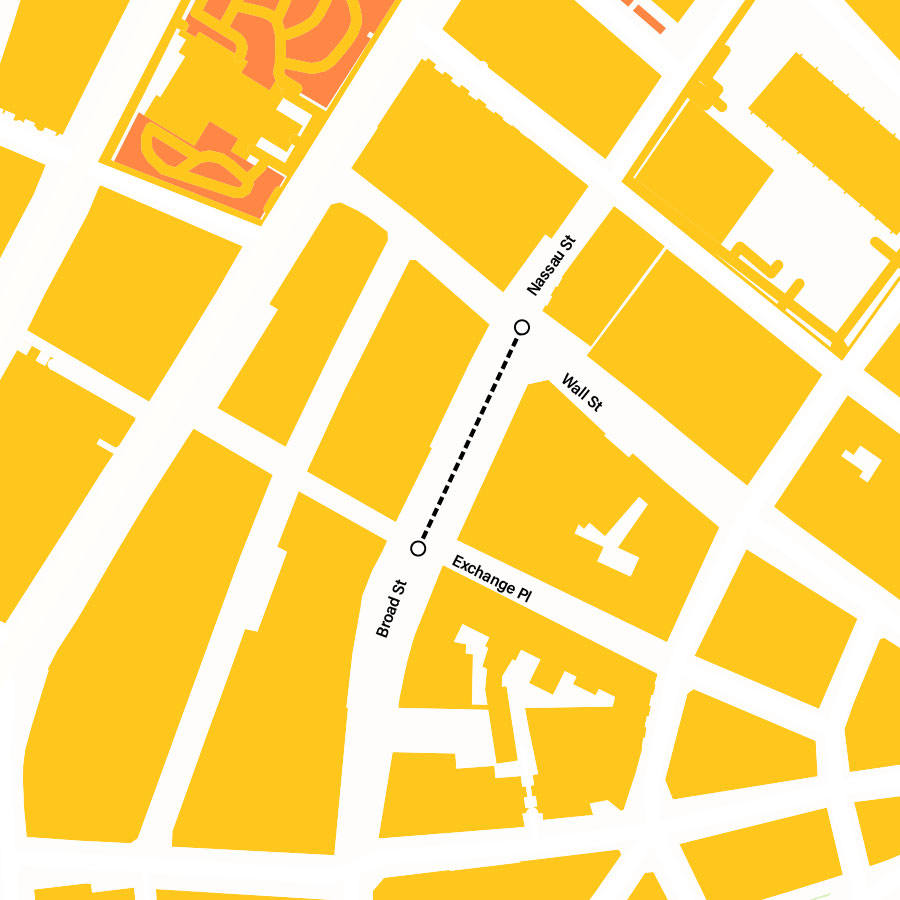 Bordering streets of the New York Stock Exchange 
In lower Manhattan, the windy and narrow streets of the Financial District may be less than ideal for drivers, but pedestrians continue to enjoy the area. As part of its Fourth Regional Plan, the nonprofit civic organization the Regional Plan Association, called for all of lower Manhattan south of Canal Street to be pedestrianized. Moses Gates, vice president for housing and neighborhood planning at the RPA, asserted eventually the area surrounding the New York Stock Exchange would be used only for pedestrians. The street is blocked off from cars with barricades most of the time, but drivers are still able to pass if needed. "It's a de facto pedestrian mall and probably should be a de jure pedestrian mall at this point," Gates said.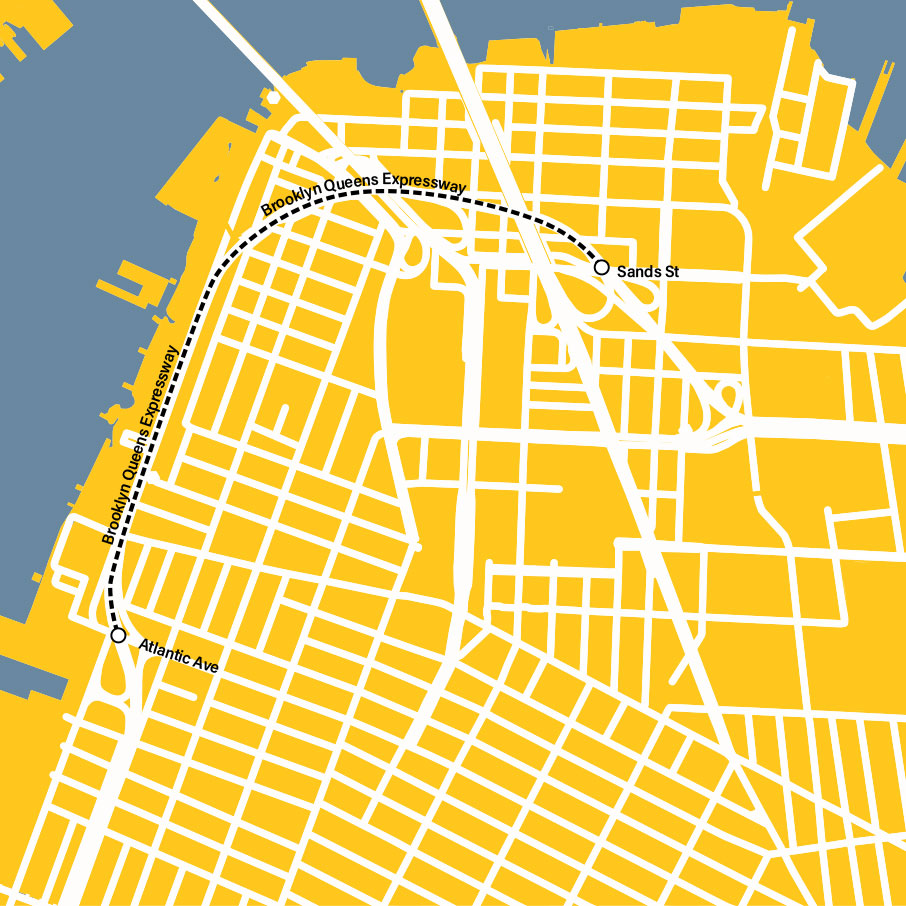 A Section of the Brooklyn Queens Expressway 
The New York City Department of Transportation has three concepts to redesign the city-owned section of the Brooklyn-Queens Expressway – all of which include transforming a portion of the area into a pedestrian-only zone. In the proposals, the "BQE Central" area – which stretches between Atlantic Avenue and Sands Street – would remove the physical barrier currently between the neighborhoods and the waterfront. The concepts are still in the early phases and will require community input in the next several months.
Cross Bronx Expressway
New York City Mayor Eric Adams unveiled a study to reimagine the Cross-Bronx Expressway with a $2 million federal grant. The study not only focused on looking into the decking sections of the highway but it also was meant to incorporate pedestrian and bike connections. "This historic study will allow us to reimagine the entire Cross-Bronx corridor and the communities around it, and we will look at every possible way to reduce pollution and noise, improve safety and sustainability, and reconnect the communities of this borough," Adams said of the study.  As of last month, state and city officials have started meetings to reimagine the expressway.
Powered By
NEXT STORY: Will dyslexia screening be Eric Adams' signature issue?