Politics
Tantoco: Smart + Equitable = a better New York City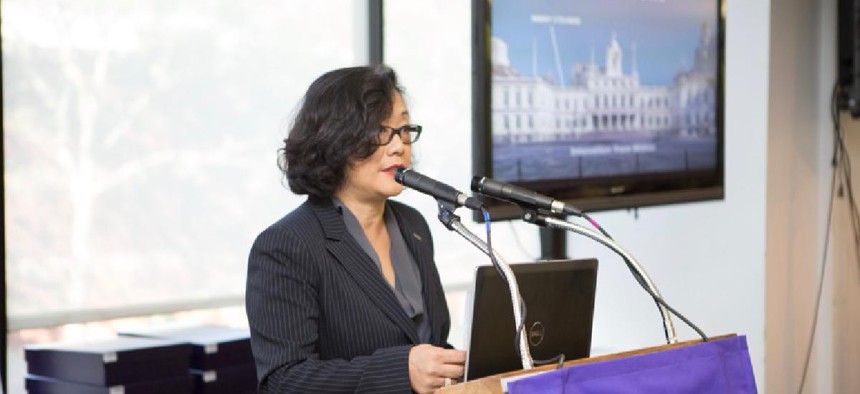 What happens in New York City can inspire other cities around the world and have a positive global impact. This is especially true when it comes to technology, which has the potential to transform and improve urban life. That's why it is so important that we lead by example, setting the stage for the future of cities by building a Smart + Equitable City – a place where everyone has access to the benefits tech provides. New York City, one of the fastest growing tech sectors in the U.S. with 10 percent growth in 2015, is using its smart city strategy to attract talent, improve access and nurture innovation.O
What does it mean to be both a Smart + Equitable City in 2016? For NYC, it's not just about cool tech (although the tech is very cool); it's about using tech to improve the lives of New Yorkers: building a more responsive government with real-time information, generating cost savings and impact by using better data, increasing equity in the delivery of services through enhanced analytics and using city infrastructure and resources more efficiently via sensors and other digital tools. A Smart + Equitable City also places a premium on technology for the public good, democratizes society, provides equal opportunity in the tech economy and closes the digital divide for women and minorities. With our diversity of industries and people, a unique combination of density and variety, New York City is the perfect "living lab" for the smart city industry – including urban and civic tech. 
To broaden opportunities for more New Yorkers, we will grow our tech talent in all five boroughs. New York City spearheads initiatives such as Computer Science for All, a 10-year plan to provide computer science education to all public school kids, which became the model for a nationwide program announced by the White House last month. The NYC Tech Talent Pipeline provides training for New Yorkers by partnering with industry leaders to develop the talent they specifically need.
Internet access today is as essential as running water or electricity. Without it, it is nearly impossible to participate in the digital economy. New York City needs free or affordable access to broadband for all New Yorkers in order to flourish. The LinkNYC Wi-Fi hotspots, launched last week by Mayor Bill de Blasio, will replace our old payphones with the largest, fastest, free public Wi-Fi network in the world. The city is also investing in increasing broadband access at NYCHA housing developments.
Innovation will be the key to solving many of the toughest urban problems. The focus on equity will guide the usage and distribution of tech for the greatest public good. Worldwide, the dialogue has shifted to the future of innovation and of cities as the drivers of the economy in the digital age. With New York City's Neighborhood Innovation Labs and Neighborhoods.NYC, we bring the tech strategy to the communities and neighborhoods it is meant to serve. The Mayor's Office of Technology and Innovation also issued a Call For Innovations to address the inequity of access in New York City. Some of those proposals will be piloted this year. There will be more to come.
Technology can be harnessed to imagine and do new things or improve how we already operate – more efficiently, responsively and equitably. We're looking forward to continuing to show how New York City leads the way, from Smart Homes to Smart Neighborhoods, to Smart City, to a Smart and more Equitable planet. Let's take this journey as One NYC, together.
Minerva Tantoco is New York City's chief technology officer and leads the newly created Mayor's Office of Technology and Innovation.