Ferreras-Copeland endorses Espaillat for Rangel's congressional seat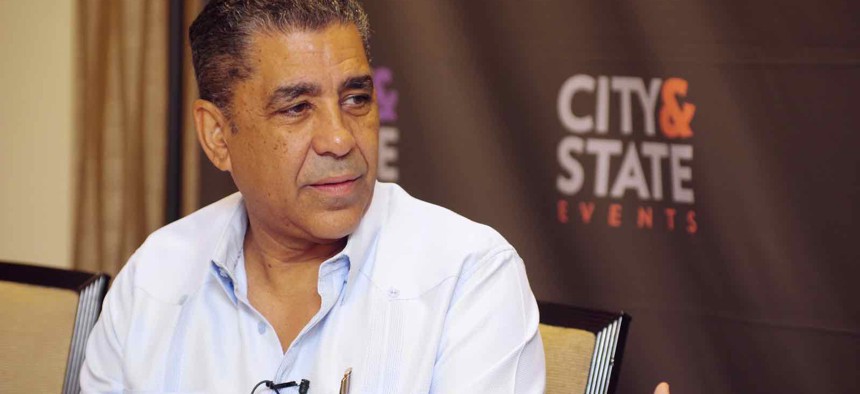 With just a few days to go until a decisive primary vote, New York City Councilwoman Julissa Ferreras-Copeland has endorsed congressional candidate Adriano Espaillat in his bid to succeed retiring Rep. Charles Rangel.
Ferreras-Copeland, the chairwoman of the City Council's influential Finance Committee, touted the state senator's position on child care.
"You can count on Senator Adriano Espaillat in any fight for working moms and families struggling to make ends meet," Ferreras-Copeland said in a statement. "He has led the fight for much needed reforms to the WIC program and has put forward a bold plan to reduce escalating child care costs. His record and his vision shows his unwavering commitment to all working moms, and at this critical moment, I'm proud to endorse him for Congress."
The endorsement adds to the ranks of elected officials supporting Espaillat, who is running in the 13th Congressional District for a third time after mounting strong but unsuccessful challenges against Rangel the past two cycles. Ferreras-Copeland also endorsed Espaillat for Congress in 2014.
Senate Democratic Conference Leader Andrea Stewart-Cousins, City Council Speaker Melissa Mark-Viverito and state Sen. Jeff Klein are among the more prominent elected officials to endorse Espaillat. However, it's unclear what kind of impact Ferreras-Copeland, who represents Queens, will have on the race. The congressional district spans upper Manhattan and a portion of the Bronx.
While Espaillat won't be taking on Rangel again on Election Day on June 28, he'll face a crowded field that includes Assembly members Keith Wright and Guillermo Linares, Adam Clayton Powell, Clyde Williams, Suzan Johnson Cook and three more candidates.
The winner of the Democratic primary is all but guaranteed to win the November general election, given the party's enrollment advantage in the district.