New York unions willing to cross party lines for state Senate campaign funding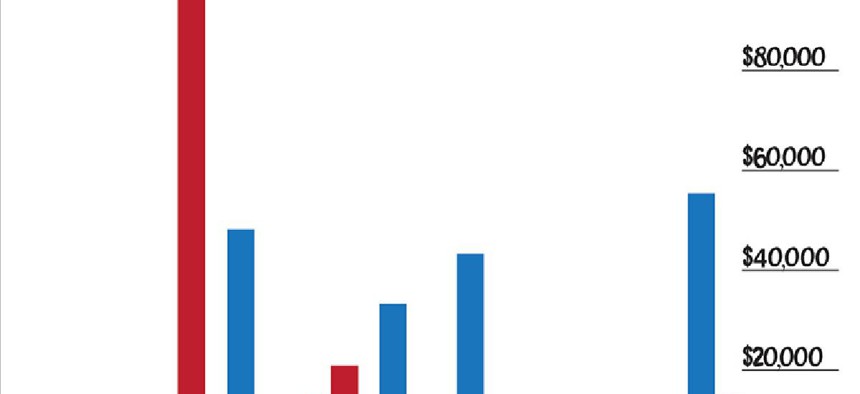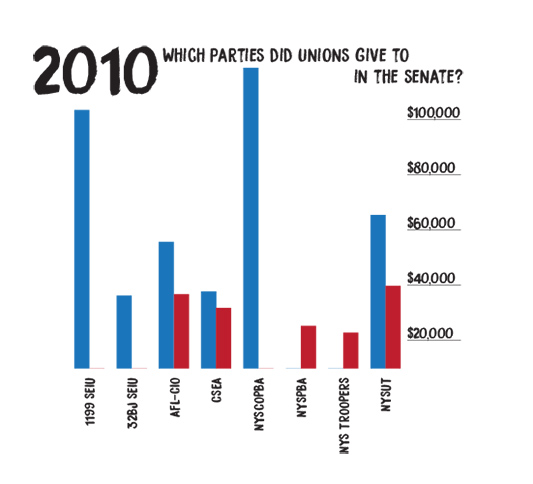 Click to enlarge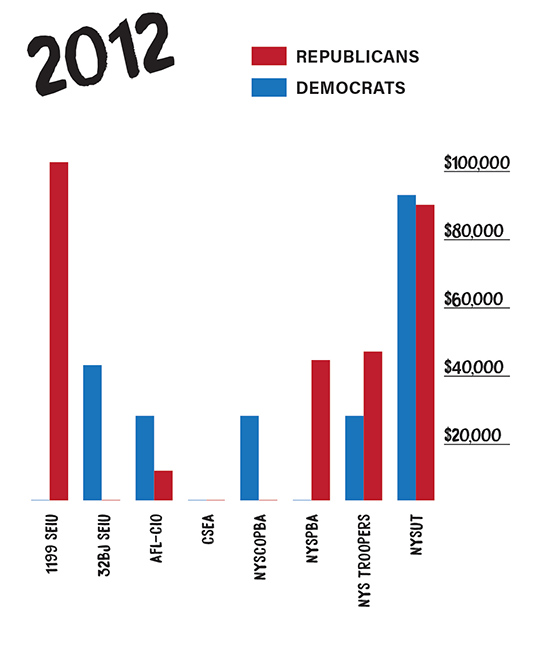 Click to enlarge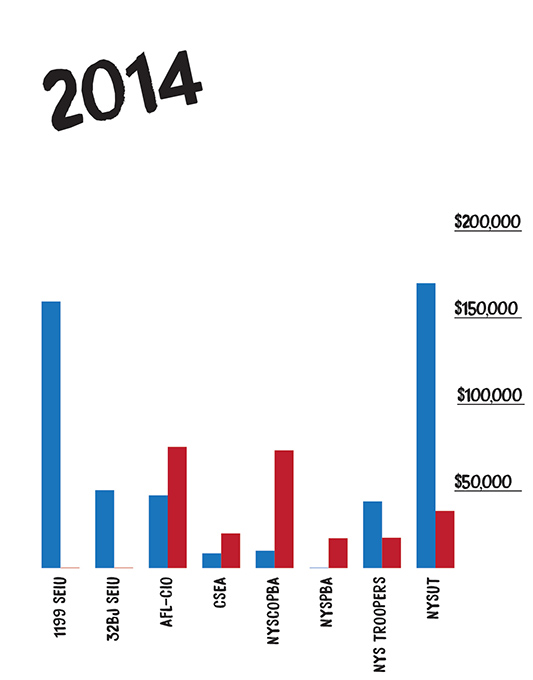 Click to enlarge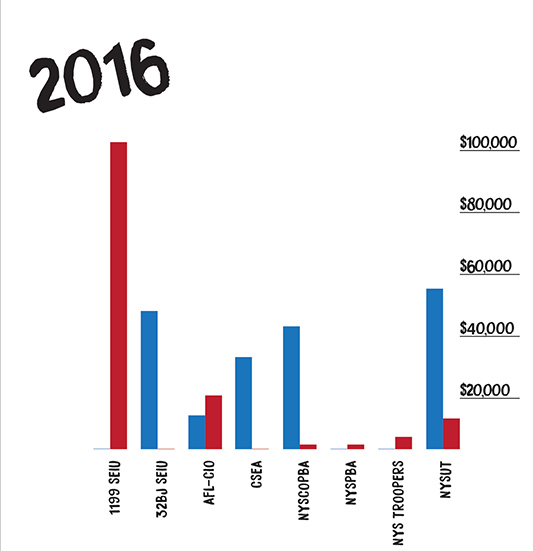 Click to enlarge
 Click to enlarge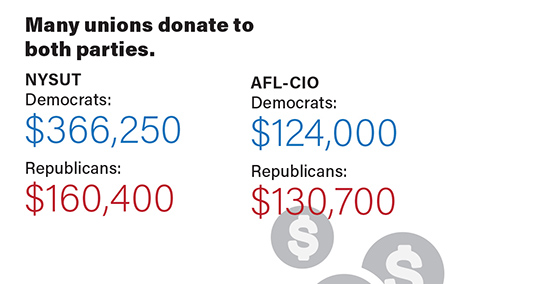 Click to enlarge
As they try to maintain control of the state Senate this November, Republicans won a key early battle when the influential 1199 SEIU shifted its support back to the GOP.
However, the powerful health care union's bet on the Senate Republicans is not the norm for a number of unions, which tend to contribute to both major parties each cycle. The party-blind giving in New York also differs from union contributions on the national level, which tend to go to Democrats whose policy positions more closely align with theirs.
"Unions in many ways are like other interest groups, because the money follows power and the unions, if they want to be successful in their advocacy, they have to be able to work with both Republicans and Democrats," Blair Horner, executive director of NYPIRG, said of New York labor groups. "Campaign contributions follow power. Now, that being said, some unions tend to be more ideological than others."
For example, the Communication Workers of America tends to be "more activist and liberal oriented," Horner said. The CWA has contributed $92,500 to Democrats since 2010, including $20,000 already this year, and nothing to Republicans. Conversely, the state Patrolmen's Benevolent Association contributed $75,225 to the GOP, while giving no money to Democrats.
As this year's races heat up, City & State took a look at state Board of Elections' January and July reports to see who gets contributions from some of the state's biggest unions during election years. (The analysis does not include any contributions by labor unions to individual candidates.)