Positive signs for New York's poorest, new report finds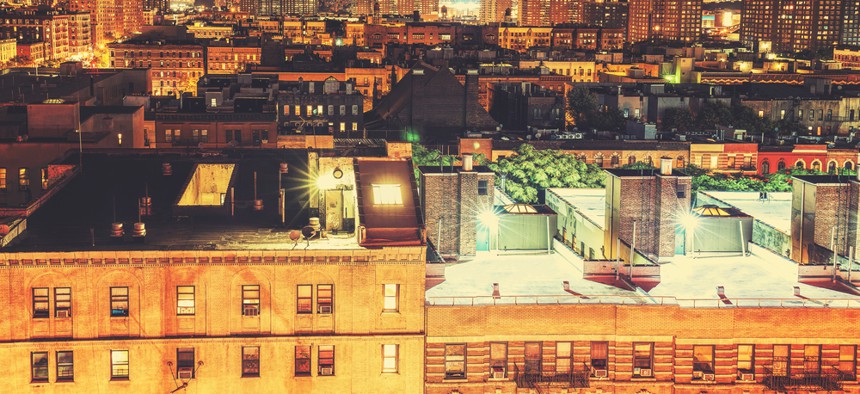 The expansion of health care and wage hikes adopted by lawmakers in Albany and New York City have been effective at making life easier for some low-income residents, according to the Community Service Society of New York's Policies Matter report, obtained exclusively by City & State.
Since 2014, the share of New Yorkers who experienced at least three indicators of hardship – which include trouble paying rent, affording food, obtaining sufficient medical care or paying for transportation – has declined by 16 percentage points to 34 percent.
Some economic gains were tied to the nation's recovery from the Great Recession: Since 2014 the city gained 292,000 jobs, according to federal statistics quoted in the study. But the authors argued city and state policies also contributed to improved quality of life for the poorest New Yorkers.
The anti-poverty nonprofit surveyed 1,717 New Yorkers last summer, 1,079 of whom were low-income. The most common hardship was that 31 percent of respondents said they or someone in their household had to cut back on buying school supplies and clothes, while one-quarter said they couldn't afford subway or bus fares.
Among the "near poor" with incomes between 100 and 200 percent of the federal poverty level – roughly $19,000 to $38,000 for a single parent with two children – the percentage facing hardships declined from 41 percent to 27 percent. And the share of low-income New Yorkers surveyed who have dealt with a job loss dipped to 17 percent in 2016, after hovering around 25 percent over the previous three years.
"What we attribute it to is the improving economy, to be sure, but also there were a whole slew of progressive measures that were implemented in New York state and the city during that time," said Nancy Rankin, the study's co-author and vice president for policy, research and advocacy at CSS. "And we think there's a real clear connection."
For example, wage boards appointed by Gov. Andrew Cuomo increased the hourly minimum wage for tipped workers to $7.50 and fast food workers to $10.50 last year. Fast food wages have since risen to $12 in New York City and the state minimum wage is scheduled to gradually reach $15 by the end of 2019. Because of the federal Affordable Care Act, the state built a health insurance marketplace for Medicaid, private plans and subsidized plans, which halved the number of uninsured New Yorkers, according to the report.
In New York City, the expansion of paid sick leave in 2014 reduced the number of workers losing pay or risking losing their jobs. Rent freezes passed by the New York City Rent Guidelines Board in 2015 and 2016 helped reduced the number of rent-stabilized tenants falling behind in their rents by 10 percentage points to 20 percent, the report said.
"It's important, especially now, to take note that these policies actually have an impact and help people," Rankin said. "They've actually led to a decline in hardships for those at the bottom of the ladder."
Rankin, who is also the founder of the annual Unheard Third survey which measures poverty, said there was still more to be done. Discussions of infrastructure investment on the federal and state level could open a pipeline to construction jobs, some of which could be set aside for disadvantaged New Yorkers. And CSS has campaigned to reduce the cost of MetroCards, soon expected to increase to $3, for poor New Yorkers.
"Despite these drops in hardships, low-income people are still suffering a great many hardships," Rankin said.
You can view the full report below: 
Policies Matter: Hardships Decline for Low-Income New Yorkers in 2016 by City & State NY on Scribd