Politics
'Revenge is coming': How everything fell apart between Andrew Cuomo and Bill de Blasio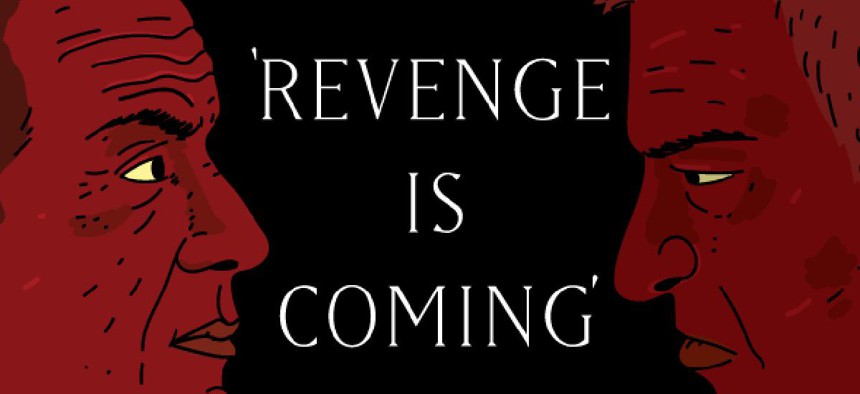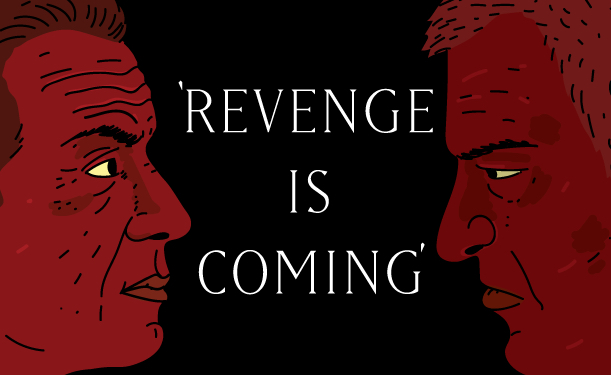 On the night of July 2, 2015, Gov. Andrew Cuomo made it clear to several fellow Democrats that he was about to get even.
Two days earlier, New York City Mayor Bill de Blasio had delivered a broadside against the governor. In an exclusive interview with NY1, de Blasio accused Cuomo of failing to support the city's agenda. The 2015 state legislative session had just come to an end, and the mayor had received a humiliating one-year extension of mayoral control of city schools. His predecessor, Michael Bloomberg, had most recently received a seven-year extension in 2009. Additionally, de Blasio's negotiated plan with the real estate industry to renew a critical tax break for developers known as 421-a had been shot down just weeks earlier by Cuomo, who claimed the mayor's proposal had "generated problems."
De Blasio was fed up with his setbacks in Albany, and he blamed them squarely on the governor. "What I found was, he engaged in his own sense of strategies, his own political machinations, and what we've often seen is, if someone disagrees with him openly, some kind of revenge or vendetta follows," de Blasio said of Cuomo. "In my many efforts to find some common ground, suspiciously, it seemed that every good idea got rejected or manipulated. I think he believes deeply in the transactional model, and I think he needs to transcend that model if he wants to be a more effective leader."
At first, Cuomo had offered very little reaction, issuing a brief statement through his communications director wishing the mayor well on his upcoming vacation. It was a reaction described by people close to the governor as basically "a shrug." Cuomo also downplayed de Blasio's remarks at his first public event that week, a book party for Daily News Editor-in-Chief Arthur Browne. The star-studded event drew not only Cuomo, but also New York City Police Commissioner Bill Bratton, Public Advocate Letitia James and Cardinal Timothy Dolan.
Cuomo initially avoided the media, entering through a side door at the Schomburg Center near 135th Street in Harlem. But once inside, all eyes were on Cuomo for a reaction to the mayor's attack. The governor worked the room, greeting friends and colleagues, shaking hands and making small talk. But according to those who were there, something else also happened, which was unusual and rather candid for Cuomo. Sources say as the governor leaned into some carefully selected attendees he quietly whispered the words, "Revenge is coming." A spokesperson for the governor denies this was ever actually said. But those who know Cuomo understand exactly what it meant. And anyone who has watched the governor over the last year and a half can attest to the fact that he has fulfilled that very promise.
When Cuomo finally emerged on the street outside that evening, he was low-key, even muted. "Everybody's entitled to their own comments and their own feelings, and I'll leave him to speak to his," Cuomo told a few reporters. "You know what, I've known Bill, the mayor, a long time. I consider him a friend. He says what he says, I say what I say, and I'll let him speak for himself. Look, everyone makes a determination about how they govern and how they choose to govern. He'll make his and I'll make mine. I choose to bring people together. I choose to seek compromise. I choose to seek coalitions. It has worked in New York."
The love-hate relationship between the governor and the mayor has been a source of political intrigue for years. Although the two men started out claiming what good friends they are, when the mayor publicly attacked the governor, things became toxic to the point of no return. And while it was unusual for the mayor to be so candid in his complaints about the governor, a member of his own party, he did not do so unprovoked. This article traces the origins of this hostility and highlights the key clashes, snubs and perceived personal slights that got the two leaders to this point. The narrative has been culled together from numerous conversations with individuals close to both men, casual observers and other sources with firsthand knowledge of what has come to be known in New York simply as "The Feud." Many of these events I covered as the statehouse reporter for Spectrum News NY1. While others have written about the feud, few have laid it all out in a chronological timeline quite like this. This story spans late 2013 through June 2015, when the wheels came off once and for all with the mayor's public tongue-lashing.
Today, there is no getting around that de Blasio and Cuomo will rarely pass up an opportunity to take a shot at one another. Whether it's as serious as the city's ongoing homeless crisis, or as picayune as the fate of a one-antlered deer, there is no limit to the lengths these two will go to outdo one another. In some cases, programs or policies simply got blocked because of the two officials' one-upmanship. While there is certainly comedy and entertainment value in some of the petty squabbles, there have also been moments when it has potentially deprived the residents of New York City and New York state needed resources.
Sources say as the governor leaned into some carefully selected attendees he quietly whispered the words, "Revenge is coming." 
The roots of the feud go back to before Bill de Blasio was elected mayor in 2013. Things got off on the wrong foot when de Blasio kept insisting on taxing the wealthy to pay for universal pre-kindergarten, his signature campaign promise. Cuomo called the mayor before the election and assured him that he would deliver the money through the state budget or some other funding mechanism. Whatever the mayor needed from the state, Cuomo said he would secure it to help de Blasio fulfill his commitment to his supporters. The catch? De Blasio merely had to stop saying the word "tax."
Cuomo was headed into re-election mode and he didn't need a liberal New York City mayor – already unpopular in the coveted suburbs – blowing up his spot. Cuomo was hoping to win over not just progressives from the five boroughs, but moderates who make up the city's suburbs. In fact, Cuomo was eager to reel in Republicans and portions of the upstate electorate where Democrats usually fall short. The last thing Cuomo needed the conversation to be in 2014, when the gubernatorial election would be held, was anything resembling a new tax – particularly if there was a perception that it would be imposed on everyone in the state to pay for yet another benefit for the people of New York City. Cuomo could not allow that. He wanted the conversation to be about cutting taxes. The fact that the mayor didn't seem to understand that made Andrew Cuomo seethe.
A little more than a week after de Blasio was sworn in, he made his first official trip to Albany as mayor to hear the governor deliver his 2014 State of the State address. Cuomo surprised the audience by announcing that he would initiate a program of universal pre-kindergarten, or UPK, only it would not be limited to the city. Instead, state funds would be made available to municipalities throughout the state to set up individual programs. The governor was short on specifics, but two weeks later in his budget address Cuomo detailed his funding plan for universal pre-K: $1.5 billion over five years. The mayor would get his money.
Only that wasn't quite good enough for de Blasio, who continued to bang the drum for a tax. Speaking to reporters from City Hall that same day, de Blasio explained why he disagreed with Cuomo's plan. "The people in the city have given me a mission," the mayor said, according to The New York Times. The governor's plan was "encouraging," he continued, but it was still "different than what we intend to do." Establishing universal pre-K, the mayor said, was the "No. 1 proposal I put forward in an election that I won with 73 percent of the vote. I think the jury is in." The mayor strongly believed that the only way to make sure the funding was permanent was through a dedicated tax on those earning more than $500,000 per year to fully fund pre-K for roughly 50,000 New York City children.
In Albany, the mayor might have had two Democratic allies for advancing his agenda: Cuomo and Assembly Speaker Sheldon Silver. In December 2013, de Blasio had tapped Dean Fuleihan to head the city's Office of Management and Budget. Fuleihan had previously worked at the state Capitol for 33 years, 16 of those for Silver as the secretary of the powerful Ways and Means Committee. Not only did Fuleihan possess the kind of progressive credentials the mayor had been seeking in a candidate to fill the position, but Fuleihan also knew his way around Albany, which, by design, needs to sign off on some of the city's biggest initiatives.
With the exception of the property tax, the city is powerless to raise taxes in order to generate revenue. As a result, the road to all tax increases must go through Albany and the state Legislature. The city is a creature of the state, meaning that Albany has far more power over the city than mayors often like to acknowledge. Albany technically has the power to govern the city, and arguably did so with strict oversight of municipal spending set up through the Financial Control Board after the state bailout in 1975 when the city suffered a major fiscal crisis. The board finally ceded control in 1986, but that period of time was a reminder that the city needs mother-may-I permission from Albany on just about everything.
This has historically created tensions between mayors and governors. In 1991, Mayor David Dinkins had to fight Gov. Mario Cuomo, a fellow Democrat, to get dedicated taxes allowing the hiring of more police officers. It was a seminal moment that ushered in historic drops in crime that continue to this day, but Dinkins' original proposal for a payroll tax was blocked by state Senate Republicans in favor of funding through an income tax hike. In 1999, Albany eliminated a commuter tax after suburban lawmakers revolted. It was a tax the city had come to rely on, but the state Legislature charged ahead. Despite the objections of Mayor Rudy Giuliani, Gov. George Pataki, a fellow Republican, eagerly signed the repeal. And in 2008, Mayor Michael Bloomberg, after lavishing campaign funds on state Senate Republicans, still failed to get his coveted congestion pricing plan for New York City to help reduce emissions and limit vehicular traffic in Manhattan. The resignation of Gov. Eliot Spitzer had left Silver as "the most powerful man in Albany," and he pulled the plug on congestion pricing by refusing to even hold a vote.
In the UPK standoff between Cuomo and de Blasio, Silver played his cards close to the vest throughout the early part of 2014. Silver was known for his distinct ability to say very little about what his intentions were or where a final deal would end up. In this case, he was walking a fine line between what the mayor wanted to fully fund pre-K and what the governor had proposed. De Blasio was newly elected and popular with the Democratic base, which Silver understood. On the flip side, Silver also needed to work much more closely with Cuomo over time to accomplish the goals of his Democratic conference.
Given the increasingly thorny landscape between the mayor and the governor, Silver was uniquely positioned to broker a truce. Silver picked up the phone and called his old hand Fuleihan with a message which basically boiled down to, "Tell your friend the mayor to learn how to declare victory and call it a day. We are going to give him the money." But the mayor remained undeterred. He continued pressing for a tax even though the message from the Assembly speaker was unmistakable: It wasn't going to happen.
At the time, Cuomo was quite fond of telling reporters what close friends he and de Blasio were. When President Bill Clinton tapped Cuomo as U.S. Secretary of Housing and Urban Development, Cuomo appointed de Blasio as his HUD representative for New York and New Jersey. De Blasio had previously been in charge of the Clinton-Gore New York political operation. The new position meant he worked for Cuomo, and that dynamic never seemed to change, at least as far as Cuomo was concerned.
Silver picked up the phone and called his old hand Fuleihan with a message which basically boiled down to, "Tell your friend the mayor to learn how to declare victory and call it a day."
In several instances during late 2013 and early 2014, Cuomo would describe not only how far back the two men went back, which was more than 20 years, but also what a strong personal relationship they'd had over that period. It's tough to verify whether this is true. The two men certainly knew each other, worked together in numerous situations, and clearly traveled in the same New York/Democratic/Clinton circles, but it does not appear they spent much time together on a personal level. They were both busy during that two-decade period starting families and worrying about their paths to winning elected office in the crowded field of Democratic politics.
Still, as late as January 2014 when the mayor traveled again to Albany, this time to testify before the legislative state budget hearings, he and Cuomo were still talking about one another as old buddies who might have played lacrosse together at some posh Connecticut boarding school. At a joint press conference in the Red Room on the second floor of the state Capitol that day, the two sat side by side.
De Blasio told the room that only sometimes he and the governor disagree – the subtext being that the press is making far too much of the simmering tensions between the two men.
Cuomo agreed. "We use the word 'friend' in politics often and sometimes casually," he said, "but the new mayor of New York truly is a friend in the deepest sense of the word."

New York City Mayor Bill de Blasio and former Assembly Speaker Sheldon Silver during an event promoting the city's new universal pre-K program, a major campaign promise for de Blasio. (Rob Bennett/Office of the Mayor)
At the state Capitol, sometimes legislation can take the most circuitous route to passage. Or a bill simply dies because of some backroom deal. Policies that get approved often come equipped with a "sunset provision," which gives Albany politicians the power to keep it alive or kill it every few years. In short, Albany is a strange, strange place that many politicians, including prestigious New York City mayors, have had difficulty navigating. There are a lot of moving parts, and not everyone can easily understand its quirks and rhythms. Albany can be very frustrating.
That's particularly true if you want something, because with the transactional nature of Albany, inevitably someone is going to want something from you in return. Mayors who often come into office with high hopes and a robust agenda quickly learn that much of what they want and need will eventually have to go through Albany. Moreover, a mayor's agenda is not necessarily a priority at the state Capitol – especially when there is divided government, which has been the case through most of the Capitol's modern history. Republicans have controlled the Senate; Democrats, the Assembly. Governors are forced to grapple with competing interests. Some battles they can fight, on others they hold their fire. The governor has his own set of priorities to contend with.
De Blasio came charging into office with a firm set of principles and ideals about doing all he could to fight income inequality. That began with early childhood education for all, a laudable goal. But assuming it would get done his way and on his terms set him up for disappointment. Albany rarely delivers a final product that resembles the original proposal, especially if the person making the proposal doesn't have a vote and cannot sign the bill himself.
It was in February 2014 when it became clear, once and for all, that a tax for universal pre-K was dead and buried. Senate Republican Conference Leader Dean Skelos was asked whether he would allow such a bill to come to the Senate floor, and he simply said, "no."  Asked to explain, Skelos went a step further saying, "I think the governor has clearly indicated that you don't have to raise taxes in New York City, this isn't just a home rule issue."
What made the blow that much more devastating was that Skelos' comments came on Feb. 10, the same day de Blasio was delivering his State of the City address. In that speech, the first of his tenure, de Blasio also called for a higher minimum wage, arguing that New York City should be able to set its own wage. Such a proposal would need approval from Albany, but a day later Cuomo shot down the idea in a radio interview, saying it could set up a "chaotic situation."
De Blasio remained committed to not only securing universal pre-K money, but the methodology he supported to achieve it. Later that week he said his supporters "can't accept the notion that New York City will be treated like a colony that doesn't even get to decide its own future."
As de Blasio held a rally for pre-K nearby, Cuomo was the surprise keynote speaker at a competing charter school rally on the steps of the Capitol in March 2014. (Darren McGee/Office of the Governor)
As the budget process progressed through early 2014, yet another rift was opening up between the Cuomo and de Blasio. The mayor was highly critical of charter schools, aligning him with other Democrats who take buckets of money from teachers unions. Cuomo is the exception in this case. He is aligned with Republicans when it comes to charter schools in New York City, who favor expanding them.
On a freezing cold Tuesday in March, this divide opened up into public view. Still clinging to the idea of a dedicated tax to fund pre-K, de Blasio planned a rally in Albany to show support for his plan. That rally was set for March 4, but for some reason, it was relegated to the dank Washington Avenue Armory, several blocks west of the state Capitol. Meanwhile, Success Academy Charter Schools decided to hold its own rally the same day, only they got the prime spot – Albany's gilded outdoor steps in the front of the state Capitol.
The night before the the two rallies, Cuomo had unexpectedly shown up at a birthday party for me, Nick Reisman of Time Warner Cable News and Ken Lovett of the Daily News. Our birthdays are all in early March and every year we hold an informal gathering at a bar in Albany to celebrate. Cuomo was at the Capitol chatting with Melissa DeRosa, a top aide. As DeRosa was explaining that she was headed down to our party at City Beer Hall, Cuomo said, "OK, just let me get my coat."
Unaware that Cuomo was coming, I noticed members of the governor's security detail show up at the bar and stand by the entrance. When Cuomo himself arrived, he made his way straight to the bar. I greeted him there and he ordered a vodka on the rocks. He insisted on paying for his own drink and politely declined my offer to do a shot of Jameson. We chatted for a few minutes, mostly about former Gov. David Paterson. Cuomo told me that he thought the Saturday Night Live spoof of Paterson had bothered the former governor on some level. After sharing a couple drinks and taking a group photo, Cuomo turned to us and said, "Now I gotta go to work." He greeted all the other patrons at the bar, mostly teachers and education advocates in town for a lobby day the following day at the Capitol. Little did they know their lobbying would be overshadowed by the charter school rally. And little did we know the governor was planning to attend that rally while his "close friend" the mayor would be holding a much smaller rally. Cuomo never said a word to us about what he was planning the next day.
In the morning, students and parents arrived by the busload for the midday charter school rally in numbers that dwarfed the mayor's event. And in a surprise move, Cuomo was the charter school rally's keynote speaker. "Education is not about the districts and not about the pensions and not about the unions and not about the lobbyists and not about the PR firms," the governor told the boisterous crowd. "Education is about the students, and the students come first."
The mayor had been outplayed. Just days earlier he had halted the approval of three charter schools to co-locate in public school facilities. Those co-locations had already been greenlighted by the Bloomberg administration. Cuomo's support for charters had not been widely known, and when he showed up at the Capitol steps rally it had been kept hidden from the public and press. The optics were unmistakable: Albany was Cuomo's city, not de Blasio's. And it would be Cuomo who called the tune at the state Capitol when it came to legislation.
A week later, both the Senate and the Assembly were preparing their one-house budget resolutions, which lay out their respective budget priorities. Rarely if ever do those priorities match up perfectly, and this particular year the two houses were far apart. The Senate resolution was supposed to be voted on early in the week, but Cuomo got deeply involved in crafting it and the result was a delay of several days. The coalition governing the Senate, led by Skelos and Independent Democratic Conference Leader Jeff Klein, was already tenuous. Add Cuomo to the mix and things got markedly more complicated. Cuomo wanted the one-house resolution to include protections for charter schools. That week, he identified charter schools during a radio interview on "The Capitol Pressroom" as the most contentious issue in the budget, as opposed to universal pre-K.
The Senate one-house budget resolution wasn't voted on until Friday, a full day after lawmakers were supposed to have headed home to their districts. It wound up including, at the governor's behest, guarantees of co-locations for charter schools that had been approved before de Blasio took office. That included the three approved by Bloomberg that de Blasio had rejected earlier that month. It was a direct smack at the mayor, and yet another reminder who had the power in Albany. Even Silver, not usually one to openly criticize the governor, said of the Senate one-house resolution, "It's shocking to me that they would get into that level of detail."
Negotiations in Albany were tense in the final days before a state budget agreement was reached. Behind the scenes there was a real push and pull between Cuomo and City Hall, which had Silver and Klein fighting for their interests in closed-door negotiations. The final $138 billion budget took shape late on Friday night, March 28, clearing the way for a vote the following week just before the April 1 deadline.
The budget contained $300 million to establish universal pre-K in New York City, plus another $40 million for programs elsewhere in the state. De Blasio had gotten much of what he wanted, even if it didn't look exactly how he had envisioned it. But the budget also included new protections for charter schools. Specifically, it took away the mayor's ability to charge rent to charters that co-locate in public school facilities, an idea the mayor had championed. The transactional nature of Albany was on full display. Cuomo was able to force Silver to accept his changes on charters in exchange for the pre-K money. Klein also strongly advocated for the pre-K funding, but Klein aligned himself with Cuomo on the charter issue. The final product looked a lot like just about everything that gets final approval in Albany after a long, contentious negotiation with divided government: a document that kind of makes everyone a little angry.
The Assembly wrapped up its voting about 45 minutes before midnight on April 1, just barely delivering an on-time budget. It was the fourth consecutive on-time budget in New York, the first time that had happened since the days of Gov. Nelson Rockefeller. Cuomo considered the chronically late budgets a symbol of Albany's dysfunction, and for the most part he has delivered on his promise to restore on-time budgets – although it was technically late by several hours in 2016.
About a month after the 2014-2015 budget passed the Legislature, de Blasio was back in Albany calling for a property tax cut for New York City homeowners affected by Superstorm Sandy. This time, the mayor and governor were in agreement, and spoke from the same table during an open press event. But when it came time to hold a Q&A with reporters, the two leaders opted to hold separate press availabilities. And while reporters were waiting for the mayor, Cuomo decided to hold his first while the press corps was still waiting for de Blasio to come out. It put reporters in the untenable position of choosing which press availability to cover. The governor insisted he couldn't wait for the often tardy mayor to start, since he had an event in New York City, which was not listed on his public schedule. It was a sign that all was not well between the two men, even though they again publicly stated their respective and signature loyalty pledge to one another.
"Bill and I met, we were just starting out, just having babies," Cuomo said. "They're going to college, so it's been a whole lifetime together."
(Spencer Platt/Getty Images)
In May 2014, Cuomo was busy trying to shore up support for his re-election bid, something that came to a head during a raucous convention for the Working Families Party at the Desmond Hotel in Albany. On the night of Saturday, May 31, members of the WFP were expected to endorse a candidate for governor. All afternoon, aides to de Blasio were behind closed doors counting votes for the governor. But the party faithful wanted to nominate Fordham Law School Associate Professor Zephyr Teachout, a political newcomer, to challenge Cuomo from the left.
Cuomo was considered by some of the left wing of the Democratic Party, and particularly members of the WFP, to be too conservative. It wasn't just his cozy relationship with state Senate Republicans but also his failure to adopt progressive priorities, like a significant increase in the minimum wage and tax increases for wealthy individuals.
Cuomo reached out to de Blasio to help secure the WFP nomination over Teachout. The effort to assist Cuomo did not go smoothly. De Blasio and his aides twisted arms behind closed doors. Only the mayor had the credibility of a true progressive among the WFP faithful. Cuomo did not. From day one as mayor, people questioned de Blasio's ability to remove snow after a blizzard and keep the city's homeless problem in check, but no one questioned his progressive bonafides. De Blasio was the real deal when it came to issues like income inequality. So, he had currency within the WFP that the governor did not. De Blasio worked into the night, finally telling the governor that he needed to make an impassioned plea to the crowd for why he deserved their support.
As one Cuomo insider said regarding Teachout, "They created a monster they could not control."
The governor addressed the crowd via video message, which many described as a "hostage video." Cuomo looked unnerved as he made pledges some already knew he had no intention of delivering. But they needed to be said if party leaders were going to cut a backroom deal and throw their support to Cuomo, which is precisely what happened. The governor promised to help deliver a higher minimum wage, support campaign finance reform and a handful of other progressive wish list items. He also promised, for the first time, to actively campaign for a Democratic state Senate. After the hostage video, Cuomo addressed the crowd again, this time by telephone. People watching this unfold calculated that he couldn't bear to make an appearance in person, so he kept his promises at arm's length through video message and over the phone. As the night grew louder and more heated, Cuomo and de Blasio managed to convince the key union leaders who backed the party financially to grant Cuomo the WFP endorsement. Enough votes were secured and Cuomo prevailed over Teachout. But things were far from settled on the left, as Cuomo would learn in a just a few short days.
Two weeks later on June 13, Teachout announced that she would run against Cuomo in the Democratic primary. She cited the warm reception she received at the WFP convention, and positioned her candidacy as one that could tap into the disenchantment with Cuomo. Officially, the WFP supported Cuomo, issuing a terse statement instructing New Yorkers to vote for the governor on the WFP line. But there were signs that Teachout was receiving unofficial support from the WFP party faithful. From Cuomo's perspective, while he had gotten the WFP line he sought, he did not get a clear field. He had a costly primary despite his promises to work with the WFP to help elect a Democratic state Senate. He felt betrayed. Facing the same candidate whom he had been assured would not get support on the left only made it worse. As one Cuomo insider said regarding Teachout, "They created a monster they could not control." The same insider also downplayed de Blasio throwing Cuomo a lifeline at the convention, arguing that it was just as important to the mayor to make sure the WFP lived on as a party. The best way to do that was to have the party endorse Cuomo, who would be sure to get the WFP the 50,000 votes needed to stay on the ballot for another four years.
Cuomo fought back as hard as he could, with the campaign even bringing an unsuccessful legal challenge against Teachout based on a residency requirement. The governor also sought to undercut her candidacy by skipping debates. And in a final snub, Cuomo ignored Teachout and her running mate Tim Wu at a Labor Day parade just days before the September primary. The two insurgent candidates tried to shake Cuomo's hand, but he managed to avoid a face-to-face confrontation.
As Cuomo fought his battles on the campaign trail, left-leaning groups including the WFP were gearing up to help deliver a Democratic-controlled state Senate. Aides to de Blasio were active in raising money and providing support to Democrats in key races in the Hudson Valley and on Long Island. One Hudson Valley race, pitting Democrat Justin Wagner against Terrence Murphy, became a headache for de Blasio two years later. A criminal probe was opened over money the mayor helped deliver to Wagner and other candidates through donations to the Putnam County Democratic Committee, a possible violation of election law.
Emails at the time showed that de Blasio's team was very involved in trying to help Democratic candidates but didn't always get much response from Joe Percoco, a longtime Cuomo associate who was running his 2014 campaign operation. The executive director of the state's Democratic Party, Basil Smikle, told The New York Times in May 2016 that the "coordinated effort became divided" after "internal strategic and operational disagreements." In other words, the mayor's team didn't get much help from Cuomo, even though they participated or were at least copied on some early planning memos.
Simultaneously, the mayor was working hard to bring the breakaway IDC into the fold to pave the way for a reconciled Democratic majority in the state Senate. In late June 2014, Klein announced that he was effectively ending the IDC's power sharing arrangement with state Senate Republicans. This drew praise from both the mayor and the governor. The move was not official, however, since the next session did not begin until January 2015, which would have been the earliest new rules governing the Senate could've be adopted. But the message to the public was one of reconciliation. The labor unions were happy, and the mayor and the governor appeared to be working together on this front. About a week later, de Blasio announced that he would be supporting both Klein and state Sen. Tony Avella, the two IDC members who had significant primary challenges. Klein was facing former New York Attorney General Oliver Koppell, and Avella had a challenge from former New York City Comptroller John Liu.
In the end, none of it mattered. Cuomo safely won re-election and so did all members of the IDC. De Blasio had even endorsed Cuomo's new running mate, Kathy Hochul, in early September after accusations were made that she was "anti-immigrant" for not supporting driver's licenses for undocumented immigrants. But the mayor's favor to the governor appears never to have been repaid.
De Blasio helped shield Cuomo once again just days before the 2014 election when Cuomo made a joint appearance with New Jersey Gov. Chris Christie to announce a bi-state mandatory quarantine policy for travelers who may have been exposed to the Ebola virus in West Africa.
The mass hysteria over Ebola erupted when a doctor who had been treating people infected with the disease overseas contracted the virus himself. Dr. Craig Spencer had already spent some time walking around the city and eating in local restaurants, which led to unease among fellow New Yorkers that they were at risk of contracting Ebola. Cuomo announced a new mandatory quarantine policy on Oct. 24, just a day after he and de Blasio had urged New Yorkers to remain calm. It was the third national security-related joint appearance Cuomo held that fall with Christie, his Republican ally. Moreover, Cuomo did not bother to give de Blasio a heads-up on the new policy announcement. But instead of getting hurt or offended, de Blasio agreed to appear with Cuomo at a hastily called news conference at Cuomo's Third Avenue office Sunday night, Oct. 26. It was widely reported at the time that de Blasio had selflessly given Cuomo cover for what was clearly a shoot first, ask questions later moment. That favor by the mayor too, appears to have disappeared into the ether, never to be returned by the governor. 
Things cooled off a bit after the election. De Blasio was focused on running the city, and Cuomo was keeping a low profile. Cuomo's father, former Gov. Mario Cuomo, was very ill. He passed away on New Year's Day in 2015, the day Andrew Cuomo was sworn in for his second term. The elder Cuomo's death delayed the start of the legislative session in Albany, with the governor waiting until late in January to deliver a combined State of the State and budget address. Normally, they are two separate speeches with the State of the State coming the first week in January and the budget message later in the month.
As the 2015 legislative budget hearings got underway, the mayor made his annual trip to Albany to testify in late February. Perhaps the biggest takeaway from de Blasio's testimony was his call for a permanent extension of mayoral control over city schools. Mayoral control began under Bloomberg, and by most accounts has been successful. At the very least, it holds the mayor of New York directly accountable for the success of the public school system. Mayoral control was up for renewal in June 2015, and de Blasio asked the unthinkable of Albany lawmakers: take out the "sunset provision" and just make it permanent once and for all.
It wasn't quite met with laughter, but it might as well have been. Cuomo and the state Senate Republicans had other plans. As de Blasio was making his case to the Legislature, Cuomo held a public cabinet meeting in Albany where he threw cold water on the mayor's idea, arguing that mayoral control is still an experiment and should be extended but not granted permanent status. "I think it's doing well enough to extend it for three years," Cuomo said. Asked about the timing of his meeting and whether or not it was intentionally held to steal the spotlight away from the mayor, Cuomo said, "Only a really twisted mind would come up with that one."
The two men later met privately, but when de Blasio was asked about his relationship with the governor, de Blasio was a little prickly. "I'm not interested in a discussion about personalities," he told reporters firmly. "I respect the governor. I have known him for 20 years. We have gotten a lot done together. We don't agree on everything. I think that has been pretty well established."
As the budget process moved into crunch time, the focus was less on mayoral control and more on education reforms the governor was seeking. New Assembly Speaker Carl Heastie made it clear in March that Assembly Democrats wanted to see a mayoral control extension that mirrored the seven years Bloomberg was granted. "We feel like Mayor de Blasio shouldn't be treated any differently than Mayor Bloomberg," Heastie said at a press conference before the Assembly passed its one-house budget resolution. "Mayor Bloomberg was given more than three years, so to provide the kind of stability the mayor wants to particularly turn around failing schools we feel that three years, more than three years is appropriate."
Mayoral control was not settled in the budget. Instead, it would be taken up a few weeks later at the end of session along with the rent stabilization laws and 421-a, both of which were also set to expire. However, yet another rift had opened up between the mayor and the governor. At issue were funds in the state budget earmarked for repairs at New York City Housing Authority public housing. The state was prepared to allocate $100 million, but Cuomo insisted that the state have oversight over how it gets spent, rather than a direct infusion of money into the city-run agency. Behind the scenes, the battle between the mayor and the governor was fierce and made whatever bad blood that existed between the two men markedly worse. Both leaders initially kept the battle out of public view. The chairman of the Assembly Housing Committee, Keith Wright, would only say at the time, "I think there was some back and forth between the mayor and the governor as to how the money should be injected into New York City."
The money that was ultimately allocated in the state budget included state oversight the governor had wanted. This was partially a favor to the Legislature, Assembly Democrats in particular. Assembly Democrats often find themselves at press conferences standing next to their City Council counterparts, who take all if not most of the credit for any funding announcement for a new park, community center or public housing, even if the state played an integral role. With the NYCHA funds, Assembly members would now get the credit for, say, a repaired roof at the Queensbridge Houses.
De Blasio was gracious about it publicly, even though the money had strings attached, and promised to match it with another $100 million in city funds. "We had asked the state for $300 million, which is a small amount considering the massive needs of NYCHA," he said. "We ended up with $100 million. $100 million is certainly better than nothing. We appreciate it."

Cuomo and de Blasio met in Chelsea in the wake of the September 2016 bombings. (Don Napoli/Office of the Governor)
After meeting the April 1 budget deadline, the state Legislature started to move again in May. Negotiations over a lengthy extension of mayoral control of schools had gone nowhere, with state Senate Republicans refusing to show their hand. Assembly Democrats decided to move ahead on the measure, a top priority for de Blasio. On May 18, they passed a three-year extension, which is what the governor had suggested earlier that year.
Asked why de Blasio had not received the same seven-year renewal his predecessor had, Heastie said, "Well, that's a good question. We're trying to negotiate this among other things. And he seems to be OK, so we are OK."
Sensing he wasn't going to get much better than three years, the mayor had privately acquiesced, telling the speaker to just pass it and move on. The assumption was that the state Senate would eventually just come on board since they had no alternative to mayoral control and most of the Senate Republicans do not hail from New York City anyway. But Republicans were still furious over de Blasio campaigning against their members during the 2014 election and had other plans. They told reporters on the day the Assembly voted for a three-year extension that they had not yet discussed the issue in a closed-door, members-only conference.
A little over a week later, it became clear that things were unraveling for the mayor's Albany agenda. Not only was mayoral control hanging in the balance, but rent stabilization laws affecting more than a million apartments in the city were set to expire in June, and no deal had yet been struck to extend them. Finally, the controversial tax abatement for developers known as 421-a was also set to expire. The latter wound up being one of the most contentious issues of all between the mayor and the governor.
In addition to universal pre-K, de Blasio had promised during the mayoral campaign to build more affordable housing. Private developers were only willing to do this with a tax incentive like 421-a on the books. Under the plan negotiated between the mayor and the Real Estate Board of New York, or REBNY, buildings with profitable luxury units would have a smaller share of affordable housing. Housing advocates and others criticized the deal as a giveaway to wealthy real estate developers, but others conceded that the deal, or something close to it, was the best the mayor would get. At this time, federal corruption cases against Silver and Skelos were beginning to take shape. Silver had been arrested earlier that year, and Skelos had just been put in handcuffs a few weeks earlier. Real estate interests were at the center of both cases, making Albany lawmakers reluctant to wheel and deal on much of anything, let alone something like 421-a, which would directly benefit the developers referenced in the two criminal complaints. That meant any deal to move the ball forward was quickly embraced by REBNY. And the mayor at least was willing to present a plan.
But the mayor's plan also included a new mansion tax, which Cuomo and the state Senate Republicans again considered a non-starter. Cuomo had also quietly done something else. He got together with the construction trades union and established that 421-a should include a prevailing wage provision for workers. This not only undercut the mayor's plan but created a whole new issue that would have to be negotiated: what that wage would be and where it would be applied.
"The mayor of the city of New York frustrated with Albany? Now there's a shocker," the governor said.
Sensing his Albany agenda was in peril, de Blasio took a trip up to Albany on May 27, just in time for a scheduled 11 a.m. meeting with Cuomo. The meeting was private, and when the mayor emerged roughly an hour later he seemed frustrated and annoyed. Albany lacked real leadership, de Blasio said. Asked specifically if he was referring to Cuomo, the mayor said, "I think we need his leadership. But I'm saying it to both him and to the Senate. We need action."
In response, a Cuomo administration official shot back, telling me, "Don't get me wrong, it was nice he showed up. But to appear in the Capitol a few days before the end of session with controversial and untested ideas that are opposed by significant groups such as the AFL-CIO is not how leaders get things done."
After several other meetings, the mayor told reporters as his day in Albany came to a close: "No commitments. I'm quite frustrated that issues of such great importance to millions of New Yorkers still have not been addressed."
The next day Cuomo visited a prison in Coxsackie, New York. When asked about the mayor's trip to Albany and the palpable frustration the mayor seemed to exhibit, Cuomo choked back laughter. "The mayor of the city of New York frustrated with Albany? Now there's a shocker," the governor said. "The Senate fundamentally disagrees with the mayor on a number of issues. And it's also a little late in the day to be starting a theoretical debate because there's only like, nine days left."
Not to be outdone, a spokesperson for the mayor shot back, "If 421-a is simply extended as is, as some are seeking up in Albany, there will be no prevailing wage construction jobs, far fewer building service workers making prevailing wage and no progress on affordable housing for tens of thousands in desperate need. That's an indefensible outcome."
While New York City mayors and New York state governors have often had differences on both policy and politics, rarely have those grievances been aired so publicly. But with the ubiquity of blogs and social media, any simmering feud can quickly blow up into something more destructive. Fifteen years ago, Cuomo or De Blasio might have had to wait and read what the other guy said about him in the morning paper. He then would have had time to think about how to respond, since it wouldn't be printed until the next day. Sure, they could go on TV and make the point sooner, but that would be unusually aggressive. In 2015, it was almost too easy to get your message out without taking a day to think about the consequences and cool off first. The current media landscape is a tinderbox for smoldering ash to quickly erupt into a fire. And in that transformed landscape, the feud between de Blasio and Cuomo was quickly spiraling out of control.
De Blasio aired his grievances over the handling of the 2015 legislative session with Errol Louis on NY1, in what would become a tipping point in the relationship between the governor and the mayor. (Spectrum News NY1)
After a few days when both the mayor and the governor went out of their way to use phrases like "common ground" to de-emphasize their stark differences, things flared right back up again over the exact same issues – and one seemingly new one.
With just a week to go before the end of the 2015 legislative session in Albany, Cuomo attended a press conference on the steps of the state Capitol with the uniformed police officer and firefighter unions that believed the mayor's plan to reform pension disability payments didn't go far enough. The City Council had already passed a bill consistent with what the mayor wanted, but gave some city workers benefits that were less than their counterparts in neighboring suburban departments.
"There is no justification to you being relegated to a second tier of benefits," Cuomo said at the rally. Shortly afterward, he did something he hadn't done in months – he took questions from the Albany press corps. There the governor reopened the rift with de Blasio over the mayor's plan to amend 421-a. "Nobody knew that the mayor was going to reach an agreement and propose it a couple of weeks ago," the governor said. "If you knew that, you knew that. I didn't know that. And then it became a reaction to the mayor's plan and the mayor's plan generated problems."
The legislative session was due to end the following week, but state leaders failed to reach agreements on any of the big-ticket items: extending rent protections to 2.5 million tenants, extending mayoral control of city schools and renewing 421-a. In fact, both 421-a and rent regulations had expired on June 15, the latter leaving all those rent regulated apartment dwellers unprotected. To call that "dereliction of duty" is probably being too kind to the democratically elected leadership of New York state.
The logjam was so intense that the governor and state Legislature extended the session another week in hopes of finding those elusive deals. On Tuesday, June 23, Cuomo and legislative leaders, looking absolutely exhausted, called an evening news conference to say that a framework deal on all the big issues had been reached. Rent regulations would be extended for four years. The 421-a exemption would be renewed, only if the construction trades and REBNY could agree on a prevailing wage requirement within six months. And mayoral control of city schools would be renewed, but only for one year – a slap in the face to de Blasio. The mayor would be forced to travel up to Albany the following year and make his case for another extension to state Senate Republicans. Not only would he have a short leash, he'd have to dance for his food. Perhaps the most candid comments of the night came from state Senate Majority Leader John Flanagan, who had only been on the job about a month. "At the end of the day, we all have an obligation to work together, seek negotiations and ultimately compromise," Flanagan said. "Because last time I checked, nobody ever gets everything they want, especially in government." It was the understatement of the 2015 session, and yet it pretty much said it all.
The next few days were unusually strange, even by Albany standards. Things got very quiet as staff from all levels of government worked behind the scenes to hammer out bill language that would eventually get printed then voted on by both houses. This was always the point at which deals agreed to at the highest levels could start to unravel once the details needed to be ironed out. Many who already felt trapped at the Capitol started to feel helpless that nothing would ever come to a final resolution. The day after the framework deal was announced a handful of reporters were called down to the governor's office for an off-the-record briefing on the session's conclusion.
Later that afternoon, a story popped up from Ken Lovett, the New York Daily News' Albany bureau chief. "After 18 months in office, Mayor de Blasio still is clueless in his dealings with Albany, a top Cuomo administration official said Wednesday," Lovett wrote. The article went on to quote the same "official" as saying, "You sit down there as mayor and you believe you're the captain of the ship, but really everything is subject to state law. You want to change the speed limit? You want to put in red light cameras? You need to flush a toilet? You need state law. And that's jarring."
The piece had numerous other quotes, including one that claimed what many were thinking but had not said aloud: that a one-year extension of mayoral control of schools will be seen as a "loss," and that the Assembly Democrats failed to support the mayor on this.
De Blasio's spokeswoman Karen Hinton told Lovett, "No comment because this doesn't merit one. And that's on the record."
What's unique about Albany is that when time bends at the Capitol and we all feel like we are in a suspended state, a camaraderie develops among those who feel imprisoned together, regardless of what side they might be on. That includes those from opposing political parties, and the so-called "flacks and hacks" – the politicians and staff members, and journalists who cover them.
That evening, a bunch of us had retired to City Beer Hall on Howard Street in Albany, which has a large outdoor space in the back. That's when a second story was about to go up on the web, this time in The Wall Street Journal. The story would quote a "senior City Hall official" who said legislators in Albany "have no agenda or no vision because the whole place is broken." The senior official went on to tell say, "You have two indicted former leaders and a Governor who is not very effective right now. They can't get anything done."
As soon as Cuomo's aides heard about this story, both DeRosa and press aide Dani Lever huddled together in the backyard to craft a response. There were frantic phone calls back and forth. Cuomo's entire mantra since taking office was built around "restoring functionality to Albany." Budgets would be negotiated fiercely, but they would be passed before the midnight deadline of April 1. Calling Albany "dysfunctional" was not something Cuomo was likely to tolerate. In the Cuomo administration's view, the mayor not getting his way on policy hardly meant that Albany wasn't functioning properly.
DeRosa and Lever sent along a quote from their own unnamed "Cuomo administration official," and it was included when the story posted: "What we're dealing with is a mayor who is universally acknowledged to be bumbling and incompetent."
The die had been cast. The mayor had come up virtually empty in the legislative session and he blamed the governor for his woes. Within days, he decided to go on NY1 and speak his mind. He gave Room 9 reporters at City Hall their own press conference on the same subject. The battle left the realm of anonymous quotes and landed with a thud out in the open. It was a strange place for the two men to be. As an aide to Cuomo put it, "the gloves came off" after the NY1 interview. "We thought it was crazy."
A day after the interview, City Hall reporters asked de Blasio administration officials what their plan was now that they had poked the bear. Their answer was that they were planning on enlisting natural allies such as City Council Speaker Melissa Mark-Viverito and Attorney General Eric Schneiderman, who had had their own differences with Cuomo. But aides to both the speaker and the attorney general made it very clear to the press that their leaders wanted nothing to do with this feud. One aide said, "I don't even wanted to be quoted on the record saying no comment when it comes to this."
That summer and beyond, the governor and mayor continued to fight on a number of issues. First, a breakout of Legionnaires' disease in the Bronx turned into a turf war between the two leaders over a response. They clashed repeatedly on homeless policy, an issue that continues to dog the mayor. As one veteran City Hall reporter put it, "Every time there was a New York political story, it automatically became a feud story."
Things reached new heights of absurdity in December 2016 with a shoving match over the fate of a wayward male deer who showed up in Harlem. The beast died in captivity, and both the Cuomo and de Blasio teams blamed each other. The governor pointed out that the deer had died "while in City possession," while the de Blasio administration, which wanted to "humanely" euthanize the animal, claimed the death occurred from stress "while waiting" for the state to come and transport the animal to an upstate forest. Ay yai yai. 
DeRosa and Lever had sent along a quote from their own unnamed "Cuomo administration official," and it was included when the story posted: "What we're dealing with is a mayor who is universally acknowledged to be bumbling and incompetent."
The governor's defenders point to a few key moments that illustrate Cuomo's initial approach to de Blasio during the mayor's 2013 campaign. They argue that the governor reached out in friendship. For example, about a week before the Democratic primary, Bloomberg gave what amounted to an exit interview with New York magazine and called de Blasio's campaign "racist" – a reference to de Blasio using his multiracial son Dante in a campaign ad. Cuomo was asked about Bloomberg's remarks on Sept. 8 in Buffalo, and the governor defended de Blasio and the ad.
"I don't know what was actually said or what the context was, but the comments that were reported clearly are out of line and have no place in our political discourse," Cuomo said, according to the State of Politics blog. "There are a lot of important issues that we should be talking about and addressing, especially in the City of New York. We have education issues, we have the stop-and-frisk issue, so there are plenty of substantive issues to be discussing without raising unnecessary and inflammatory topics."
Cuomo also praised the de Blasio family, reminding reporters that the future mayor used to work for him at HUD in Washington, D.C. "They are a beautiful family," he said. "Individually each of the members of his family are truly special people and I think he should be very proud of his family, and if I were Bill, I would be campaigning with my family the way that I campaign with my family. So that's the way I feel about the de Blasios."
Insiders say Cuomo's friendship went even further. On Wednesday, Sept. 11, the day after the 2013 Democratic primary, unofficial results showed de Blasio with 40.2 percent of the vote in a crowded Democratic field. Former New York City Comptroller Bill Thompson had the second highest percentage, with 26 percent. Thompson convened a meeting of top supporters including U.S. Rep. Charles Rangel, head of the United Federation of Teachers Michael Mulgrew, U.S. Rep. Hakeem Jeffries and Hazel Dukes of the NAACP. Thompson wanted to know if he had their support to challenge the results, since 40 percent of the vote is needed in order to avoid a runoff. If they went to court they might be able to get the de Blasio's vote total slightly below that 40 percent threshold. Overwhelmingly, the sentiment at that meeting was to go forward with a challenge.
Enter Cuomo, who reached out to Thompson personally and advised him against moving forward with a challenge. Thompson adhered to Cuomo's wishes, and Democrats joined together in a unity press conference on the steps of City Hall a few days later. Cuomo and Thompson continue to have a strong working relationship, with Cuomo having recently appointed Thompson as the head of the City University of New York board of trustees.
Yet those close to the mayor argue that Cuomo should be doing much more to support the city's agenda. They acknowledge that Albany can be tricky, which is why they rely on Cuomo to hold the line, especially with a divided government. The mayor believes the mandate he was elected on is one of equality for all New Yorkers, and the best way to level the playing field is with initiatives such as universal pre-K, strong support for state-funded institutions in the city and higher wages, which de Blasio supported long before Cuomo.
Because he was only given a one-year extension of mayoral control of New York City schools, de Blasio was forced to return to Albany in 2016 to again beg for an extension of mayoral control. (Demetrius Freeman/Mayoral Photography Office)
The feud between these two top Democrats is unique in its level of vitriol. De Blasio and Cuomo simply seem incapable of understanding one another's objectives. While the governor is determined to embrace pragmatism and realpolitik, the mayor considers his office a perch upon which he can fight for what he believes in. That fundamental difference in approach is what separates the two, and the results have sometimes had a detrimental effect on the city. The homelessness crisis appears to have worsened under de Blasio, for example. And while Cuomo has been very vocal in pointing that out, he hasn't done much to help release $2 billion in state funds for supportive housing and other homeless services that are available. While the money wouldn't solve the problem overnight, it would be hard to argue it won't help.
Another example is the protracted fight over 421-a. Although advocates would claim otherwise, many elected officials concede that without some kind of incentive the private sector will not build the middle class housing that the city desperately needs. Cuomo and state leaders let it expire without a viable alternative, even though the law had been on the books for roughly 40 years. It has become a source of tension between de Blasio and Cuomo, with both men using it to hammer one another.
There are sometimes questions about who is in charge, and that is a quality of life issue. For those who were in New York City for the 9/11 attacks or Superstorm Sandy, it's comforting to see leadership come together in a time of crisis. Yet the Chelsea bombing in September, which prompted separate and somewhat competing responses – Cuomo suggested it was terrorism, while de Blasio initially claimed it was some kind of accident – didn't exactly put people's fears at ease.
One thing is certain, however: There doesn't seem much of an appetite on either side to bury the hatchet and move forward. Attempts have been made to bring the two men together, sometimes through intermediaries, other times through direct talks, with all those efforts falling flat.
To understand their seemingly unbridgeable differences, one need look only at how they govern. Cuomo is a pragmatist, a dealmaker, a man who favors functionality over just about everything else, including, in many cases, a strict ideology. De Blasio is in many ways the exact opposite. He deeply believes in his causes, in his mission, his philosophy. He'd rather go down in flames than alter his beliefs. Sometimes even running the day to day of the city seems less important to the mayor than getting his message on inequality and justice across to the public. These two very distinct styles contrast in obvious ways, leaving little room for common ground or compromise. New Yorkers may be the ones who get shortchanged in this ongoing feud, but it's the main event in New York these days. What makes it interesting is that as de Blasio heads into his re-election bid this year and Cuomo follows suit a year later, no one knows where it will end up.
Zack Fink is the statehouse reporter at Spectrum News NY1.