Energy & Environment
Can New York become a pioneer in offshore wind?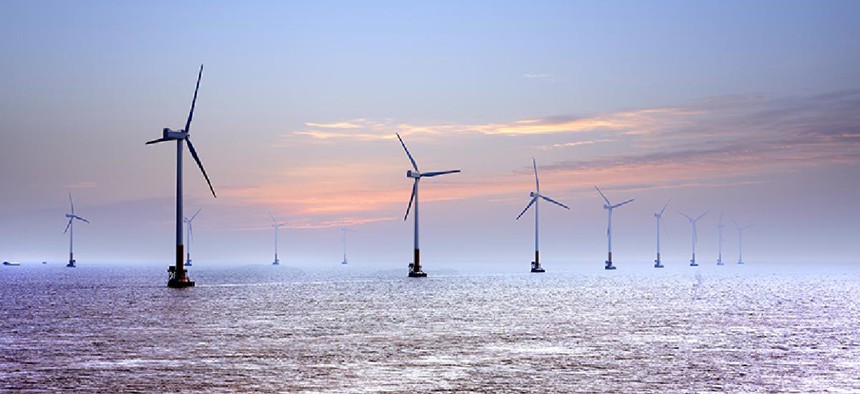 Many countries have been transitioning to more environmentally friendly sources of energy, but the U.S. continues to rely heavily on fossil fuels with only 10 percent of the total energy used coming from renewable sources. If there is hope that the U.S. will further develop its clean energy production capacity, New York could lead the way.
The Long Island Power Authority contracted with Deepwater Wind earlier this year to build the largest offshore wind farm in the country. The first part of the project, known as the South Fork wind farm, plans to put 15 wind turbines capable of producing around 90 megawatts of clean, renewable energy.
The best part? It will be located 30 miles off the coast of Montauk, far enough that it won't be visible from Long Island's beaches. Although, they may be able to be seen from the west coast of Martha's Vineyard in Massachusetts. The South Fork wind farm could be the first installment of Deepwater One, an offshore wind farm planned to one day have as many as 200 turbines.
RELATED: 25 Long Island influencers you need to know
The plan received support from a bipartisan coalition of Long Island politicians as well as Gov. Andrew Cuomo.
In a statement, Cuomo said, "This project will not only provide a new, reliable source of clean energy, but will also create high-paying jobs, continue our efforts to combat climate change and help preserve our environment for current and future generations of New Yorkers."
Assemblyman Steve Englebright of Long Island, a longtime advocate of renewable energy, was one of the politicians who supported the initiative. "Wind power is not viewed as something that is speculative," he said. "It's now clearly a very viable mode of generating electricity. It's been tested and proven. It's now ready for a large-scale implementation."
The South Fork wind farm could begin construction as early as 2019 and could be operational as early as 2022.