In subway announcement, Cuomo blames Con Ed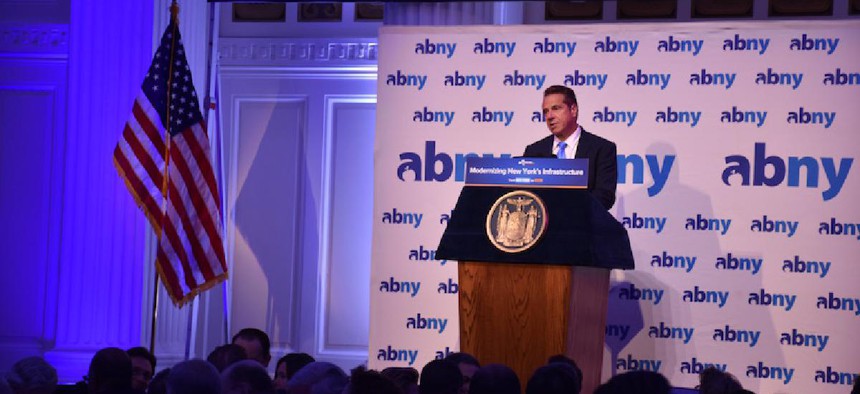 Gov. Andrew Cuomo made his latest pitches to the fix the New York City subways on Thursday morning, ordering the system's power provider to step up its game.
At a speech to VIPs at the Association for a Better New York's Power Breakfast, Cuomo took aim once again at Con Edison.
"Over the last 12 months, 32,000 delays because of power-related issues," he said. "The MTA doesn't control the power, Con Edison does. Con Edison has a duty to safely, prudently and effectively provide electricity that powers the subway system."
Cuomo ordered an investigation of the Con Edison infrastructure in the subway system in April, after a power failure in midtown Manhattan snagged morning commuters. Cuomo said that investigation continues, but the state-run Public Service Commission has already started directing the utility.
A letter sent Wednesday from PSC Chairman John Rhodes to Con Edison CEO John McAvoy said, "There are significant actions that Con Edison should be taking now" to improve reliability, including "comprehensive inspections of all electric equipment that serves the MTA system." The state will also require Con Edison to be able to get an emergency generator to any station and hook it up within 30 minutes of a power failure. 
John Samuelsen, president of the Transport Workers Union, said subway delays are caused by a number of factors, but power failures cause "massive chaos." Broken train doors can be fixed rather quickly, he said, but "if there's a loss of third rail power due to a Con Ed problem, it's a complete chaotic disaster rather than a blip."
A Con Edison press release in response to the PSC letter said the company has had "many productive discussion with the MTA" and that it has "established a dedicated project team of planners, engineers and power quality experts who are working full-time to identify opportunities to improve Con Edison's support of the region's mass transportation network."
Cuomo said that "most" of Con Edison's corrective action plan will be completed by the end of 2017, on "a very aggressive timeline," with violations triggering fines from the PSC.
The governor's speech included other fixes for the city's beleaguered subways, including an "adopt-a-station" program where private companies could pay for station maintenance. He also called on all New Yorkers to change their attitude to make it "our MTA."
"There has to be an air of civic engagement, investment in this system," he said.