Kingsbridge Armory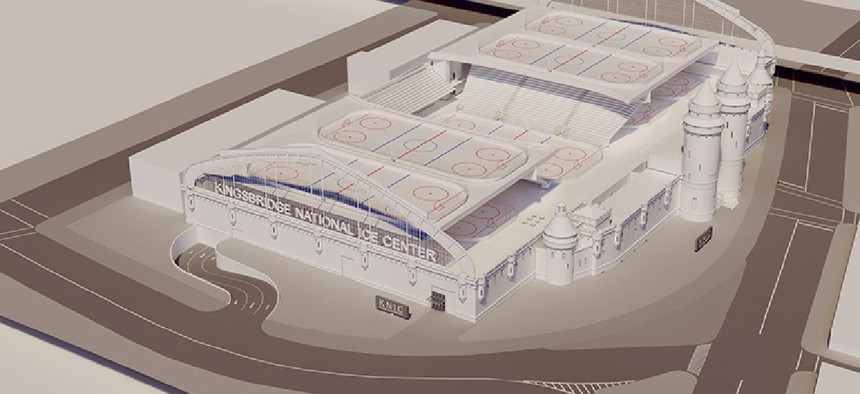 In 2013, New York City Mayor Michael Bloomberg announced that he and Bronx officials had reached a new agreement with former hockey player Mark Messier and development group KNIC Partners to repurpose the Kingsbridge Armory, a city-owned building that had stood abandoned for years. The complex, to be called the Kingsbridge National Ice Center, would have nine ice rinks and a 5,000-seat arena, and would create hundreds of permanent jobs as well as hundreds more temporary ones during construction.
However, Mayor Bill de Blasio stalled plans to develop the center, as the city's Economic Development Corp. required the development team to come up with $158 million for the first phase of the project, which is projected to cost $350 million in total. The de Blasio administration finally approved the lease in late May, pending a $108 million loan from the Empire State Development Corp., which has yet to approve the payment.
RELATED: 25 Bronx influencers you need to know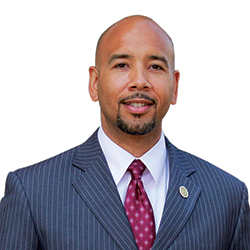 "A lot of the delay was coming out of the city," said Bronx Borough President Ruben Diaz Jr., who has overseen much of the planning for the Kingsbridge National Ice Center. He expressed optimism that after months of uncertainty, development may soon be underway. "To the mayor's credit and (Deputy Mayor) Alicia Glen's credit, we've all been moving forward. There have been productive conversations between the developer, the city, and the state."
In 2009, a proposal to build a mall in the old armory failed, in large part due to opposition by Diaz and other Bronx officials, and concerns that it would create low-paying jobs and competition for local businesses. Yet eight years have passed since that proposal failed, and the building remains empty. Nonetheless, Diaz believes the ice center will be built out in the near future, and will be a windfall to the community when it is, not only creating jobs but also drawing tourists.
"We're anticipating anywhere between 900,000 and 1.2 million visitors from beyond the Bronx, which would help stimulate the local economy in that western corridor of the Bronx," Diaz said. "It's unfortunate that it's taken us this long, but everything is in motion. I'm happy, I'm optimistic."