A short history of Staten Island's mayoral candidates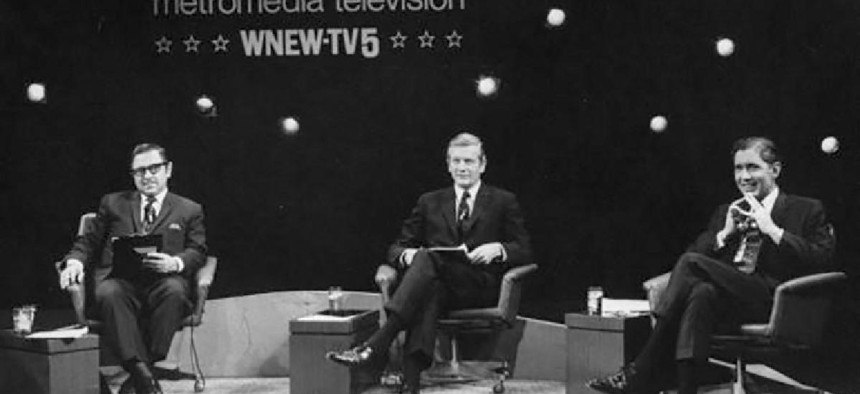 In spite of a few failed votes to change the fact, Staten Island has been a part of New York City since 1898. But the borough has never produced a mayor – and rarely even produced a candidate.
That's mainly a size issue, said Richard Flanagan, a political science professor at the College of Staten Island. The borough's population was so small until the Verrazano-Narrows Bridge opened in 1964 "that it didn't really register." Even now, the borough of 476,000 makes up just 6 percent of the city's population.
RELATED: The gloves come off: Nicole Malliotakis' fight for mayor begins
Who has run? Until this year, John Marchi had been the only one. Marchi "was the real deal," Flanagan said. "He was probably the most powerful politician of the 20th century on Staten Island," serving in the state Senate for 50 years. He ran for mayor in 1969, defeating the incumbent John Lindsay in the Republican primary. But Lindsay ran on the Liberal Party line in the general and beat Marchi in a three-way race. Marchi ran again in 1973, but finished a distant second to Democrat Abe Beame in a four-way race.
The 2017 race features lifelong Staten Islander Nicole Malliotakis, but also a recent transplant, Reform Party candidate Sal Albanese, who spent most of his life in Brooklyn.
Flanagan expects the candidate boom to continue, since most of the city's few Republican elected officials are from Staten Island. In particular, his eye is on City Councilman Joe Borelli, who "has (a) pretty prominent presence in party politics." Could we see a Mayor Malliotakis? "De Blasio is such a colossus," Flanagan said, "I just think it's an impossible task."