New York City Council
City Council speaker candidates want fewer debates and forums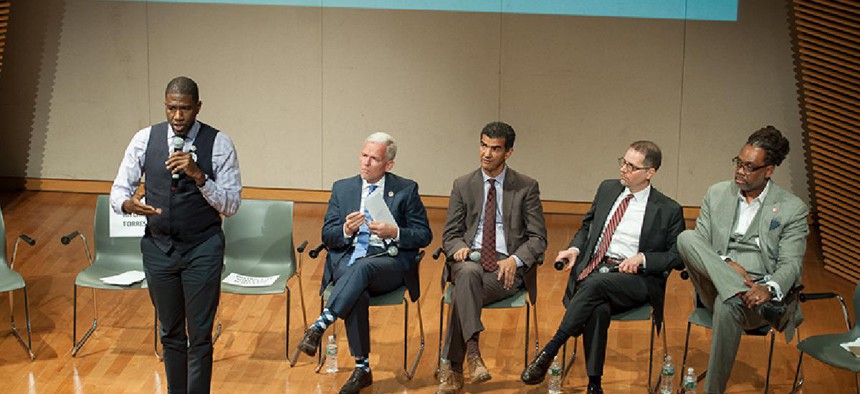 The candidates for New York City Council speaker are fed up with the number of forums and debates, and have even talked about mutually agreeing to limit their attendance at the events.
The eight candidates talked among themselves Wednesday night after recording a debate at the WNET television studio, which was co-hosted by City & State and "MetroFocus" and will air Tuesday and Wednesday next week. City & State overheard the candidates discussing whether to put out a joint statement limiting which forums they would attend. One candidate confirmed the conversation, but said they could not reach consensus on which events to skip.
The candidates have been invited to more than a dozen public forums in November alone. This week, a human services-focused forum scheduled for Monday was canceled after too few candidates said they would attend. And on Tuesday, the candidates who did not attend a criminal justice-focused forum were called out by the organizers, with Councilman Corey Johnson accused of lobbying others not to attend, which the five candidates in attendance denied.