Ruben Wills
What do corrupt state politicians buy when they steal public funds?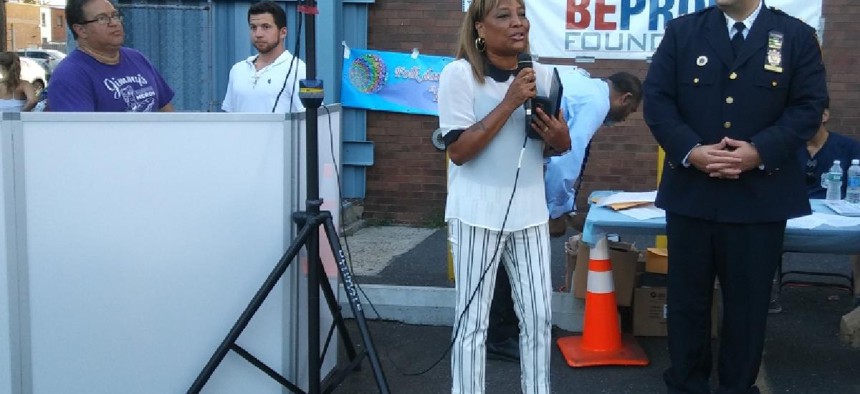 It didn't take long for New York state to see its first politician indicted in 2018, with Assemblywoman Pamela Harris being charged by federal prosecutors with 11 counts including fraud and witness tampering on Tuesday. Harris allegedly made creative use of public funds, including lingerie purchases. Often, corrupt politicians misuse their power to pay their bills or provide jobs for their family members (see: Skelos, Dean). Here is a list of lawmakers and officials who have been accused of finding more remarkable ways to spend bribes, kickbacks and misappropriated public funds:
Pamela Harris – The newest inductee to the "indicted New York politicians" hall of infamy is accused of crimes between 2012 and 2016, both before and after she took office as an assemblywoman beginning in 2015. She is alleged to have taken the maxim "treat yourself" a bit too far: Prosecutors say she took money from her nonprofit to pay her mortgage, take vacations and pay her tab at Victoria's Secret. She also claimed to have been displaced from her Coney Island home after Hurricane Sandy in 2012, receiving – improperly, according to the indictment – $25,000 in federal funds.
Shirley Huntley – The former state senator pleaded guilty in 2013 to siphoning $87,000 in taxpayer money to a nonprofit that she used as a cover for shopping sprees for her and her family. She reportedly spent the money at Lord & Taylor and other high-end shops at the Tanger Outlets in Riverhead, buying expensive clothes for herself – as well as her pet poodle.
Ruben Wills – Wills, a former New York City councilman, was convicted last summer of redirecting public funds intended for charity and campaign expenditures, stealing thousands of dollars for personal use. He used a portion of the money to pay expenses at Nordstrom and Home Depot, with other purchases including a Louis Vuitton handbag, terry cloth slippers and snacks from Dunkin' Donuts. Wills will have plenty of time to reflect on whether it was worth it, as he is currently serving two to six years in prison.
Paul Manafort – The former Trump campaign manager was indicted by Special Counsel Robert Mueller in October, with charges describing a "lavish lifestyle." The indictment lists transfers of over $800,000 from offshore accounts to a men's clothing store in New York and over $500,000 to a clothing store in Los Angeles over the course of six years. He also allegedly spent nearly $1 million at an antique rug store in Alexandria, Virginia. Interior decor was apparently important to Manafort, who prosecutors also say gave over $1 million to a "Home Automation, Lighting, and Home Entertainment Company in Florida."
RELATED: Preet Bharara's rogues gallery
Alan Hevesi – As state comptroller, Hevesi was supposed to make sure the state does not waste its money – but he pleaded guilty in 2006 to using state workers to chauffeur his wife, water her plants and handle her dry cleaning. Four years later, he pleaded guilty again, this time for a corruption scheme involving the state's pension fund. In return for approving a pension investment, Hevesi received $1 million in benefits, including travel and accommodation for family trips to Israel and Italy.  
Norman Seabrook – The former corrections union president was indicted in 2016 for redirecting millions of dollars in union pension funds to a hedge fund in return for bribes and lavish trips, although a mistrial was declared in his trial in November. One alleged kickback for $60,000 was delivered in an $800 Ferragamo bag. Apparently some union leaders like to travel in style.
Navnoor Kang – This former official in the state comptroller's office pleaded guilty in December to accepting $100,000 worth of bribes in return for steering $3 million in pension fund investments to two brokers. His bribes didn't just include cash, but also a luxury watch, ski vacations, tickets to a Paul McCartney concert, cocaine, strippers and prostitutes. Kang's sentencing is scheduled for Feb. 23 – he may be sent to prison, but he also wouldn't be out of place as the villain in a 1980s movie.