New York City
GOP state senators exit, Silver retrial begins and not-so-secret 'agents of the city'
GOP state senators exit, Silver retrial begins and not-so-secret 'agents of the city,' it's your roundup of the week's political news.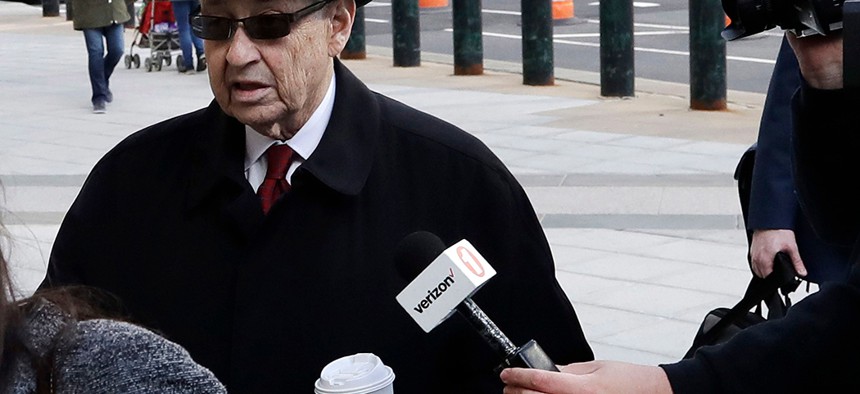 The week proved to be an interesting one for a number of different campaigns. Cynthia Nixon cut Gov. Andrew Cuomo's lead to 22 points in a new Quinnipiac University Poll. Both candidates picked up new endorsements: Nixon from New York City Councilman Carlos Menchaca and the progressive group Democracy for America; Cuomo from House Minority Leader Nancy Pelosi. Nixon also hired L. Joy Williams as senior adviser, and replaced campaign manager Nicole Aro with Hayley Prim. In other celebrity candidate news, "Law and Order: Special Victims Unit" actress Diane Neal officially threw her hat into the ring as an independent challenger to Rep. John Faso. In other campaign news, the shake-ups in the state Senate continued. That and more in this week's headlines.
Another two say 'adiós'
The wave of Republican retirements keep coming. After three Republican state senators announced they would not seek re-election, their ranks continued to grow with both state Sens. Tom Croci and Bill Larkin announcing they were leaving the chamber as well. Croci ended months of speculation and said he was returning to the U.S. Navy. The 90-year-old Larkin had rebuffed retirement rumors, but on Thursday he decided to call it quits. That brings the total of vacated GOP seats to five. Republicans at least have a head start at defending Larkin's 39th state Senate District seat. Republican Tom Basile has already been campaigning and fundraising in the district, and raised nearly $130,000 in the second half of last year.
Silver trial, take two
Former Assembly Speaker Sheldon Silver returned to the courtroom for his corruption retrial, which started with testimony from the prosecution's key witness, Dr. Robert Taub, who was an integral part of one of Silver's alleged corruption schemes. Though Silver's initial conviction was overturned after a U.S. Supreme Court ruling in another corruption case, it appears the retrial will play out in much the same way as the first – and may well end the same way.
Not-so-secret agents 
A Manhattan appeals court upheld a lower court ruling that New York City Mayor Bill de Blasio must hand over emails he tried to keep secret between himself and what he has dubbed his "agents of the city." The decision likely concludes a yearslong lawsuit brought by NY1 and the New York Post to get those emails released under the state Freedom of Information Law. Despite the mayor's best efforts, the court wrote his "argument is without merit."
Giuliani's big interview
Former New York City Mayor Rudolph Giuliani made a splash in the media this week when he said President Donald Trump repaid Michael Cohen for a $130,000 payment Cohen made to porn star Stormy Daniels. Trump had previously said he knew nothing about the payment his former personal lawyer made during the 2016 election in exchange for Daniel's silence about an alleged affair with Trump. Although Giuliani seemed to have gone off-script, Trump confirmed he repaid Cohen through the lawyer's monthly retainer, but continued to deny the affair.
Rumble on The Rock
The rough-and-tumble GOP primary race on Staten Island between Rep. Dan Donovan and former Rep. Michael Grimm is getting even nastier. In April, a Grimm staffer allegedly tried to get Donovan thrown off the Reform Party line, and now the New York City Board of Elections is referring the filing in question to prosecutors. And former short-lived White House Communications Director Anthony Scaramucci is slated to headline a Grimm fundraiser.
Powered By
NEXT STORY: Upcoming vacancies in the New York state Legislature