Gambling
Marijuana reform, Letitia James for attorney general and a gamble pays off
Marijuana reform, Letitia James for attorney general and a gamble pays off in this week's political roundup.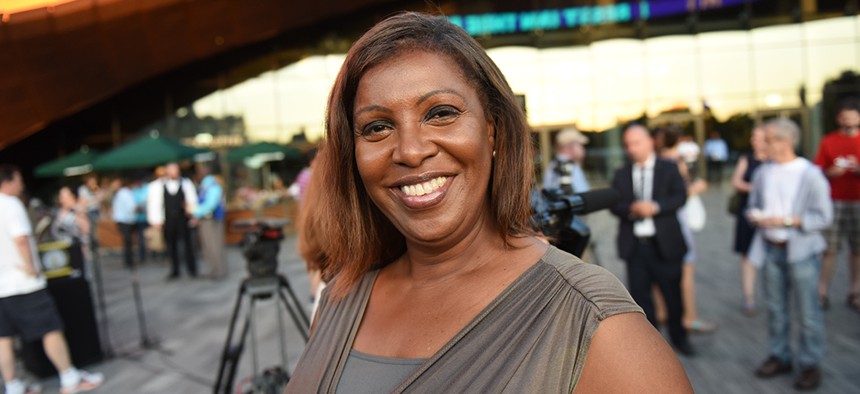 There may have seemed to be no end to the number of names floated to be the new state attorney general, but the field is narrowing. Acting Attorney General Barbara Underwood appears to be the likely pick of the state Legislature to finish out Eric Schneiderman's term through the end of the year. Now, the race for the Democratic nomination in September's primary has two fewer contenders. Rep. Kathleen Rice and state Sen. Michael Gianaris said this week that they would not seek the nomination. Gianaris said he instead would throw his support behind New York City Public Advocate Letitia James, who made her own news this week. That and more, in this week's headlines.
Let the race begin
New York City Public Advocate Letitia James became the first person to officially launch a campaign for state attorney general since Eric Schneiderman's resignation. She did so after taking herself out of consideration to be appointed to the position by the state Legislature on an interim basis. James is out of the gate with the backing of several major labor unions, including the Retail, Wholesale and Department Store Union. But perhaps influenced by Gov. Andrew Cuomo, she has declined to seek the Working Families Party line, insisting she is simply focused on securing the Democratic nomination.
High time for reform
New York City Mayor Bill de Blasio directed the New York City Police Department to create a plan within 30 days to reform its marijuana enforcement policies in order to "end unnecessary arrests." Commissioner James O'Neill said the NYPD would put together a working group to review its policies and procedures for marijuana arrests and summonses. The move comes after the mayor initially defended the NYPD's enforcement of marijuana arrests after an analysis found disparities that seemed to disprove police explanations for why minorities are disproportionately arrested on marijuana charges. And not to be left out, Manhattan District Attorney Cyrus Vance Jr. announced that his office would no longer prosecute people for marijuana possession or smoking this summer.
A gamble pays off
The U.S. Supreme Court repealed a federal ban on sports betting, leaving it up to the states to decide whether to allow the practice. It was a big win for New Jersey, the state that brought the lawsuit, and also opens up the possibility of legally gambling on sports at New York's many casinos. State Sen. John Bonacic introduced a bill in the state Legislature in anticipation of the ruling, and it is expected to pass in the coming months.
Powered By
NEXT STORY: Why you shouldn't open your high-rise office windows