New York State
The primary candidates hoping to ride a blue wave
Democrats are flocking for the chance to run for New York's most vulnerable congressional seats.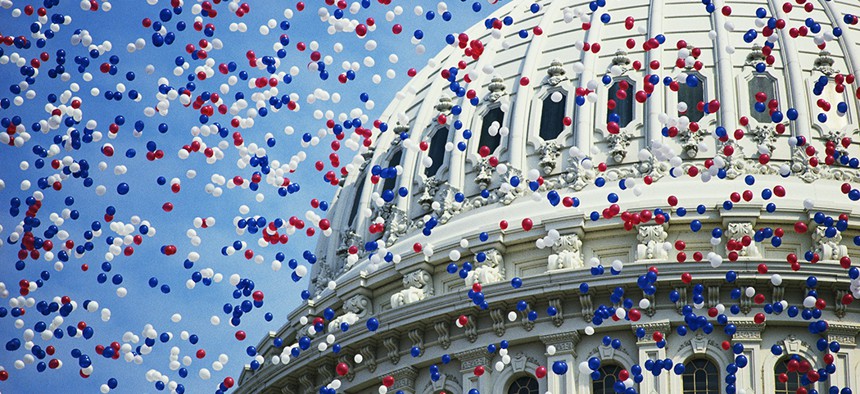 Election season is well underway, and New York's congressional primaries on June 26 are fast approaching. Every seat in the House of Representatives is up for election, and though not every race in the state will have a primary contest, many of them do. Several Democrats are facing challengers from the left, including Reps. Carolyn Maloney, Joseph Crowley and Eliot Engel, though their chances of being unseated remain slim.
A handful of Republican incumbents in New York have been rated by the likes of The Cook Political Report, Sabato's Crystal Ball and Inside Elections with Nathan L. Gonzales to be vulnerable, and Democrats are targeting those seats in the hope that they can ride a "blue wave" and flip the House. In many of those districts, competitive Democratic primaries have emerged in races that may become critical to the party winning the House. Here's a rundown of all the key races to watch.
 
District 1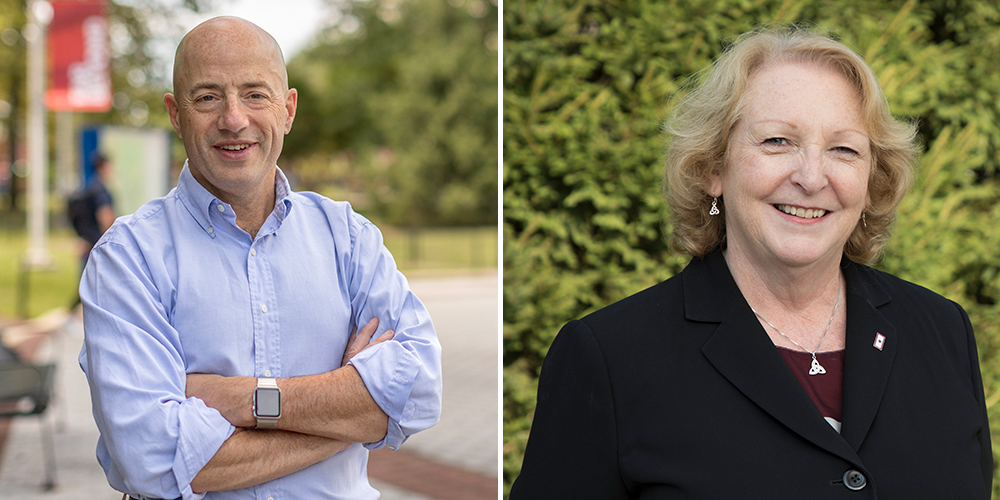 While Suffolk County is a stronghold for President Donald Trump, and Rep. Lee Zeldin is a loud Trump supporter, Democrats in New York are targeting his seat, which is seen by political experts as somewhat vulnerable. Five Democrats are vying for the party line in November. At the front of the pack in terms of fundraising is Perry Gershon, a wealthy businessman who has raised an impressive $2.1 million despite his status as a political newbie with little to no name recognition. However, that includes $900,000 in loans. He faces former Suffolk County Legislators Kate Browning and Vivian Viloria-Fisher, who both have governing experience as well as local name recognition. Browning has raised $494,000, while Viloria-Fisher has brought in about $257,000. Browning also has the support of the Women's Equality Party and New York's highest-ranking Democratic House member, Rep. Joseph Crowley, who held a fundraiser for her and his other favored candidates in March. Rounding out the race is former longtime New York City Council staffer David Pechefsky and physicist Elaine DiMasi. So far, the Suffolk County Democratic Committee has not endorsed any of the candidates despite Chairman Rich Schaffer's wish to avoid a primary.
 
District 2
Two Democrats are duking it out to take on Rep. Pete King in November: DuWayne Gregory and Liuba Grechen Shirley. Although unseating King, who has been in Congress since 1993, is unlikely, the primary is shaping up to be interesting. Gregory, a longtime Suffolk County legislator, has the support of the Working Families Party, the Independence Party and the Women's Equality Party. He also also been endorsed by state and local elected officials, including state Comptroller Thomas DiNapoli and state Sen. John Brooks. This is Gregory's second time running for King's seat after losing to the Republican by 24 points in 2016. Grechen Shirley, meanwhile, has been far outraising her opponent while making a splash on the national stage. The progressive activist and stay-at-home mom successfully sought to use campaign funds to pay for child care, an effort that garnered support from across the country, including from Hillary Clinton. She is also outpacing her opponent, having raised a total of $462,000 to Gregory's $92,000.
The primary may also test the political power of Suffolk County Democratic Committee Chairman Rich Schaffer, who backs Gregory, and has a reputation of deal-making that has helped keep certain Republicans in office. Schaffer and Grechen Shirley previously sparred when she wanted to run for the Babylon town board and he refused to support her.
 
District 11
The Republican primary between Michael Grimm, the convicted felon who held the seat until he went to prison, and Rep. Dan Donovan is perhaps the most high-profile, and most contentious, primary in the state. In the most overt example of the race's ugliness, Donovan accused Grimm of sabotaging his petitions to appear on the state Reform Party line. Grimm denied this and suggested Donovan was the one up to something shady.
Although the district includes a small part of Brooklyn, it encompasses all of Staten Island, which is where the fight is mostly playing out. To win over voters in prime Trump country, Grimm and Donovan have been trying to prove which of them would be a better ally to the president. Grimm is well-liked in the district, despite his conviction, so when Trump decided to back Donovan, it was seen as a potential setback and a boon for the incumbent. However, a recent poll showed Grimm leading Donovan by 10 points, so the presidential endorsement may not have quite the impact that some may think. It would not be the first time a Trump-backed candidate has lost a primary. This notably happened in Alabama, when Trump endorsed Luther Strange, the establishment favorite, over Roy Moore.
The Democratic primary in this district is also competitive. Six Democrats are vying for the seat, but all eyes are on military veteran Max Rose, who has raised more than $1.4 million. Rose is named on the Democratic Congressional Campaign Committee's Red to Blue list, which identifies high-priority candidates and provides them with monetary and strategic support to try and flip Republican-held seats. Only two other New York Democratic candidates appear on the list. Rose has picked up a number of high-profile endorsements, including U.S. Sen. Kirsten Gillibrand, Rep. Joseph Crowley and several New York City Council members in his district. The other candidates, none of whom have come close to Rose in terms of fundraising, endorsements or media exposure, are Zach Emig, Omar Vaid, Radhakrishna Mohan, Michael DeVito Jr. and Paul Sperling.
 
District 19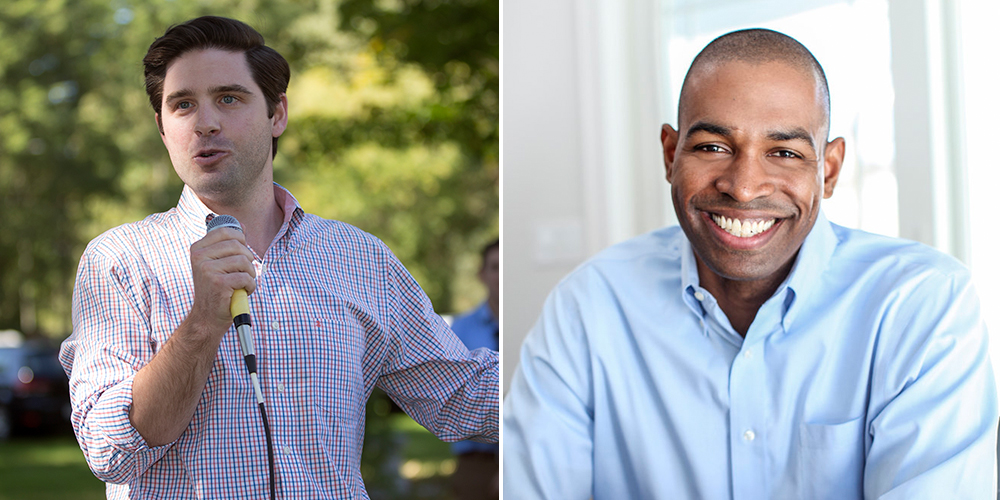 The seat is held by Rep. John Faso, but the swing district is considered a toss-up in November and Faso has been a top target for Democrats. The Democratic primary has drawn a crowd of contenders, with seven candidates vying for a shot to unseat Faso. Among those candidates, Gareth Rhodes has garnered positive media attention and has tried to differentiate himself from his challengers as the only one with government experience, making his time with Gov. Andrew Cuomo's administration a key part of his campaign. And although Cuomo has not personally gotten involved in Rhodes' campaign, many people with ties to the governor have supported his candidacy.
However, Rhodes is significantly behind some of the other candidates in terms in fundraising. Attorney Antonio Delgado has raised nearly $2.3 million, tops among all candidates including Faso, and has the most cash on hand after the latest filing period. Activist and business owner Brian Flynn has raised about $1.4 million with $650,000 in loans and military veteran Pat Ryan has raised more than $1.6 million. Delgado also has a key endorsement from the Dutchess County Democratic Committee, the only candidate in the race to have a Democratic county committee behind them. Another candidate, former U.S. diplomat Jeff Beals, got a national endorsement from The People for Bernie Sanders. The lone woman in the race, Erin Collier, lags behind her competitors in terms in fundraising, having raised only about $159,000, but she has deep ties to the district and has enjoyed some national coverage from Teen Vogue and People magazine as well as the support of Emily's List.
 
District 21
Rep. Elise Stefanik's seat is considered safely Republican, but the district still has a crowded Democratic primary field with five contenders, none of whom have previous legislative experience. The highest-profile candidate of the bunch is former reporter and political commentator Dylan Ratigan, who announced he would run in February. Despite his tenure with the left-leaning MSNBC and contributions to the progressive YouTube channel The Young Turks, Ratigan surprised Democrats in the district when, in May, he reportedly said he might have voted for Donald Trump in the 2016 presidential election if he had cast a ballot. He later told North Country Public Radio that he did not make the statement seriously, although admitted that he at one point considered the possibility of voting for Trump.
Ratigan has raised about $192,000, well behind fundraising front-runner Tedra Cobb, who has raised nearly $364,000. The other three candidates are Patrick Nelson, Emily Martz and Katie Wilson, who has the backing of the Working Families Party as well. A sixth candidate will technically appear on the ballot in June, Don Boyajian, but he decided to drop out of the race after filing his petition signatures in order to run for an Assembly seat. Although Ratigan's entrance into the race has shaken up the primary a little, the eventual Democratic nominee may have a hard time unseating Stefanik in November.
 
District 23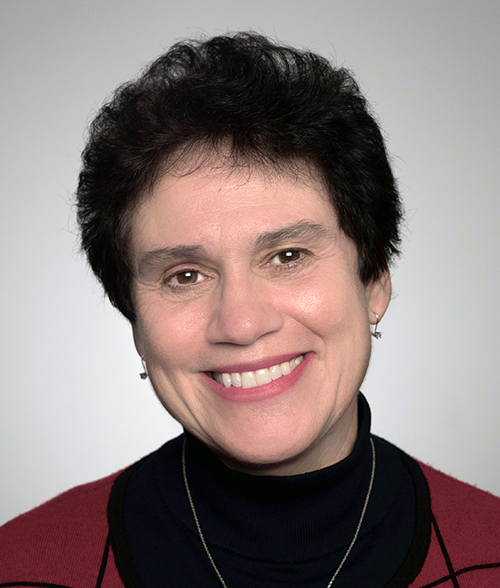 Rep. Tom Reed is another target of Democrats in the state. Five Democrats will appear on the primary ballot in June, but as in the case with District 19, there is no clear front-runner. Tracy Mitrano comes in third in terms of fundraising among Reed's challengers, with about $159,000 raised, but she has the backing of the Working Families Party and Women's Equality Party and the Tioga County Democratic chairwoman, which might help give her a leg up in the race. Retired cardiologist Linda Andrei leads the five Democrats in terms of fundraising, but even she has raised only $277,000, with $170,000 in loans, compared to Reed's more than $2.3 million. Small-business owner Ian Golden, who has raised about $115,000, has some progressive credentials with the backing of the national group Justice Democrats as well as the state group New York Progressive Action Network. Edward Sundquist has also picked up key endorsements from the Chautauqua County and Cattaraugus County Democratic committees and their chairmen. Military veteran Max Della Pia has also gotten the backing of the Steuben County Democratic Committee chairman. Despite a Democratic desire to flip the seat as well as Reed's perceived vulnerability, the primary has so far been a relatively quiet and local one with little money being raised and spent.
District 24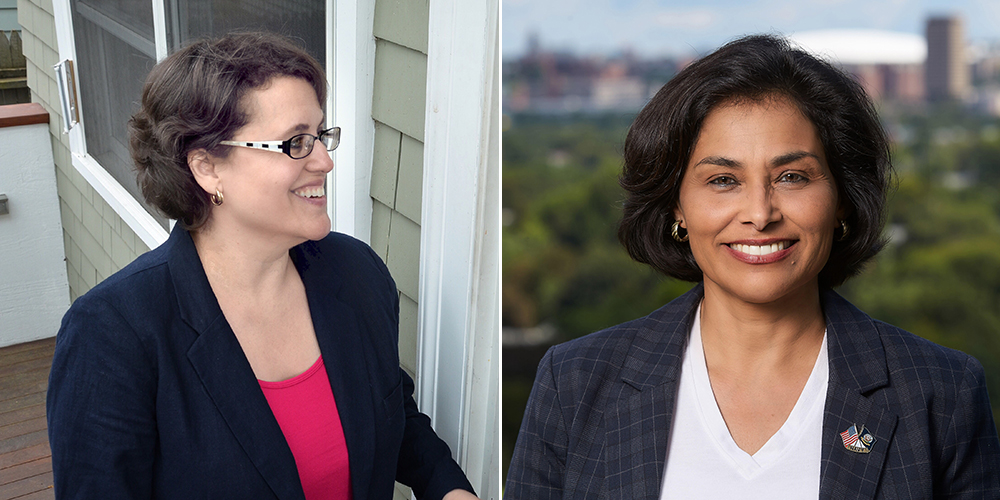 The Democratic primary to take on Rep. John Katko in November has become more complex as the pick of the national Democratic Party, Juanita Perez Williams, faces off against the choice of local county leaders, Dana Balter. Balter has the support of all four of the Democratic county committees in the district, as well as the endorsement of the grass-roots group Knit the 24th, a local chapter of the Indivisible organization that opposes the agenda of President Donald Trump. Balter also has the support of the Working Families Party, the Women's Equality Party and New York Progressive Action Network, as well as the national groups Democracy for America and Progressive Change Campaign Committee.
Despite the groundswell of local support and national recognition as a strong progressive candidate, Perez Williams, who last year ran unsuccessfully for Syracuse mayor and had previously supported Balter, decided to enter the race less than two weeks before ballot petitions were due, telling the Syracuse Post-Standard that she was disappointed Balter had not gained traction with the national party. Though the Democratic Congressional Campaign Committee denied recruiting her, it quickly added her to its coveted Red to Blue list. Local Democratic leaders were unhappy about Perez Williams' candidacy, issuing a letter that accused the DCCC of meddling in local politics. Perez Williams barely got enough petition signatures after Balter's supporters proved that nearly 2,000 of her signatures were invalid, but she made it on nonetheless for a June faceoff. Despite her late start and the petition challenge, a recent Siena College poll has Perez Williams leading Balter by 13 points.
Powered By
NEXT STORY: The big issues being left unresolved in Albany