New York City
Top takeaways from Buffalo Billion trial
Noteworthy details that the Buffalo Billion trial's procession of witnesses has revealed.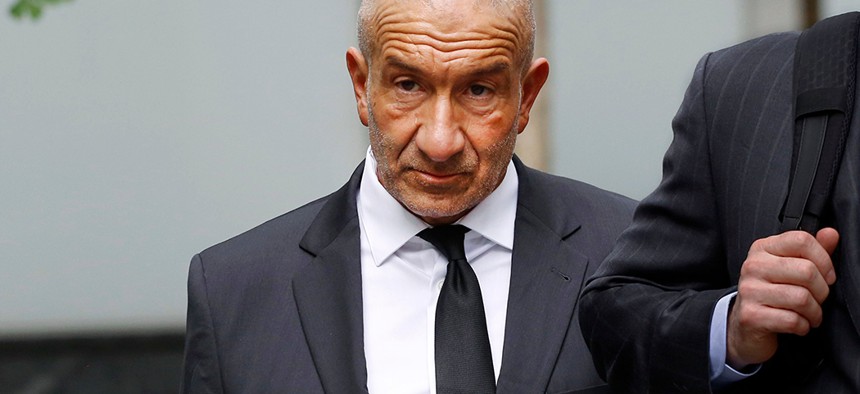 The bid-rigging trial over Gov. Andrew Cuomo's Buffalo Billion development project will pause for the July 4 holiday week, giving New York political observers an opportunity to catch up on the remarkable revelations to emerge from it so far. (To get reacquainted with the backstory, read City and State's summary here.) Even though the prosecution rested its case June 28, Judge Valerie Caproni decided that it needed to be reopened after the prosecutors failed to prove wire fraud took place within the Manhattan-based Southern District of New York, where the case is being tried. The trial is expected to resume July 9. In the meantime, City and State compiled a few of the noteworthy details that the trial's procession of witnesses has revealed:
It has come to light that construction company LPCiminelli did not tell Fort Schuyler Management Corp., the SUNY Polytechnic nonprofit in charge of overseeing the Buffalo Billion project, about a second construction contract the company was awarded without a bidding process. The Investigative Post reports that the company was chosen to build a lab and office for biotech company Albany Molecular Research Inc. (AMRI) before they had submitted the Solar City proposal that is the focus of the indictment. Kevin Schuler, a former LPCiminelli executive who is cooperating with prosecutors after he pled guilty to wire fraud and conspiracy charges, testified that the company was given the AMRI project without a competitive bidding process.
 
Testimony from David Doyle, a former aide for Gov. Andrew Cuomo who went on to be the communications adviser at SUNY Polytechnic under Kaloyeros, revealed that Cuomo affiliates tried to stop funding to Buffalo newsgroup the Investigative Post. After Kaloyeros and lobbyist Todd Howe grew upset by articles written on the Buffalo Billion project by the Post's editor Jim Heaney, Howe tried to stop the flow of donations to the nonprofit newspaper.
 
Though Cuomo has not been accused of doing anything illegal, the Times Union reports that evidence presented in the trial shows that companies receiving state contracts, such as LPCiminelli and COR Development, were helmed by major Cuomo campaign donors. The reference to campaign money came from an article written by James Heaney for the Times Union, which was used as an exhibit during the testimony of David Doyle.
Powered By
NEXT STORY: NYCHA's latest scandal: widespread juvenile lead poisoning