New York City
Collins indicted, cap on Uber and Inwood rezoning
Rep. Chris Collins, Uber, Inwood rezoning and the Board of Elections headline This Week's Headlines.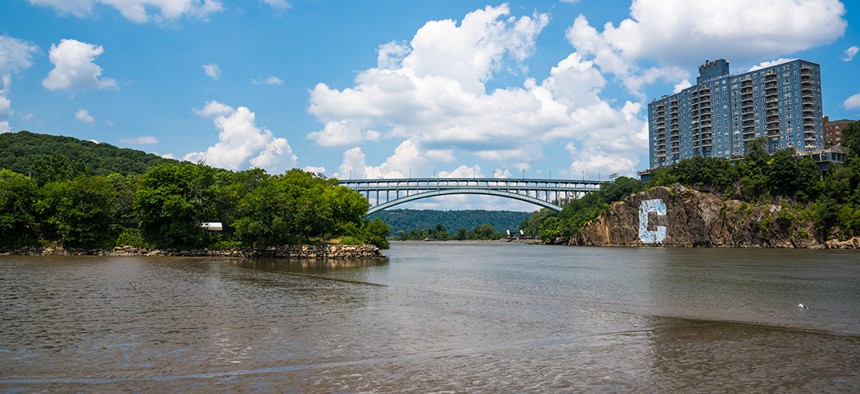 When it comes to criminal convictions of political figures, New York City Councilman Jumaane Williams probably had the best outcome imaginable. He was found guilty of obstructing an ambulance, sure, but he got off with time served. Not only that, the judge told Williams that while he may have broken the law, his "heart was in the right place." Will the judge be similarly lenient for New York's latest politician in legal hot water? More on that in this week's headlines.
 
Draining the swamp?
Rep. Chris Collins was accused of insider trading and indicted on federal charges of securities fraud. He pleaded not guilty in a Manhattan courtroom before quickly returning to his home turf in Buffalo, where he told gathered reporters that he planned to stay on the ballot and fight what he called the "meritless" claims. The indictment potentially shakes up what was set to be an uneventful re-election for Collins, who has been an early and loud supporter of President Donald Trump. Though still heavily the underdog, Democrat Nate McMurray is likely to pick up an unexpected boost going into November.
 
Hitting the brakes on Uber
New York City became the first major city in America to institute a cap on the number of ride-hailing vehicles on its streets. Despite massive lobbying efforts by companies like Uber, the City Council passed a package of bills that will impose new regulations on the ride-hailing companies, including halting new for-hire vehicle licenses for one year and introducing new minimum wage requirements for drivers. The move comes after calls from taxi drivers and Uber drivers alike to pass the legislation.
Upzoning in Upper Manhattan
After years of planning, and in spite of strong community outcry, the long-awaited rezoning of Inwood in Upper Manhattan has been approved by the New York City Council. It is the fifth neighborhood to get rezoned under New York City Mayor Bill de Blasio's sweeping plan to create and preserve more affordable housing. The rezoning will create or preserve 4,100 units of affordable housing and an influx of $200 million into the community. But residents fear the rezoning will drive up prices and force out longtime renters.
 
Reining in Risa 
The state Board of Elections' commissioners voted to gut the powers of its independent investigator, Chief Enforcement Counsel Risa Sugarman. Under the new regulations, the board will have more power over Sugarman's investigations. They will have the power quash or amend her subpoenas and she will have to reveal aspects of her investigations to them. The controversial vote was expected after months of tension between Sugarman and the board.
Powered By
NEXT STORY: Nadler sits out the Tish party