Donald Trump
Manafort trial is an explainer in New York real estate money laundering
Paul Manafort's trial is an explainer for New York real estate money laundering.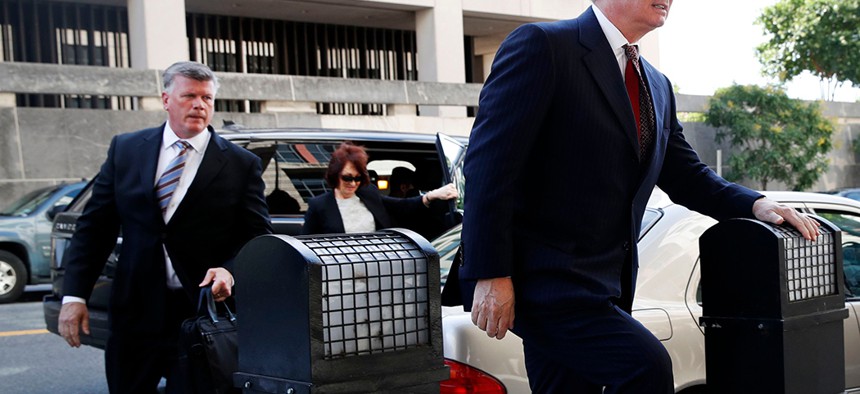 The bank and tax fraud trial of former Trump campaign chairman Paul Manafort began Tuesday in Alexandria, Virginia. While the trial is the first to result from an indictment of Special Counsel Robert Mueller's investigation of Russia's efforts to influence the 2016 presidential election, it doesn't explicitly connect Manafort to President Trump.
But it does touch on how New York real estate is an oft-used tool for tax evasion through legal tricks and money laundering, a practice that U.S. Department of Treasury has recently been cracking down on. City & State created an explainer on how some of the charges against Manafort fit into the wider problem.
 
What is Manafort charged with?
Manafort is being charged with evading U.S. tax and banking laws. There are 18 charges in total. From 2008 to 2014, he allegedly laundered $30 million from a web of offshore shell companies without paying taxes on it. Much of the money that Manafort allegedly laundered was paid to him by Kremlin-connected political and business figures in Russia and Ukraine. Manafort then went on to work for the Trump campaign for free, despite his services usually being very expensive. Manafort's emails suggest that he saw his work for Trump as an opportunity to recompense Oleg Vladimirovich Deripaska, a Russian oligarch and ally of Russian President Vladimir Putin, who felt that Manafort owed him money for a failed investment. Despite the fact that there is no direct connection between this indictment and President Trump, some legal analysts have surmised it's Mueller's attempt to get Manafort to flip on the president.
What is the connection with New York real estate?
One way Manafort allegedly funneled money for his consulting work with the then-pro-Russia government of Ukraine was by purchasing "goods, services and real estate," including homes in SoHo and the Hamptons according to the New York Times. Manafort then borrowed against the homes to obtain the cash equity. This is a common method of money laundering. The global elite's investment in real estate for that purpose, to evade taxes or just to protect money from potential future criminal investigations in their home country is a widespread problem plaguing New York City.
 
Why is New York real estate appealing for money laundering?
Manhattan's ultra-expensive housing market serves as a very effective tax haven. New York Magazine reported between 2008 and 2014, roughly 30 percent of condos in high-end Manhattan developments were sold either to foreign investors or LLCs. In January 2016, the Treasury Department began an effort to identify and track secret buyers of properties in Manhattan and Miami-Dade County in a crackdown on foreign money laundering. As a result of the investigation, they marked nearly a quarter of the all-cash luxury home purchases made using shell companies as "suspicious." The result for New Yorkers: the market for residents looking to buy or rent is driven up by as a result of housing scarcity.
Powered By
NEXT STORY: Updated: A 2021 mayoral contender fact sheet