Michael Bloomberg
Crooked politicians, a deadly limo crash and Bloomberg's back to blue
Crooked politicians, a deadly limo crash and Michael Bloomberg's back to being a Democrat in This Week's Headlines.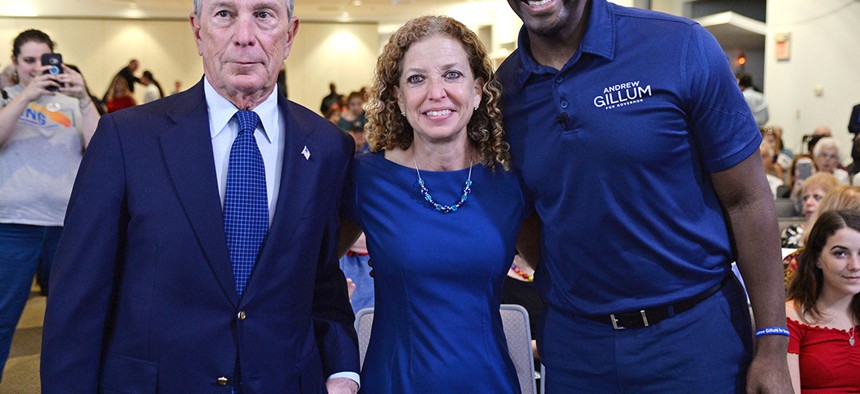 It was another banner week for New York corruption. Former Erie County Democratic Party Chairman G. Steven Pigeon pleaded guilty in federal court to facilitating an illegal campaign contribution to Gov. Andrew Cuomo, just two weeks after pleading guilty to state-level charges of bribing a judge. Cuomo's campaign said it will donate the $25,000 contribution from 2014. And in an unrelated case, Assemblyman Joseph Errigo was charged with accepting bribes to help a local development project. The scheme didn't work very well, though – the legislation he introduced never passed.
 
Deadly limo crash
A limousine crash on Oct. 6 in the upstate town of Schoharie left 20 people dead, making it the deadliest transportation accident in the U.S. since 2009. According to Gov. Andrew Cuomo, the limo that crashed had failed inspection in September and the driver, who was among the dead, did not have a proper license. The operator of the limo company, Nauman Hussain, was arrested and charged with criminally negligent homicide. The crash highlighted lax safety standards for stretch limousines, which are subject to different rules than most other vehicles.
 
Bloomberg's blue again
Former New York City Mayor Michael Bloomberg has taken the first step toward running for president in 2020 – by switching parties. He has officially re-registered as a Democrat, rejoining his old party for the first time in nearly two decades. Bloomberg became a Republican in 2001 at the start of his political career and was elected mayor as a member of that party. During his time as mayor, Bloomberg became an independent. In an Instagram post of his registration form, Bloomberg wrote: "We need Democrats to provide the checks and balance our nation so badly needs."
 
Avella vs. Liu, round 3
He may have lost his Democratic primary, but that has not stopped state Sen. Tony Avella from continuing to seek re-election. The Queens lawmaker is running on the Independence Party and Women's Equality Party lines against John Liu, the former New York City comptroller who lost to Avella in 2014 but won the primary last month. Avella is the first and, so far, the only former Independent Democratic Conference member to continue campaigning after losing in the primary. Of the remaining five, three have conceded while the other two – state Sens. Jeff Klein and Jesse Hamilton – still have not made public statements about their intentions.
 
Cutting a deal
After months of negotiations, New York City and its teachers union, United Federation of Teachers, approved a new, 43 month contract. A major part of the $2.1 billion agreement is a new initiative to help improve hiring at some of the city's poorest schools, where hiring teachers and keeping them on board can be difficult. Dubbed the Bronx Plan, the city will offer bonuses of up to $8,000 to teachers who go to those schools, many of which are in the Bronx.