New York State
Lessons of the 1918 gubernatorial election
What Cuomo and Molinaro can learn from Al Smith's victory a century ago.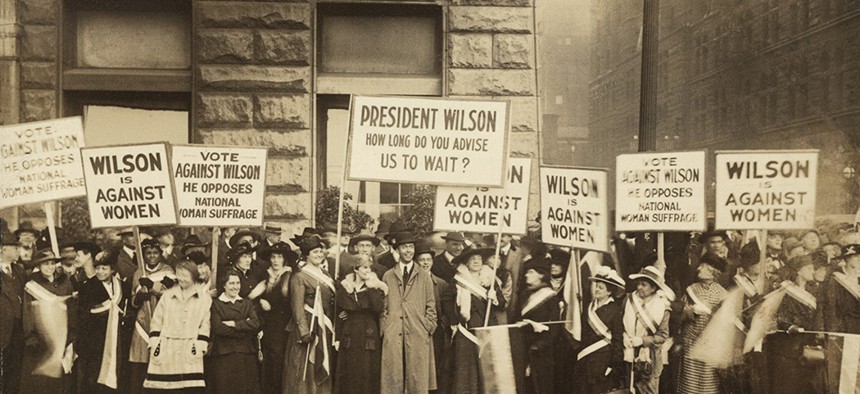 New Yorkers faced some familiar questions when they voted for governor 100 years ago. Would party corruption doom the Democratic candidate? Could a Republican win over female voters? Was the race really just a referendum on a sitting president? The race between two-term incumbent Republican Gov. Charles Whitman and Democratic challenger Al Smith would go down to the wire. Smith only won two upstate counties, but he would eke out a 15,000-vote margin of victory out of the 2 million ballots cast. Whitman – who had entertained presidential ambitions – would fade into the margins of history while Smith would rise to become the first Roman Catholic presidential nominee a decade later.
What lessons might there be for today's gubernatorial candidates? Gov. Andrew Cuomo might want to read up on how Smith made peace with a progressive leader. Republican candidate Marc Molinaro could benefit from studying how Whitman's anti-corruption platform fell short. The candidates are also running at a time when national and international issues are weighing heavily on voters' minds – as they were a century ago. While much has changed in politics since then, four themes from the 1918 race highlight how running for governor in 2018 remains fundamentally the same.
 
What will female voters do?
The 1918 election was the first New York state election in which women could vote, and both Whitman and Smith were eager to win their support. "Women can elect Smith or Whitman as they see fit," The New York Times proclaimed a few days before the election. The Republicans were banking that female voters would reward Whitman for his support of suffrage and the prohibition of alcohol – a top priority of female voters back then. The wartime economy, however, provided a political opportunity to Smith. Women had to replace men in many factory jobs, and Smith as vice chairman of the state Factory Commission had supported new protections for them in the workplace, the Times reported at the time. And Smith had a way of speaking of women as having a more fundamental role in society beyond niche issues: "I favor the establishment of wage boards for the purpose of fixing minimum wages for women and children in industrial and mercantile establishments," he said in a speech announcing his candidacy. He also didn't cede the prohibition issue to Whitman: "More rum was consumed in the Executive Mansion in the last four years than in the 20 years preceding," he told one group of women while campaigning.
 
Everett Historical/Shutterstock

Progressives could win or lose it for Democrats
The 1918 election featured a suspension in hostilities between the progressive and establishment wings of the Democratic Party. This was not a given, considering the gaps between the two sides. The progressives of that time came from the upper echelons of society and urged reforms through top-down moralistic approaches like prohibition and civil service tests. By contrast, Tammany Hall was the quintessential party machine that thrived on patronage and catering to the immigrant communities of New York City. But Democrats wanted to win, and a recognized leader of the progressive faction – then-Assistant Secretary of the Navy Franklin Roosevelt – offered to campaign on Smith's behalf. Smith would later return the favor when he ran for president in 1928 by endorsing Roosevelt to replace him as governor. The alliance fell apart four years later when they both sought the Democratic presidential nomination. While much of the New Deal was inspired by Smith's policies as governor, he would become a vocal opponent of Roosevelt's efforts to revive the economy during the Great Depression – even campaigning for Republican candidates in 1936 and 1940.
 
Voters can tolerate allegations of corruption
Like Molinaro today, Whitman attempted to label Smith as the embodiment of a corrupt Democratic Party establishment. When announcing his re-election bid, Whitman took a swipe at the Tammany Hall party machine that dominated New York City politics from a building near Union Square. "Shall Albany be run from 14th Street?" Whitman asked. This line of attack continued in the campaign, with Whitman highlighting appointments Smith had made during his tenure as Assembly speaker of "men identified with poolrooms and gambling houses," among other links to Tammany Hall. But these efforts to caricaturize Smith as the puppet of Tammany leader Charles Francis Murphy would ultimately fall short. Brushing aside the allegations, Smith turned the tables on Whitman by deploying the folksy charm that would later earn him the moniker "happy warrior." He promised, if elected, to keep a residence in the Lower East Side where he had worked in the Fulton Fish Market, and invited voters to visit him later in Albany. In Smith's telling, he was a man of the people, not the machine, while Whitman was the candidate who embodied an unfair system. "Whitman has had a soft thing of it all his life," Smith said one campaign event. "I am not going to have him pull a red herring in this campaign."
 
It's about the president, stupid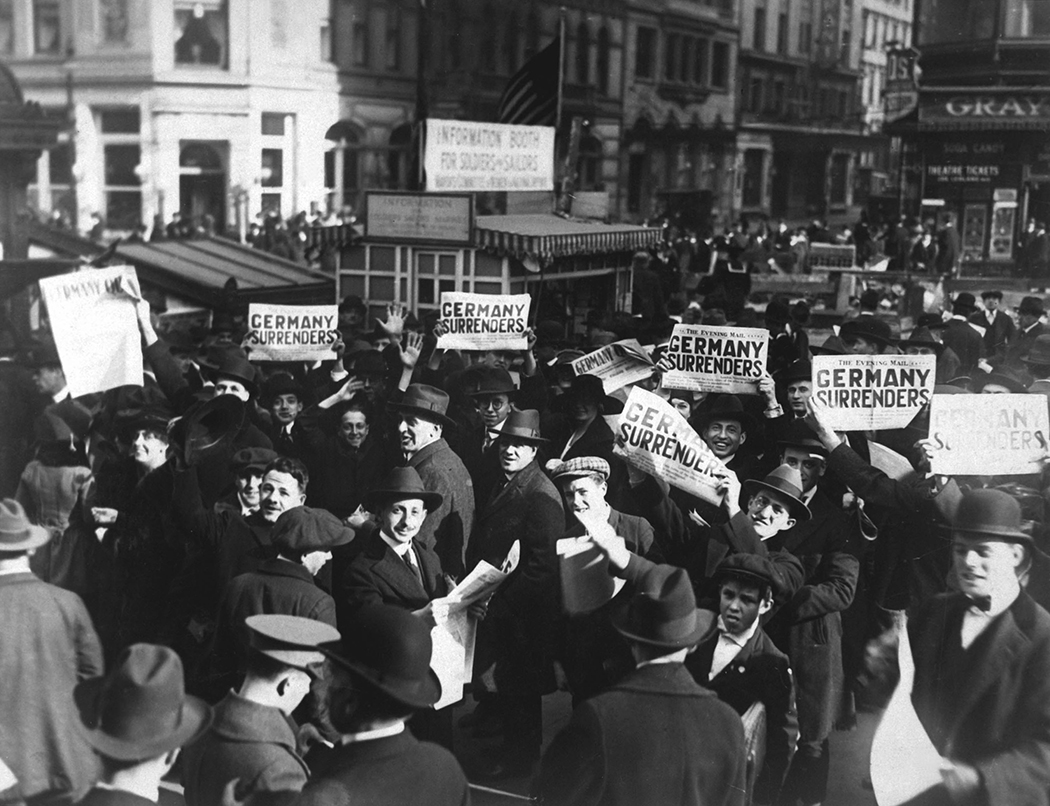 The 1918 election was held just six days before the Nov. 11 armistice ending World War I, and both parties were determined to leverage the popularity of Democratic President Woodrow Wilson to their advantage. The two-term president had pitched American intervention in the war as an effort to make the world "safe for democracy" and later positioned himself as the peacemaker with his 14 Points, a peace proposal that emphasized local sovereignty and reconciliation among the Allies as the best way to achieve a lasting peace. Despite Whitman's effort to portray his party as the stronger supporters of the president, "Republican leaders, when frank, admit that they are fearful of the effect of President Wilson's manifesto on the enfranchised women and on the independent voters generally," the Times wrote two days before the Nov. 5 election. Democrats tied themselves to the war effort as much as they could while saying that Whitman was not doing enough to support Wilson. "The Whitman administration, which should have set a good example, is passing through a period of recklessness and waste in the appropriation of public moneys not equaled in the history of the state," Smith said at one event.
Powered By
NEXT STORY: Trump's inheritance, Kavanaugh's appointment and WFP for Cuomo