John Faso
The NY-19 contest is becoming a race about race
With Rep. John Faso fighting for political survival against Antonio Delgado, the NY-19 contest is becoming a race about race.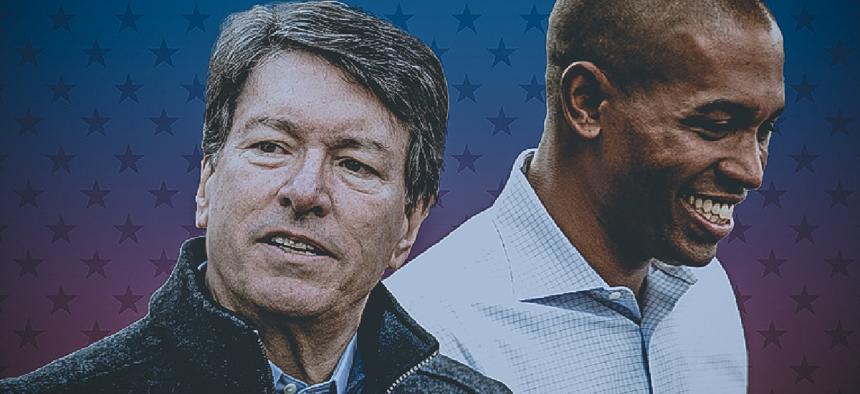 Few congressional incumbents are more vulnerable this year than Rep. John Faso, a Republican representing New York's 19th Congressional District. The district, which includes 11 counties in The Capital Region, mid-Hudson Valley and Catskills, has been represented by Republicans for the past eight years, despite having only a slight Republican tilt. Voters in the district favored Barack Obama by 8 percentage points in 2008 and by 6 points in 2012 before backing Donald Trump by 7 points in 2016. The district has a roughly even split between Democrats, Republicans and unaffiliated voters.
Apparently taking note that his district swung sharply for a Republican who ran on naked appeals to white racial solidarity, Faso appears to be trying to hold onto his seat by following the same playbook.
Faso's Democratic opponent is Antonio Delgado, a former rapper, a Rhodes scholar and a lawyer for elite law firm Akin Gump. Delgado is an impressive person, reminiscent of fast-rising political stars such as Obama and U.S. Sen. Cory Booker of New Jersey. Delgado is from a half-black, half-Hispanic working-class family in Schenectady, which is near the district. On the campaign trail, he is eloquent, charismatic and reliably on message.
A Harvard Law School alumnus, Delgado has shown remarkable fundraising prowess for a first-time candidate. He has consistently outraised Faso, raking in $2.7 million as of the end of June, despite Faso receiving $830,000 from super PACs – 10 times more than Delgado.
So far, one of Faso's openings to attack Delgado has been for the profanity and political radicalism of some of Delgado's decade-old rap lyrics. Whatever impression that made on voters, Faso was condemned by some in the media and local clergy for racist dog-whistle politics. That hasn't stopped Faso's allies from continuing to use Delgado's music career against him: The National Republican Congressional Committee released a commercial that cut back and forth between Delgado's campaign ads and an old music video.
This attack against Delgado's lyrics is not Faso's first foray into right-wing racial politics. Faso's voting record is somewhat more supportive of Trump's policies than his district's politics would predict, according to FiveThirtyEight. He has also embraced Trump-style campaigning this cycle, making racially charged calls to scale back food stamps and pledging to "keep MS-13 out of New York."
Indeed, Faso's troubles started with his vote in favor of the extremely unpopular American Health Care Act – the Trump-backed effort to repeal the Affordable Care Act – after promising a constituent he would not vote to take away her insurance. In that commotion, he further stirred controversy by bristling at the very idea of town halls, leading his neighboring representative, Democratic Rep. Sean Patrick Maloney, to "adopt" Faso's district for a day by holding a town hall meeting in his stead.
Faso did not respond to requests for comment about this story.
In a year when Democrats are likely to pick up a number of congressional seats, Faso's potential weakness drew seven candidates into a hotly contested Democratic primary to challenge him. The winner, Delgado, was widely seen as one of the Democrats' strongest possible nominees.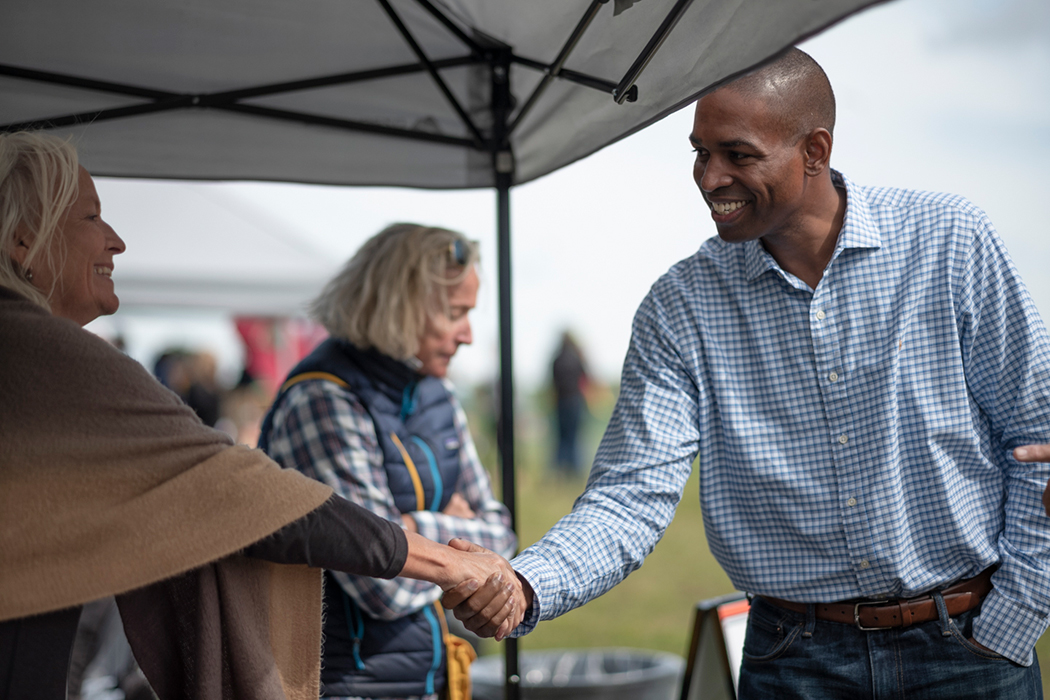 Yet Faso still has a decent chance of winning another two years in office.
A Spectrum News/Siena College poll in late August showed Faso leading by 5 percentage points among likely voters, while a Monmouth University poll from September showed Delgado leading by 2 points, which was within the poll's margin of error. Both of these polls suggest that Faso is actually outperforming the overwhelmingly Democratic-leaning national environment.
One reason for this is that upstate New York has been resistant so far to the "blue wave." Republican Rep. John Katko was shown to be leading Democratic challenger Dana Balter by 15 points in the 24th District, which Hillary Clinton won by 4 points. In the 22nd District, Rep. Claudia Tenney – who has made inflammatory comments, such as saying that "so many of these people that commit the mass murders end up being Democrats" – is behind by 2 points, which is roughly where the national environment would put her, even if she were a more typical candidate.
President Donald Trump, despite his unpopularity nationally, has done better upstate than most national Republicans. Upstate New York swung overwhelmingly from Obama in 2012 to Trump in 2016. While support for Trump has declined in the region since the election, he still holds on to a committed base of voters, which has likely helped insulate some of these weaker congressional Republicans. In the 19th District, Trump remains quite strong, with 48 percent approving of the job he's doing as president and 47 disapproving, according to a Monmouth University poll. That's much more favorable than his national approval rating.
"Is a guy who makes a rap album the kind of guy who reflects our lifestyle and values? People like us, people in rural New York, we are not people who respond to this part of American culture." – Gerald Benjamin, SUNY New Paltz political scientist and Faso ally
The 19th District is especially likely to be Trump-friendly based on its demographics. Nearly 65 percent of its residents live in rural communities. It's also overwhelmingly white: about 85 percent of residents are white, while just 4 percent are black and 7 percent are Hispanic, according to the U.S. Census Bureau. Rural and white voters are the core of Trump's base.
Not only does the district's white, rural identity benefit Faso in terms of partisanship, it also may hurt Delgado by spawning a cultural divide. Gerald Benjamin, a Faso ally who runs a political science center at SUNY New Paltz, landed in hot water when he told The New York Times: "Is a guy who makes a rap album the kind of guy who lives here in rural New York and reflects our lifestyle and values? People like us, people in rural New York, we are not people who respond to this part of American culture."
Though those comments were slammed as racist by many, and Benjamin apologized, it's true that some of the district's white rural voters will have qualms about voting for a black man who lived and worked in Los Angeles and New York City, spending part of that period as a hip-hop artist.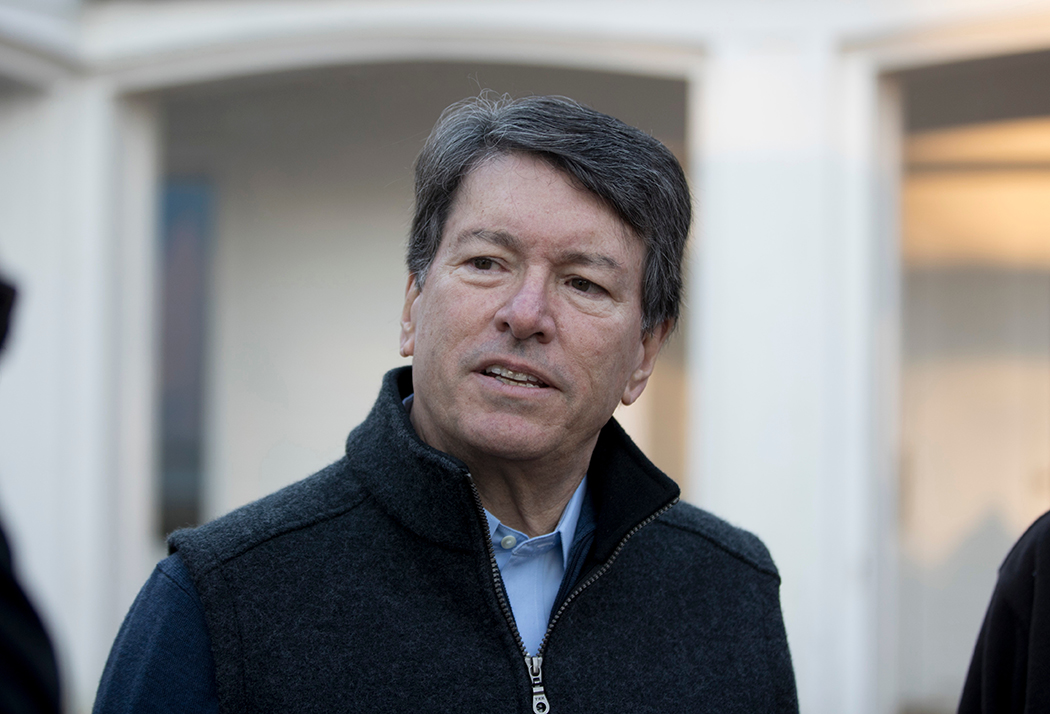 Faso's district begins only about 60 miles north of midtown Manhattan, and its voters have a deep, and somewhat justified, suspicion of carpetbaggers. To many downstate New Yorkers, the Catskills and Hudson Valley aren't much more than weekend vacation spots. That makes residents of the area especially wary of urban outsiders who show up one day and start running for office the next. Delgado, who grew up and went to college near the district before going to law school, lived much of his life in Los Angeles and Montclair, New Jersey. He moved to the district in early 2017, shortly before announcing his congressional run. He resides in Rhinebeck, a wealthy, liberal, artsy community in Dutchess County.
The carpetbagger label helped sink the campaigns of the past two Democratic nominees, Sean Eldridge and Zephyr Teachout, progressives with few ties to the district who moved in right before mounting congressional bids. Though Faso himself grew up in Long Island and moved to the Hudson Valley only a few years before mounting his first Assembly bid, many voters in the area may view a white, male conservative less skeptically.
Yet another reason for Faso to be optimistic is the presence of a popular Hudson Valley Republican on the ticket in November. Dutchess County Executive Marcus Molinaro, who has attained some bipartisan support during his nearly seven-year tenure at the helm of the county, which includes a significant chunk of voters in the 19th District, is the GOP's gubernatorial nominee. He is popular in the district, having won re-election as county executive in 2015 by a landslide. "He's recognized as a good county executive," said Richard Born, a professor of political science at Vassar College in Dutchess County, who also added that Molinaro is probably known to many voters who live outside Dutchess County as well.
Though Faso grew up in Long Island and moved to the Hudson Valley only a few years before mounting his first Assembly bid, many voters in the area may view a white, male conservative less skeptically.
If Molinaro's campaign boosts Republican turnout in the Hudson Valley, or if his presence on the ballot persuades some swing voters in the area to vote Republican, it will likely be to Faso's benefit. Since the Hudson Valley is more densely populated than other parts of the district, its voters comprise a majority of the 19th District's electorate. Faso, sensing this advantageous dynamic, has geared his campaign almost as much toward running against Gov. Andrew Cuomo as against Delgado.
Faso has tweeted about Cuomo nine times between July and September. By comparison, he has tweeted about Delgado, his own opponent, just four times in that same time frame. It makes total sense: Cuomo is deeply unpopular in upstate New York, with the latest Siena College poll reporting 60 percent of people view him unfavorably.
But Faso is unpopular in the 19th District, by the standards of most incumbents, with just 34 percent of voters holding a favorable view of him compared to 33 percent who said they view him unfavorably, according to the Monmouth poll. Delgado's favorability rating was 36 percent, with just 21 percent viewing him unfavorably.
The 19th District also has a history of liberalism. The district twice went for Obama. Before electing moderate Republican Chris Gibson in 2010, some parts of the current district were represented by Democrat Maurice Hinchey, a liberal firebrand who had one of the most progressive voting records in Congress. It is the home of hippie haven Woodstock and ultra-liberal Bard College. For well over a year, liberal activists have mobilized and excoriated Faso outside of his office every Friday, in a ritual dubbed "Faso Friday." Progressive groups like Indivisible and Citizen Action of New York have gained enormous momentum in the district after the 2016 election, and they're gearing up to take Faso down. So, no matter how rural the district is or who is at the top of the ticket, Faso still has a tough fight on his hands.