Hakeem Jeffries
Hakeem Jeffries narrowly wins vote to be Democratic caucus chair
Hakeem Jeffries narrowly wins vote to be Democratic caucus chair, beating Rep. Barbara Lee of California.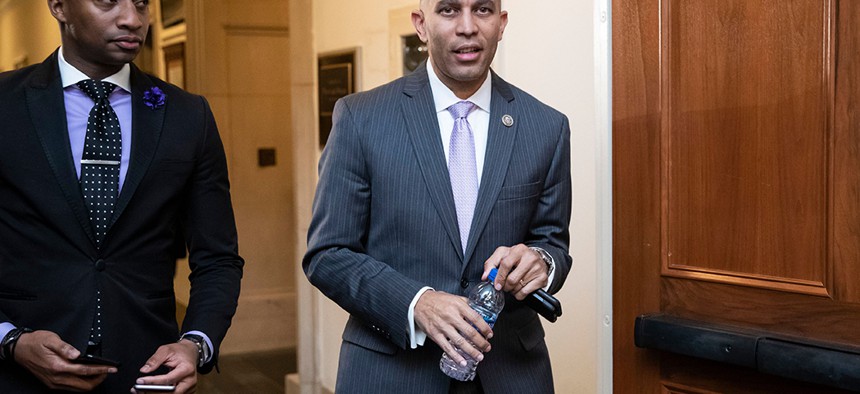 House Democrats have elected Rep. Hakeem Jeffries as the new caucus chair of the party, according to news reports. He defeated California Rep. and fellow Congressional Black Caucus member Barbara Lee in a 123-113 vote, winning the No. 5 position in the party's House conference.
Jeffries replaces fellow New York Rep. Joseph Crowley, who was ousted in a primary earlier this year by Rep.-elect Alexandria Ocasio-Cortez. Before that upset, Crowley had been widely considered a possible contender for House speaker if Democrats took the chamber.
Jeffries, who is only 48, is considered by many to be a rising star in the party, and his name had already been mentioned in speculation about future speakers. Wednesday's vote puts him in an even stronger position to take up leadership after Rep. Nancy Pelosi.
Depending on the other leadership results, this will make Hakeem Jeffries the top-ranking Democrat in the House not in his/her 70s. https://t.co/IXC5Pc9IrW

— Shane Goldmacher (@ShaneGoldmacher) November 28, 2018