Andrew Cuomo
Peralta's death, Pelosi's power struggle and postponed election results
Rounding up the week's political news.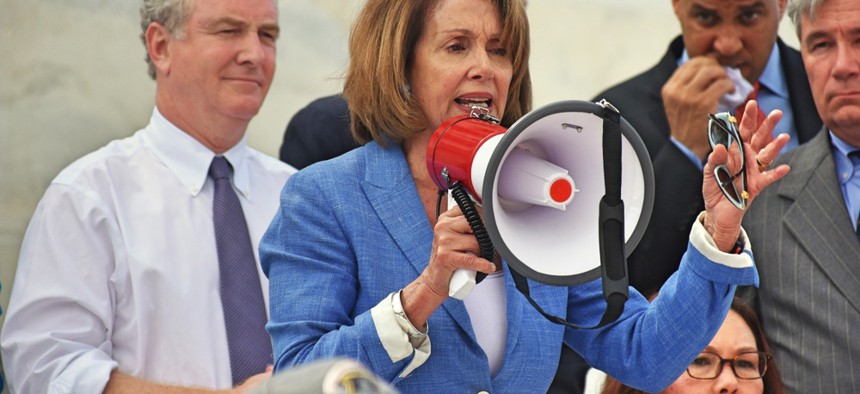 Gov. Andrew Cuomo and New York City Mayor Bill de Blasio were lightning rods for controversy this week, most notably over Amazon's heavily subsidized siting of a new headquarters in Queens. Cuomo struck back against The New York Times, the New York Post and other critics – and, separately, weighed in on some big 2019 issues, including the Child Victims Act (he supports it) and the MTA's fare hikes (he's opposed). De Blasio defended the Amazon deal too, while also dealing with critical headlines about NYCHA and his firing of Department of Investigation Commissioner Mark Peters.
Read on for more of the week's headlines.
Jose Peralta's passing
State Sen. Jose Peralta, a 47-year-old lawmaker from Queens, died on Wednesday evening. The unexpected death came weeks after his loss in a high-profile Democratic primary battle that became a referendum on his decision to join the breakaway Independent Democratic Conference, which controversially had allied with state Senate Republicans. Peralta in 2010 became the first Dominican American elected to the state Senate, and was a champion of immigrants, sponsoring but failing to pass the DREAM Act, a measure that would have extended state financial aid for college to undocumented immigrants.
Postponed winners
Half a dozen major New York contests were too close to call after the general election this month, but as absentee ballot have been tallied over the past week several victors have emerged. In one of the most competitive House races in the country, Democratic Assemblyman Anthony Brindisi knocked out Rep. Claudia Tenney, a Republican who had linked herself to President Donald Trump. Rep. Chris Collins, another staunch Trump ally, overcame the cloud of insider trading charges to come out ahead this week, although Democratic challenger Nate McMurray still refused to concede. And state Sen. Martin Golden of Brooklyn – one of just two GOP state senators in New York City – conceded defeat to Democrat Andrew Gounardes.
Pelosi's path to power
Brindisi was one of several New York Democrats who won over some centrist and Republican voters by pledging not to support House Minority Leader Nancy Pelosi – and he has not backed down, joining 16 colleagues in signing a letter opposing her. Three other New Yorkers – Reps. Kathleen Rice and Brian Higgins and Rep.-elect Max Rose – also signed the letter, which posed a serious threat to Pelosi. But Rep. Marcia Fudge, the only member to openly consider a challenge, quickly got behind Pelosi, and so did Higgins. Rep.-elect Alexandria Ocasio-Cortez, who has already earned a reputation for being independent-minded, publicly endorsed Pelosi as well.