New York City
Underwood finishes up, Glen steps down and the weed bandwagon rolls on
Andrew Cuomo and Bill de Blasio jump on the weed bandwagon, Barbara Underwood finishes her tenure on a high, and Alicia Glen steps down in this week's headlines.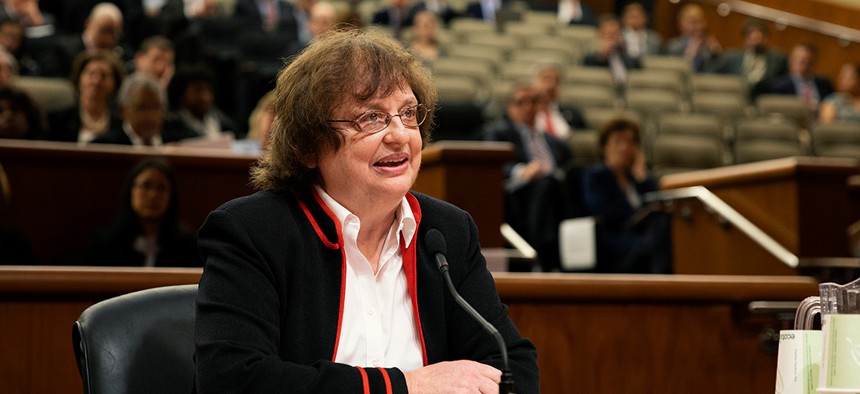 What is New York politics without a little Twitter nastiness? State Sen. Kevin Parker took the usual online jabs up several notches when he tweeted at a GOP spokeswoman: "Kill yourself!" The rebukes came quickly as the story even gained national attention. Good to know that this is what the rest of the country will associate with local New York politics. Luckily, Parker was not the only New Yorker to have received a mention in national outlets and the others offered, at the very least, more measured portrayals of our state. That and more in this week's headlines.
Underwood comes out on top
State Attorney General Barbara Underwood racked up two more wins in the waning days of her tenure. The Donald J. Trump Foundation agreed to dissolve and give away all of its assets as a result of the state's investigation and lawsuit. Just days later, her office announced that it had reached a whopping $174.2 million settlement with Charter Communications after a yearlong lawsuit with Time Warner Cable, which Charter now owns.
Rolling up to the party
After their long opposition to the legalization of recreational marijuana, both Gov. Andrew Cuomo and New York City Mayor Bill de Blasio have announced their support for the move. Cuomo had previously indicated he was moving in the direction of legalization, though he fell short of fully endorsing the idea. That changed when he laid out his 2019 legislative priorities and said that state should legalize the drug "once and for all." Just a few days later, the de Blasio administration released a report recommending legalization, with a few caveats that included expunging criminal records related to marijuana and not allowing smoking in public. De Blasio later added he hopes to avoid the corporatization of the industry.
Cuomo the progressive
Cuomo made his pot announcement during a speech in which he laid out his 2019 priorities. His other ideas represented a notably progressive slate as he called for an end to vacancy decontrol, a ban on political contributions from corporations and a Green New Deal that would make the state carbon neutral by 2040. Though his speech contained many promises, Cuomo offered few details and made no mention of several progressive priorities like single-payer health care.
Alicia Glen steps down 
New York City Deputy Mayor Alicia Glen announced that she would step down early next year. The move comes amid criticism over the city's deal with Amazon to bring the company to Queens and as the city Housing Authority faces a potential federal takeover in the wake of an ongoing crisis. Glen, who also oversaw de Blasio's affordable housing initiative, is one of the longest-serving members of the mayor's administration.
Powered By
NEXT STORY: City & State's best of Page Five