New York City
No L train shutdown, Fair Fares and Cuomo's inauguration
Jeff Klein gets a new job, Bill de Blasio and Corey Johnson outline Fair Fares and Andrew Cuomo saves the day for L train riders.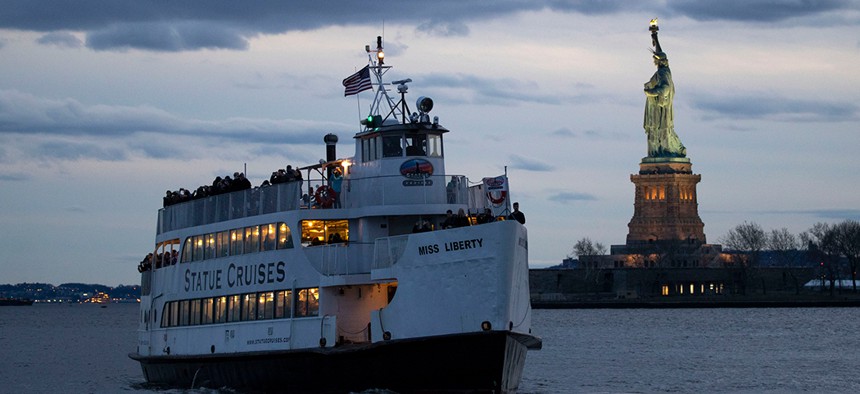 Former state Sen. Jeff Klein, who founded and led the now-defunct Independent Democratic Conference, has maintained radio silence since he lost his primary to state Sen. Alessandra Biaggi. No one saw or heard from him for months as political observers speculated about the next move for the former power broker. Although Klein has kept out of the public eye, the news broke this week that he will join the lobbying firm Mercury Public Affairs. So it seems like despite his rather spectacular electoral defeat, Klein has still managed to land on his feet in a lucrative new job.
L of an announcement
After three years of planning and preparation for the 15-month shutdown of the L train in order to repair damage caused by Superstorm Sandy, Gov. Andrew Cuomo stepped in to say it is no longer necessary, just four months before the planned shutdown was set to begin. Instead, the governor offered an alternative plan that should take about the same amount of time, could cost less and will allow service to continue during repairs. The news came nearly three weeks after Cuomo toured the damaged L train tunnel. His plan, developed by engineering experts from Cornell and Columbia universities, would utilize technology from Europe never used in the U.S., with work done only on nights and weekends. Although some Brooklyn residents reacted with relief that the shutdown will be avoided, others, including transit advocates, responded with skepticism and irritation, questioning the sudden Hail Mary that has upended years of planning.
Finally, Fair Fares
The week started out looking grim for the prospect of Fair Fares, the $106 million New York City program designed to provide half-price MetroCards to low-income straphangers. In June, when the program received funding, Mayor Bill de Blasio said the program would roll out on Jan. 1. The new year came and went with no new details about the program made available to the public. In response to scrutiny from the press, de Blasio said that Fair Fares was simply delayed by a few days and he would announce details soon. And he did, alongside Council Speaker (and acting Public Advocate) Corey Johnson. The pair announced that during the first phase, half-price MetroCards will only be available to working New Yorkers at or below the federal poverty line who already receive cash benefits from the city. The 30,000 currently eligible commuters can only purchase discounted 7-day or 30-day unlimited cards. Another 130,000 New Yorkers who are on food stamps will become eligible in April.
Cuomo's inaugural address
Cuomo officially began his third term as governor with an inauguration speech on Ellis Island, the historic entry point for immigrants that he has kept open with state funds despite the federal government shutdown. He used his time to take aim at President Donald Trump – without ever mentioning the president's name – modeling himself as a progressive champion who would continue to make the state a bulwark against the president's agenda. The nationally focused address once again raised questions about Cuomo's 2020 presidential ambitions, even though he has shot down the notion on numerous occasions.
No-go on Airbnb regulations
A federal judge issued a temporary injunction on Thursday to block a New York City law meant to crack down on vacation rental websites like Airbnb. The law, which was supposed to go into effect next month, would have required Airbnb and other similar services to provide monthly disclosures of all its listings in the city. The judge granted an injunction, saying it likely constitutes a violation of the Fourth Amendment. The decision is a win for vacation rental websites, which have been fighting increased regulation, and a loss for city officials like Mayor Bill de Blasio and Council Speaker Corey Johnson, who championed the legislation in an attempt to combat illegal listings that they say worsen the city's housing affordability crisis.
New Yorkers split on Pelosi
Rep. Nancy Pelosi successfully regained her post has speaker of the House, although not every New York representative voted exactly as one might expect. A handful of Democrats who vocally opposed her leading up to the vote followed through and did not support her. Rep. Kathleen Rice, a leader among the anti-Pelosi faction, voted for former Georgia gubernatorial candidate Stacey Abrams, Rep. Max Rose chose U.S. Sen. Tammy Duckworth and Rep. Anthony Brindisi went with former Vice President Joe Biden. Rep. Alexandria Ocasio-Cortez voted for Pelosi, but against the new House rules. Meanwhile, Republican Reps. Tom Reed and John Katko did not vote for Pelosi's speakership, but did cross party lines to support her House rules.
Powered By
NEXT STORY: Takeaways from Gov. Andrew Cuomo's 2019 inaugural address