New York State
City-run subways, conflict in the Capitol and Bloomberg not running
There was some confusion over who's actually the current public advocate, Corey Johnson delivered a transit-oriented State of the City address, former New York City Mayor Michael Bloomberg announced he would not be running for president in 2020, and so much more happened this week.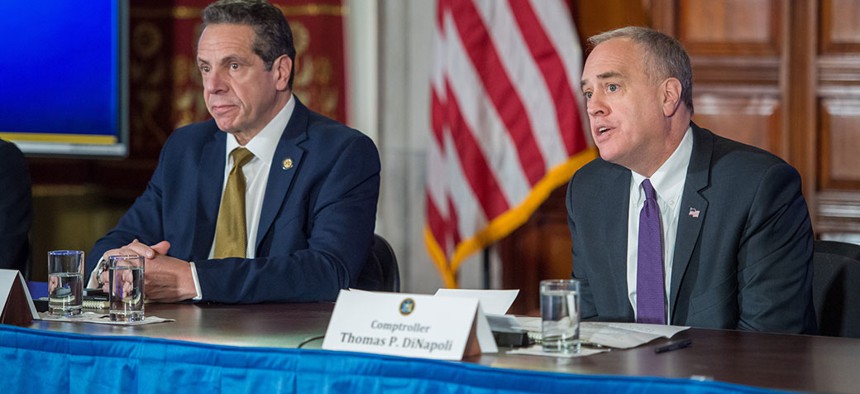 While "disarray" may be too strong a word to use, New York City fell into a state of confusion on Thursday when no one could answer with certainty who the public advocate is. Jumaane Williams, who won the special election in February, said he had been sworn in and is already enjoying some of the perks of the job, like a security detail. But Council Speaker Corey Johnson sent out a press release that still described himself as acting public advocate.
A Twitter debate ensued as reporters attempted to get clarification. Ultimately, the matter closed with the determination that until the election results are certified later this month, Johnson still serves as acting public advocate.
The BATman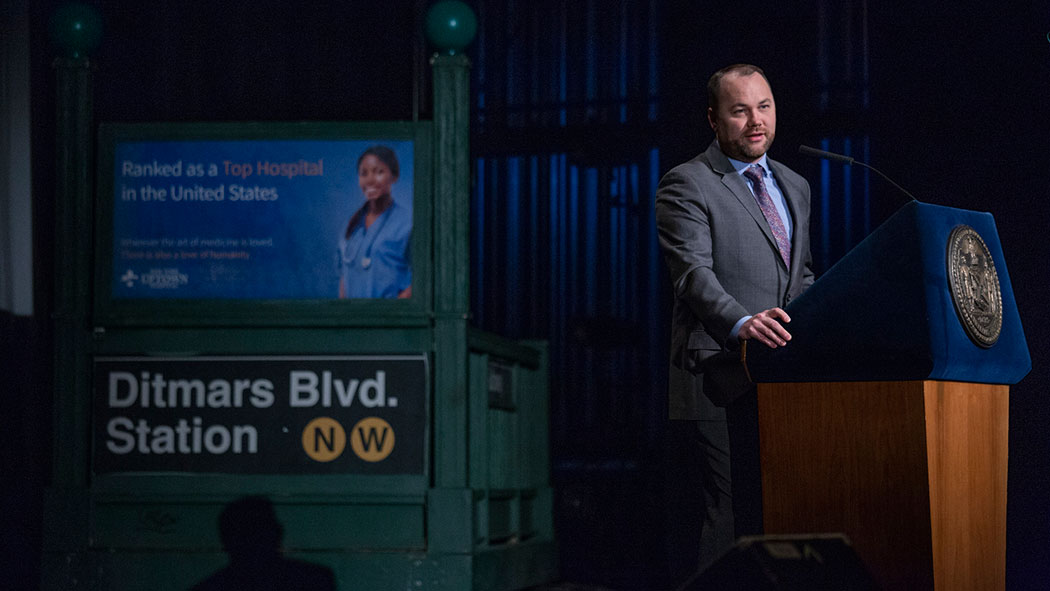 New York City Council Speaker Corey Johnson proposed a plan to put control of the city's transit system back into municipal hands. As a supplement to his transit-themed State of the City address, Johnson released a lengthy report detailing how this could be done, dubbing the hypothetical new oversight entity Big Apple Transit, or BAT. Such a move would require approval from the state Legislature and Gov. Andrew Cuomo, who responded that if the city wants the subways, it simply needs to stop leasing them to the state. But Cuomo – playing the Joker to Johnson's BATman – added that if the city takes control, it can say goodbye to $10 billion in state funding.
Conflict mediation in the Capitol
When Cuomo and the state Legislature put forward vastly different revenue projections for the upcoming state budget – lawmakers estimated a whopping $900 million more than the governor – state Comptroller DiNapoli stepped in for some conflict mediation. Revenue projection falls to him in the case of a dispute. DiNapoli ultimately pegged revenue at just $190 million more than Cuomo's estimate, a sum that for now will be counted as reserves as spending talks pick up.
The Bloom is off 
After months of speculation, former New York City Mayor Michael Bloomberg officially announced in an op-ed on his eponymous website that he will not run for president in 2020. He said that he will instead continue to use his vast fortune to take on President Donald Trump in other ways, targeting climate change and gun control in particular, and plans to spend heavily on the 2020 presidential contest.
Trump insurer subpoenaed
In the latest action by New York against President Donald Trump and his business or charitable activities, the state Department of Financial Services subpoenaed the Trump Organization's insurance broker Aon. Although the department cannot conduct criminal investigations, it can make recommendations to prosecutors based on the findings of its investigations. The move came just days after Trump's former lawyer, Michael Cohen, testified before Congress, suggesting the Trump Organization inflated the value of its assets to insurance companies.
WFP: WTF?
The state Democratic Party voted to ban fusion voting in New York, one of the few states that allows it. The practice permits candidates to appear on multiple ballot lines and gives greater influence to minor parties like the Working Families Party. Critics say that fusion voting enables corruption. The WFP strongly opposed the resolution, saying that the practice empowers parties like theirs and enables its members to be heard. The state party passed a nonbinding resolution and legislative action would still be needed to end fusion voting.
Powered By
NEXT STORY: Somos conferences paying off for students and sponsors