Meeks elected Queens county leader
Rep. Greg Meeks will replace Joseph Crowley as Democratic county boss.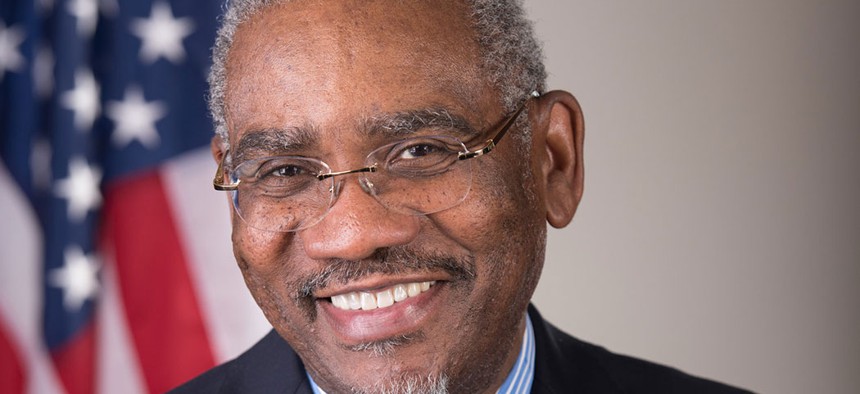 Queens Democratic district leaders plan to meet Monday morning to elect Rep. Gregory Meeks as the new county leader, multiple sources with knowledge of the plans confirmed to City & State.
The 70-or-so district leaders are meeting at 8:30 a.m. at the county headquarters in Forest Hills for the vote.
Meeks' election to executive committee chairman will fill the void left by former Rep. Joseph Crowley, who stepped down from the position in February after taking a job at Squire Patton Boggs, a Washington, D.C.-based lobbying firm. Crowley has served as county chairman since 2006, when he took over for his political mentor, former Rep. Thomas Manton. But Crowley's future as county leader has been in doubt since he lost his re-election bid last June to Rep. Alexandria Ocasio-Cortez.
Meeks has served in Congress since 1998, and was an assemblyman and an assistant district attorney before that. He represents a Southeast Queens congressional district stretching from Jamaica down to the entire Rockaway peninsula. Meeks also represents a small portion of Nassau County. Meeks is black, and his district's population is about half black. Only 17 percent of his constituents identify as white, according to the latest census data. Meeks' elevation to country leader represents a major change for a county organization long derided as too white for the racially and ethnically diverse borough.
Meeks had been seen as the most likely successor to Crowley. He's an ally of Crowley, his former congressional colleague, and is unlikely to usher in radical changes to the Democratic organization, long considered to be the most powerful in the five boroughs.
Meeks' appointment is likely to garner opposition from the more progressive Democrats in Queens, who have long fought against the county party's influence. Meeks has been a vocal opponent to raise taxes on Wall Street traders and was eager to have Amazon build offices in Long Island City.
Additionally, Meeks has long been dogged by corruption allegations, thanks to a pattern of high-dollar travel using campaign funds. A campaign donor built Meeks' large home in St. Albans, which Meeks bought at an apparent discount. Just last month, the conservative-leaning Washington Examiner reported that Meeks was one of five members of Congress who traveled to South Africa to attend a fundraising concert with Beyonce and Jay-Z.
Despite that, Meeks has not faced a serious electoral challenge in Congress, at least in recent years. He won his 2018 primary with more than 80 percent of the vote and was re-elected without opposition in the general election.